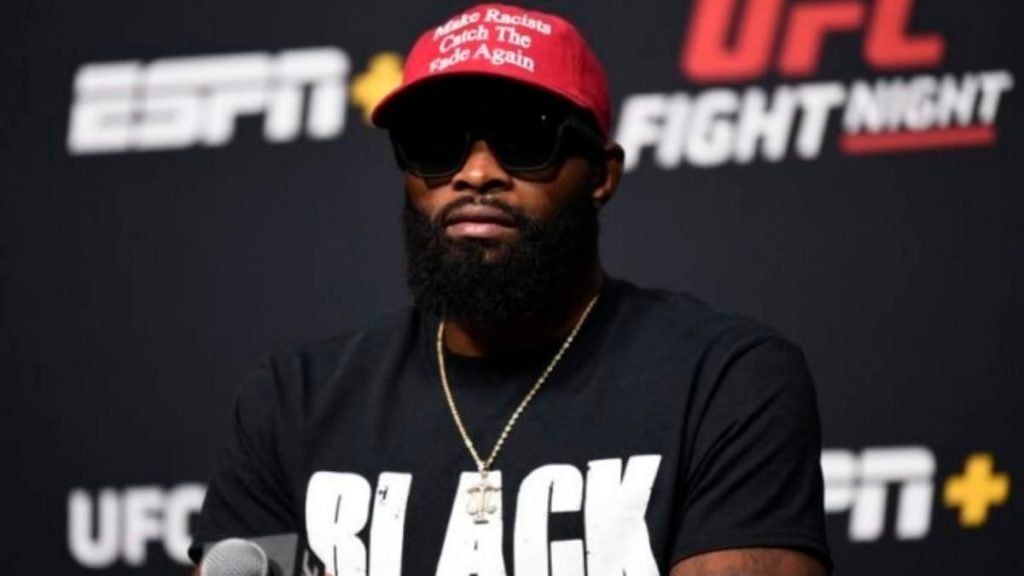 Tyron Woodley makes strong and powerful statement at UFC Vegas 11 press conference 
The former welterweight champion, who on Saturday meets long-time rival Colby Covington, showed up wearing a Black Lives Matter t-shirt along with a hat emblazoned with the words "Make Racists Catch the Fade Again" in the same style as the "Make America Great" hat made famous by President Donald Trump.
Tyron Woodley stands for Black Lives Matter
When asked if there was anything specifically within the Black Lives Matter movement Woodley would like to expand on, he responded, "Just the fact that black lives matter. I think it's pretty simple."
Once reporters started asking questions, Woodley fashioned every answer highlighted by the same phrase – Black Lives Matter.  Here is series of answer by Woodley to reporters.
"I'm just really excited that Black Lives Matter."
"I just think that Black Lives Matter."
"I just hope they realize Black Lives Matter." 
"Definitely realize Black Lives Matter." 
Whereas Woodley's opponent, Covington has been known to use nationalistic and political issues as trash talk in the past. Earlier, he publicly criticized NBA players for boycotting several playoff games out of social protest. For his part, Covington downplayed the role of race in this weekend's main event. "The only race in this fight is the race to get Tyron Woodley out of the UFC," Covington said.
Also Read: Daniel Cormier's potential future in WWE