UFC Middleweight champion Israel Adesanya is preparing to take on former rival Marvin Vettori at UFC 263 this weekend. Days left for the fight, there's already tension between the two fighters.
Heading into this weekend's middleweight showdown, Israel Adesanya will take on Marvin Vettori, who is striving to snatch the belt of the Nigerian. Israel has to prove to the world that he belongs to the best after his failed attempt at challenging Jan Blachowicz for his light heavyweight title. The two middleweight fighters have already broken the ice and started their trash talking. Yesterday both the fighters came to face to face in the hotel lobby.
Israel and Vettori before checking in came across and went at each other ahead of UFC 263. The interaction was caught on tape and shows Marvin Vettori saying to Izzy that he will take his belt. Last weekend, at UFC Vegas 28, Izzy and Vettori spoke to each other with Michael Bisping as the moderator. Things got tensed and ugly where the network had to beep it out. "Where's my belt?" Vettori asked Adesanya.
Israel Adesanya said Marvin Vettori wouldn't have done sh*t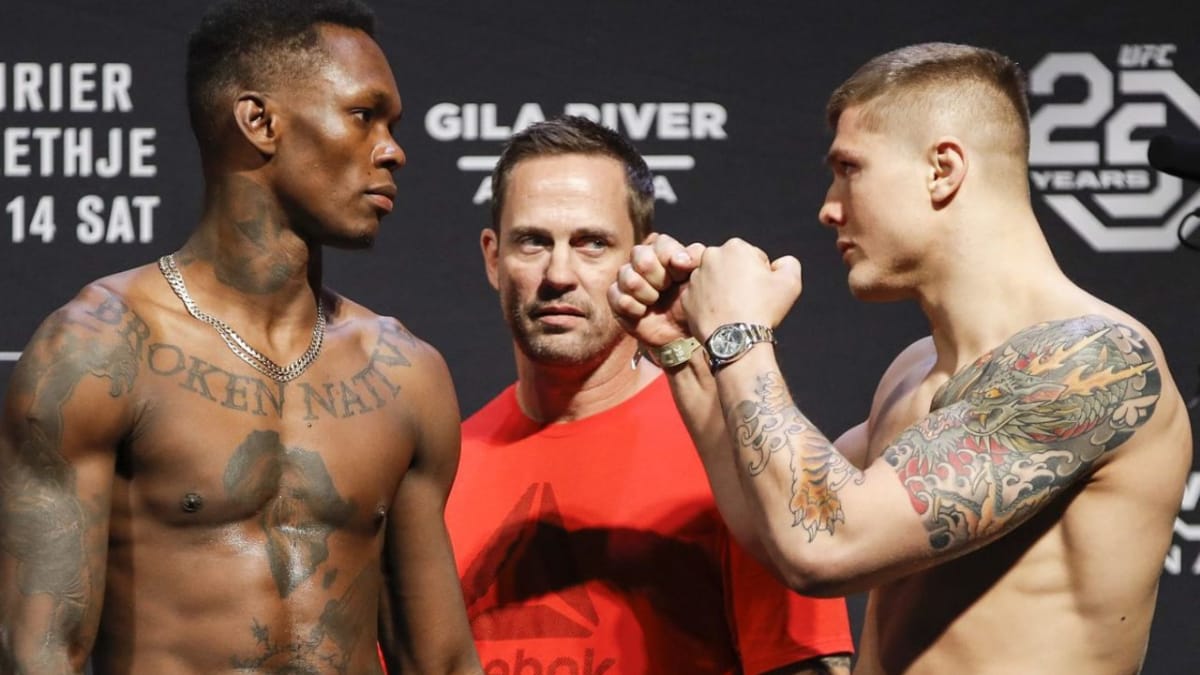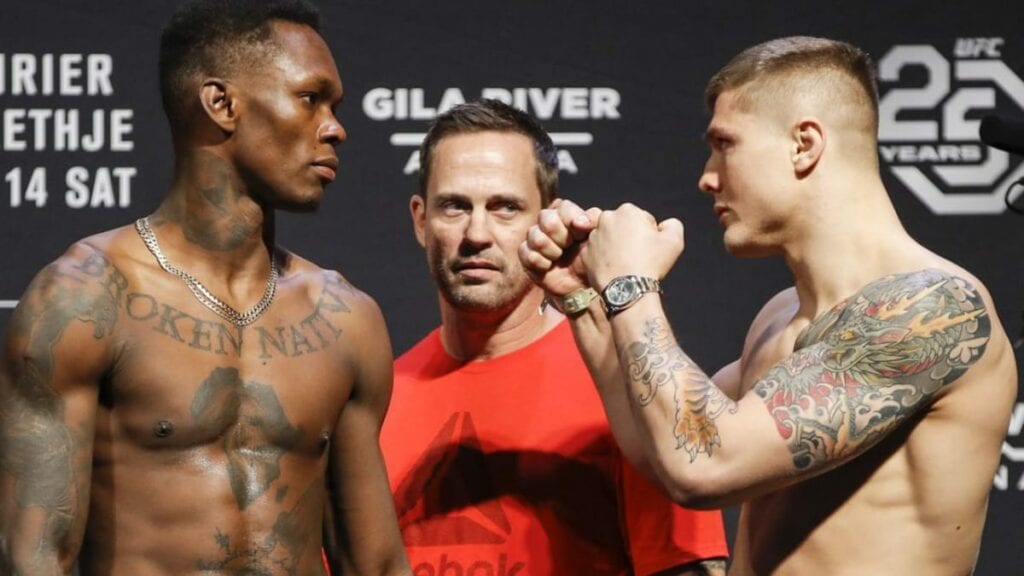 In an interview later, Israel Adesanya spoke about what went down at the hotel lobby between him and his rival. "I waved at him and he looked petrified. He kept on looking back, and then I told Steve 'No I'm not going to do nothing to him. He's not going to do s—t either,'" Adesanya said.
"I got my COVID test and I went to go check-in, and he happened to be there. I walked right up to him and I shook his hand as I did with (Paulo) Costa. Same thing. People think this is a game, this isn't a game, this is tactics of war. I understand this game, warfare. So I went and shook his hand, and same thing like I said in Vegas, he was all smiley smiley. You know why? He didn't have his crew with him," Adesanya continued.
"If it was just me by myself, and he had his mob with him, I would've kept the same energy but he would've switched his energy up and like (growled), because he knew security's there, his crew's there, he'd want to do some s—t for the cameras. But nah, I'm a civil guy. When the time for war comes, I'll take that."
Also read: "I might go to his camp," Sean O'Malley will help Jake Paul train to defeat Tyron Woodley in the upcoming boxing match