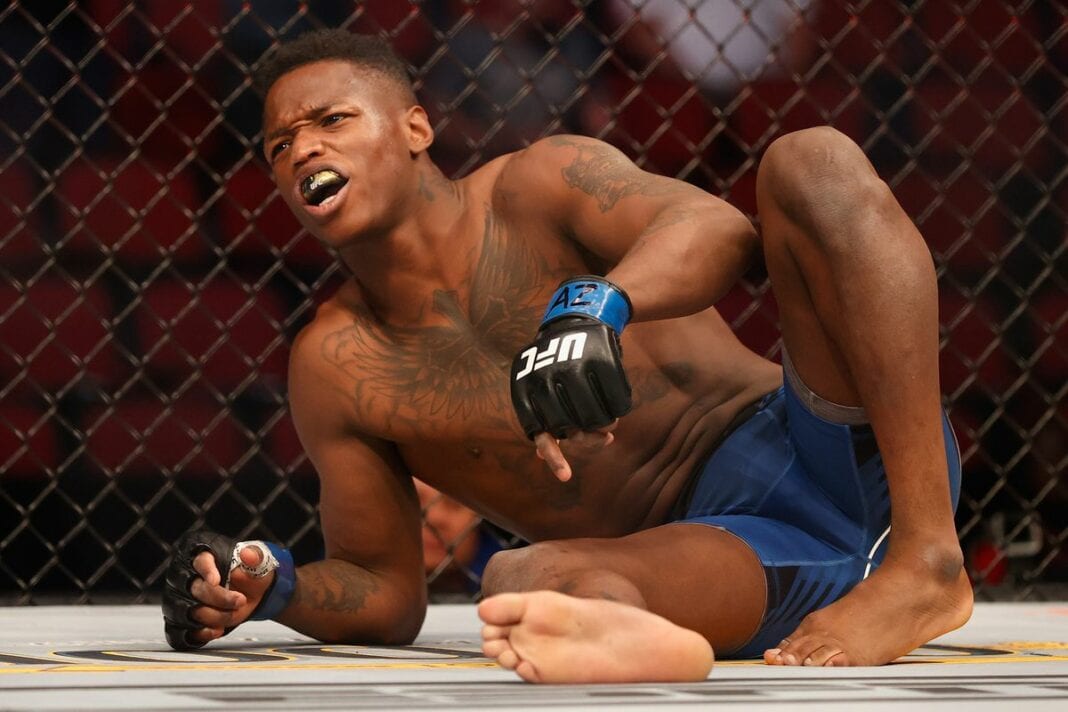 Terrance McKinney, the UFC debutant shocked the crowd at UFC 263 after he stuns Matt Frevola with a knockout.
The UFC 263 event kicked off today with a packed audience at Glendale River Arena, Arizona. As the early prelims kicked off, the fourth fight on the card was an interesting bout between McKinney v Matt Frevola. Terrance made his UFC debut today against Matt who is coming off a loss against Arman Tsarukyan at UFC 257.
McKinney opened the fight wasting no time with a combo. The jab snapped Frevola's head back and dropped him to the floor. The jab was followed by a right hand and then a flurry of hammer fists while the opponent was out. This knockout couldn't get any violent. This knockout is the fastest in the lightweight division. But something interesting happened after he pulled off this amazing knockout though.
UFC debutant McKinney injures himself at UFC 263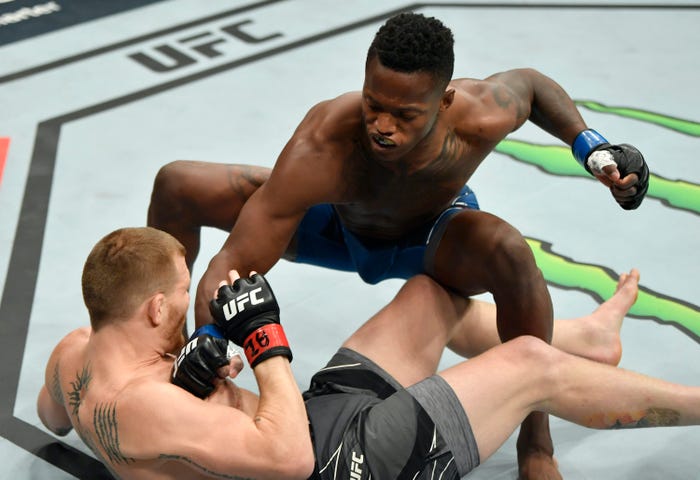 Even though Terrance did not need to throw kicks and use his leg in the course of his seven-second knockout, the UFC debutant injured his knee after the fight in the most bizarre way possible at UFC 263. Like most fighters who get excited, Terrance thought it would be a good idea to step on top of the octagon and celebrate. But it turned out to be a huge fail as he landed awkwardly causing damage to the knee.
His 7-second knockout might just earn him the "Performance Of The Night" bonus but let's just say he wouldn't enjoy it as he wants. This knockout is only two seconds short of the fastest knockout ever in UFC history held by Jorge Masvidal against Ben Askren which was under 5 seconds.
Also read: UFC 263 Live Results: Israel Adesanya vs Marvin Vettori 2, play by play results