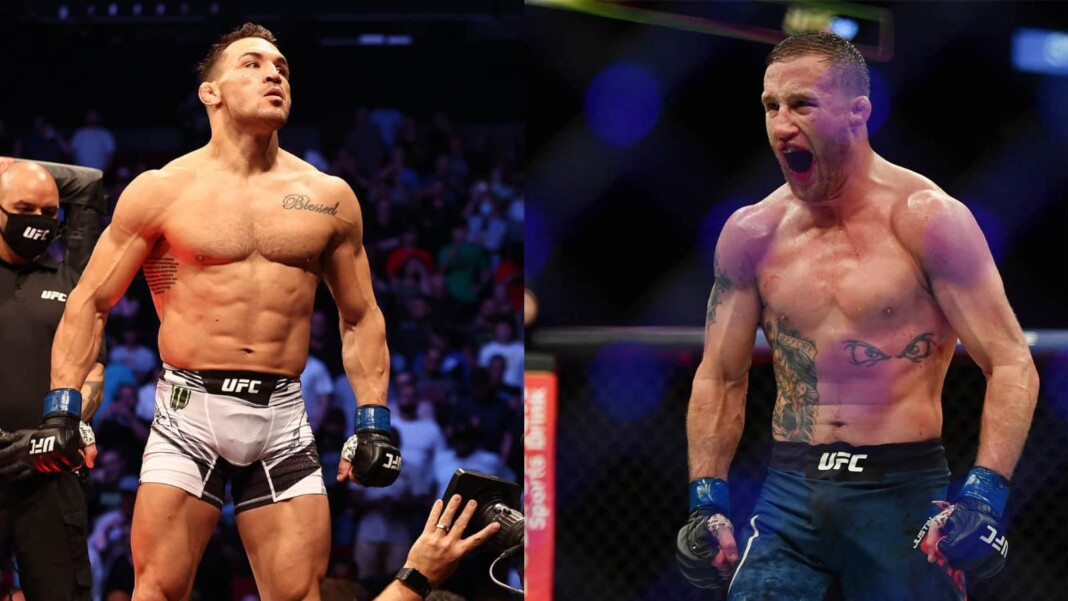 The former Bellator Lightweight champion and number 4th ranked Lightweight fighter, Michael Chandler is going to face the former UFC Lightweight title challenger and number 2nd ranked Lightweight fighter, Justin Gaethje at UFC 268.
This fight is going to be one of the most highly anticipated fights of this year, as Chandler and Gaethje both are some of the most ferocious knockout specialists and the fight fans over the world are expecting fireworks with this one.
Michael Chandler and Justin Gaethje want to take each other's head off at UFC 268, and Chandler believes Gaethje is going to be one of his toughest opponents. In his latest interview with Brett Okamoto from ESPN, Chandler says,
"I will say I think Justin Gaethje is the scariest guy that I've ever fought. He's the craziest guy I've ever fought. I've fought some tough guys in the past, but he takes the cake".
Michael Chandler believes Justin Gaethje will meet his match in this fight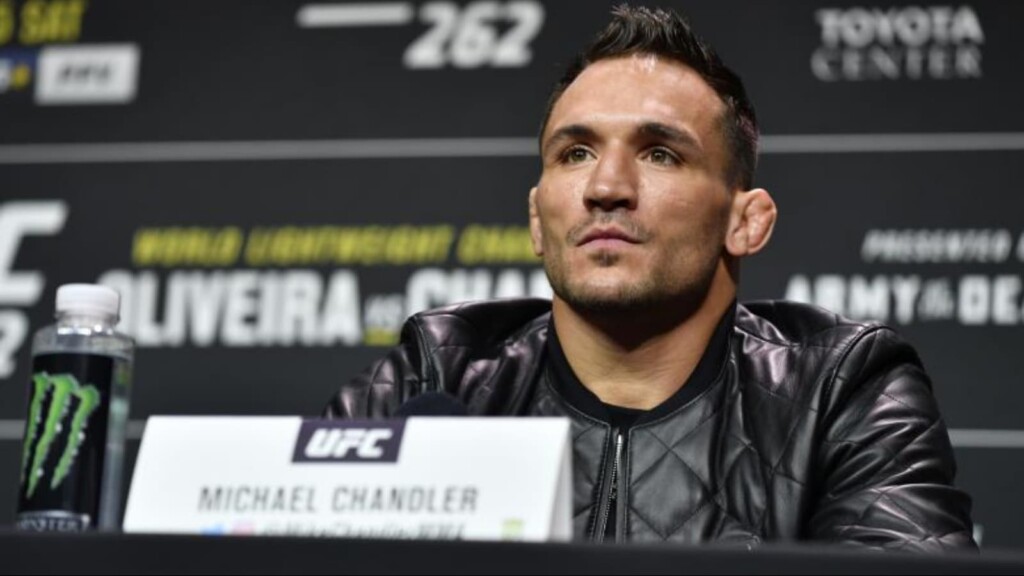 There is a lot of bad blood between both of these fighters, entering into this fight and Justin Gaethje already claimed that he is going to knock Chandler out in the very first round of the fight and 'Iron Mike' believes Gaethje shouldn't underestimate him as he will meet his perfect match in this fight.
Chandler added, "I think a lot of people think that Justin Gaethje is a lot crazier than I am… I want it to be known, we're gonna fight with fire with fire. You have met your match. Justin Gaethje, as he came into the UFC, has said numerous times,"
"'Show me equal,' and I think he has seen his equal. He saw his equal in Dustin Poirier, in Eddie Alvarez, in Khabib Nurmagomedov and I am very much his equal. I do think I am superior fighter and I think on November 6, I get to put that on display. Maybe I' right, maybe I'm wrong: Either way, y'all are gonna be entertained."
Also Read: "Who can say they got 9 bonuses in 7 fights?" Justin Gaethje says there has no one as violent as him ahead of UFC 268.