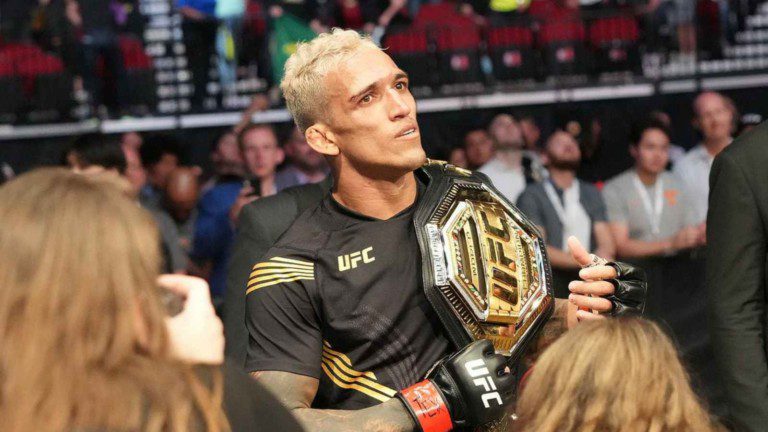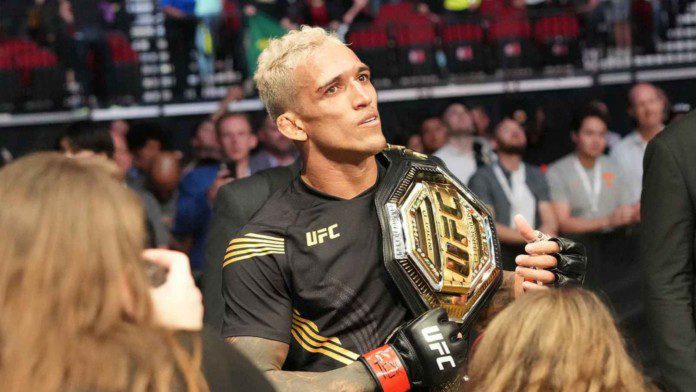 The UFC Lightweight champion, Charles Oliveira is going to defend his Lightweight throne for the first time against the biggest test in the division, the number one ranked UFC Lightweight fighter and former interim Lightweight champion, Dustin Poirier at the main event of UFC 269.
Oliveira is having the longest active winning streak in the Lightweight division and he finally gets the title wrapped around his waist after a decade-long career in UFC. Charles Oliveira defeated Michael Chandler at the main event of UFC 262 to claim the vacant Lightweight throne and 'Do Bronx' is not letting his title slip in the hands of Dustin Poirier at any cost.
In the UFC 269 countdown video, talking about his fight against 'The Diamond' Charles Oliveira says, "Everything happens at the right time, it's a huge journey. I thank god every day for everything that has been happening in my life, the things that have been coming to me. But what I am most proud of is that even in defeat and through my mistakes, I always learned from that, I got something out of it."
"Man two guys who deserve all the respect in the world are going in the Octagon, but when the gate closes, I know my arm will be raised at the end. It will be easy for him to just buy a belt and take it home because he isn't taking this one"
Dustin Poirier aims to shine at UFC 269 and leave the Octagon with a Lightweight title around his waist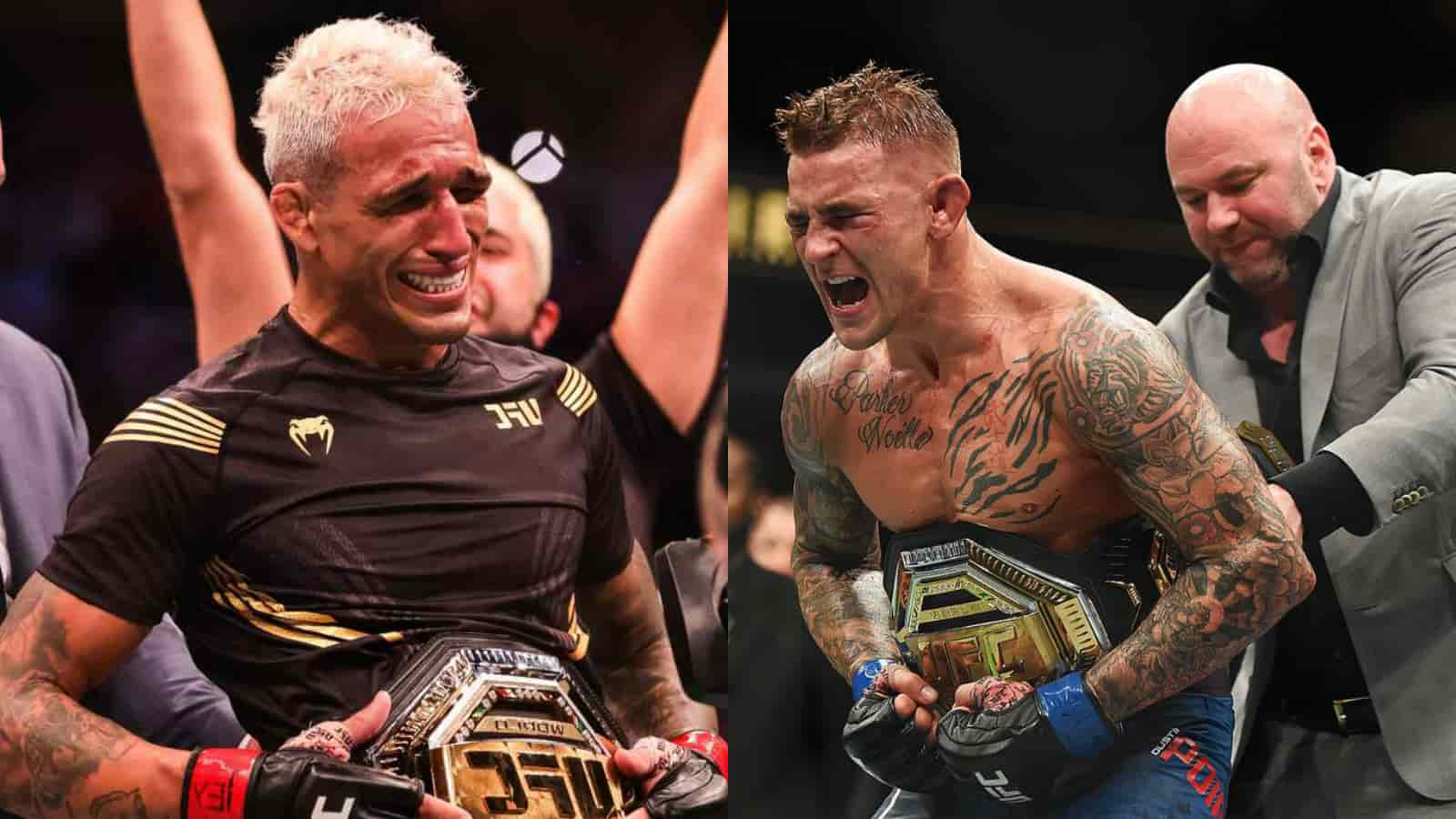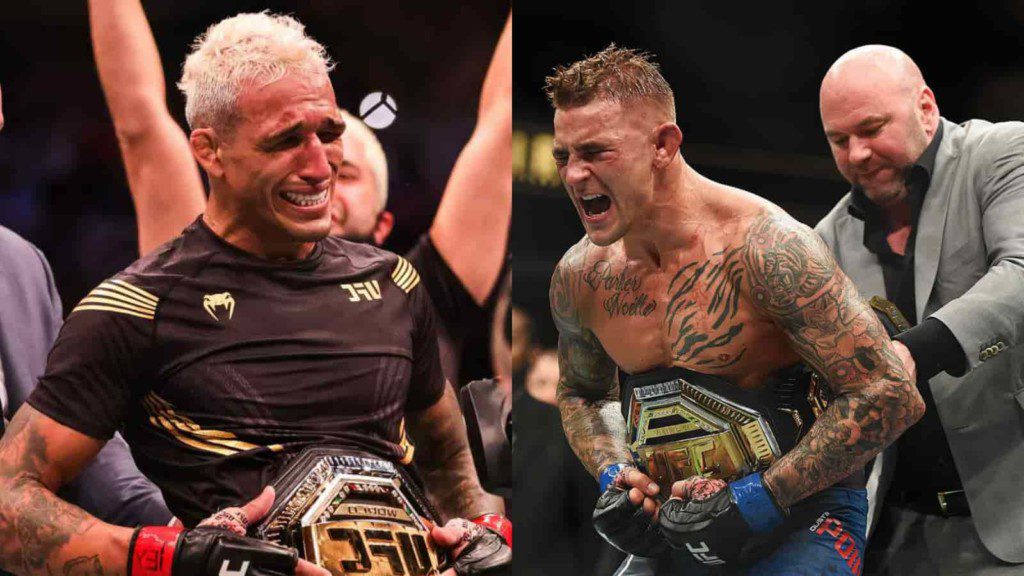 'The Diamond' Dustin Poirier is going to fight for the UFC Lightweight title for the second time. This time he is going to face one of the craftiest Ji-Jitsu practitioners on the whole UFC roster. Oliveira holds the record for most submission wins in UFC history and Poirier knows very well he needs to stay alert from it.
Talking about the same in the UFC 269 countdown video, Dustin Poirier says, "Charles is a very dangerous offensive, aggressive, jiu-jitsu fighter. I've been doing Jiu-Jitsu for a long time, but with a guy like that you make one mistake and he is going to capitalize. So we're game planning around that. But if this thing gets gritty, if this thing gets bloody and exhausting drag em out the type of fight that's where I'm going to shine."
But in the end, he claims this time he is going to leave the Octagon with the title around his waist at any cost, "At the end of the night I'm going to be the undisputed world champion and I don't think this fight is going five rounds."
Also Read: "You cannot go to the Charles Oliveira red zone," Khabib Nurmagomedov claims Dustin Poirier needs to stay away from Oliveira's grappling at UFC 269.