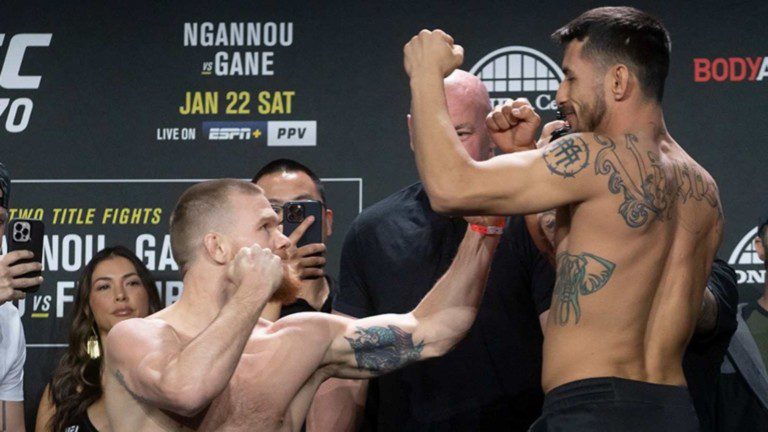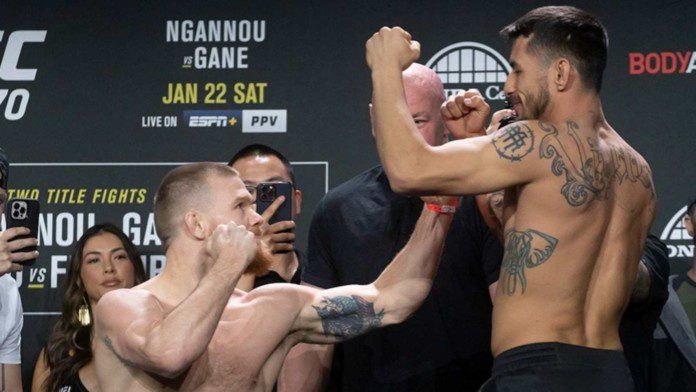 Even after a 2-fight skid, UFC Lightweight Matt Frevola has not let his spirits down and promised what he aimed for, a well-delivered show at the prelims of UFC 270. Frevola, who made his debut by scoring an incredible submission victory at Dana White's Contender Series in 2017, scored a first-round knockout to begin 2022 with a bang after a rough 2021.
Frevola shared the octagon with another promising lightweight in Genaro Valdez, who was 10-0 prior to this fight, to get into a wild fist exchange at the beginning of the prelims of UFC 270, which is headlined by a heavyweight title unification match between interim champion Ciryl Gane and undisputed champion Francis Ngannou.
Matt Frevola stops the undefeated 10-0 Genaro Valdez to put on a notice on the UFC Lightweight division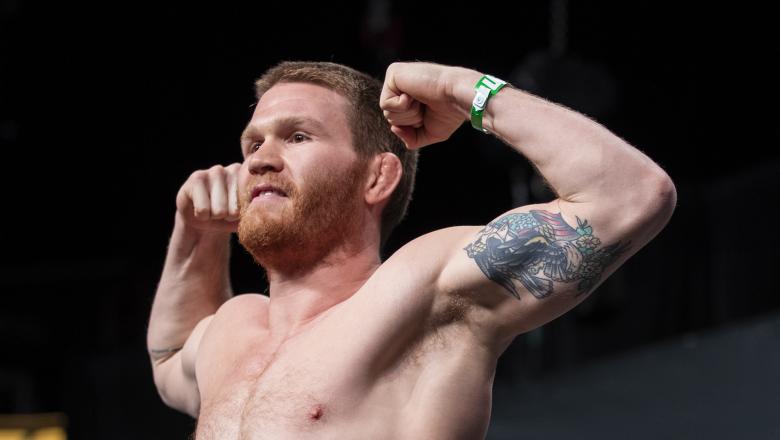 Frevola, who was coming as an underdog into the fight, shut his doubters down by taking on an undefeated prospect in Valdez. What is more exciting about this finish is that the fight ended after the wildest exchange so far happened in the prelims so far, as we now go into the main card. Watch the tweet below to see how the fight unfolded between these 2 up and coming lightweights of the division and how Matt Frevola reigned supreme.
Below is the point of time where the fight was finally called off to stop after Valdez was left unanswering to the shots by Frevola.
What do you make of Frevola's incredible comeback off a 2-fight skid? Do you feel Frevola has a bright future coming into 2022 in the UFC's lightweight division after such an incredible performance? We must look for this potential finisher off a fight who never disappoints in delivering incredible moments, whether on the ground or feet.
Also Read: WATCH! Vanessa Demopoulos gets picked up by Joe Rogan in a post-fight interview after first UFC win at UFC 270