UFC Lightweight Charles Oliveira was so good that you can strip the belt of the Brazilian but you cannot question his championship calibre whatsoever, and with that said, he still believes he rules the division with or without the strap. It took only one round for Oliveira to decimate his opponent at UFC 274, Justin Gaethje and finish him via submission- a rear-naked choke. Gaethje was considered by many as the fighter that would most likely make Oliveira quit, a criticism Oliveira heard for a long time even after he became the champion back in 2021.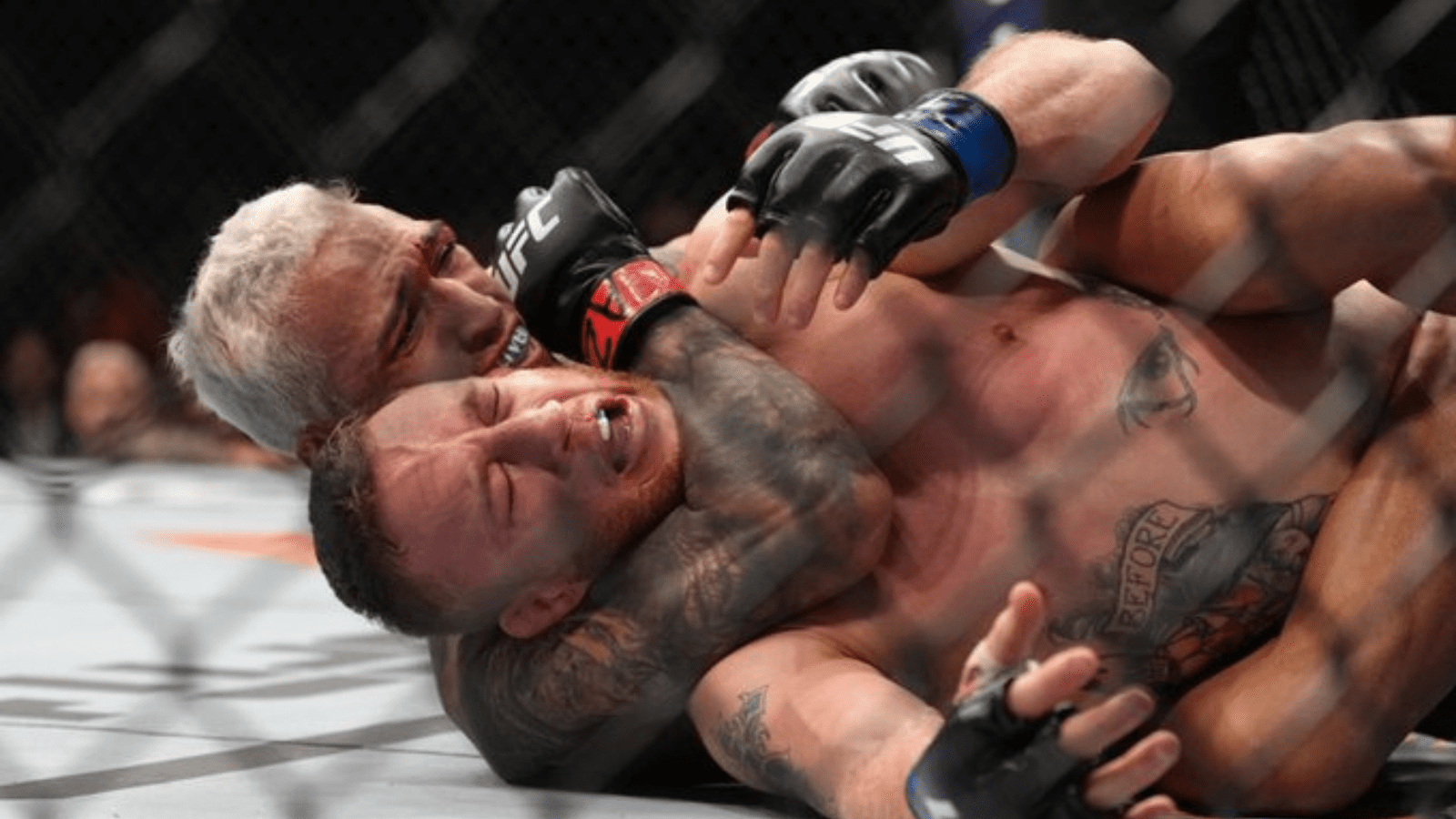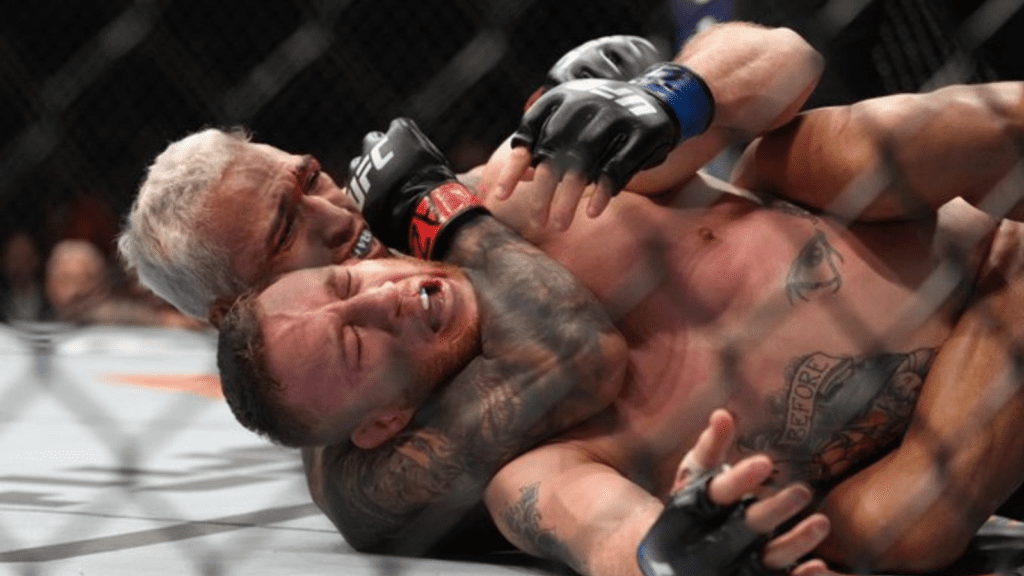 Now, after such a spectacular finish, Oliveira seems prepared for his next fight as well, that is how much he believes that his team has prepared him. To withstand the storming striking natures of Michael Chandler, Dustin Poirier and now Gaethje inside the octagon, Oliveira has proved to the world that he is no quitter and it's high time the MMA community puts some respect on his name as a fighter full of heart. Only UFC's matchmaking will decide who's next for "Do Bronx."
Also Read: "The champion has a name," Charles Oliveira directs bold callout for Conor McGregor after UFC 274 victory
Charles Oliveira claims he actually made weight a day before the weigh-ins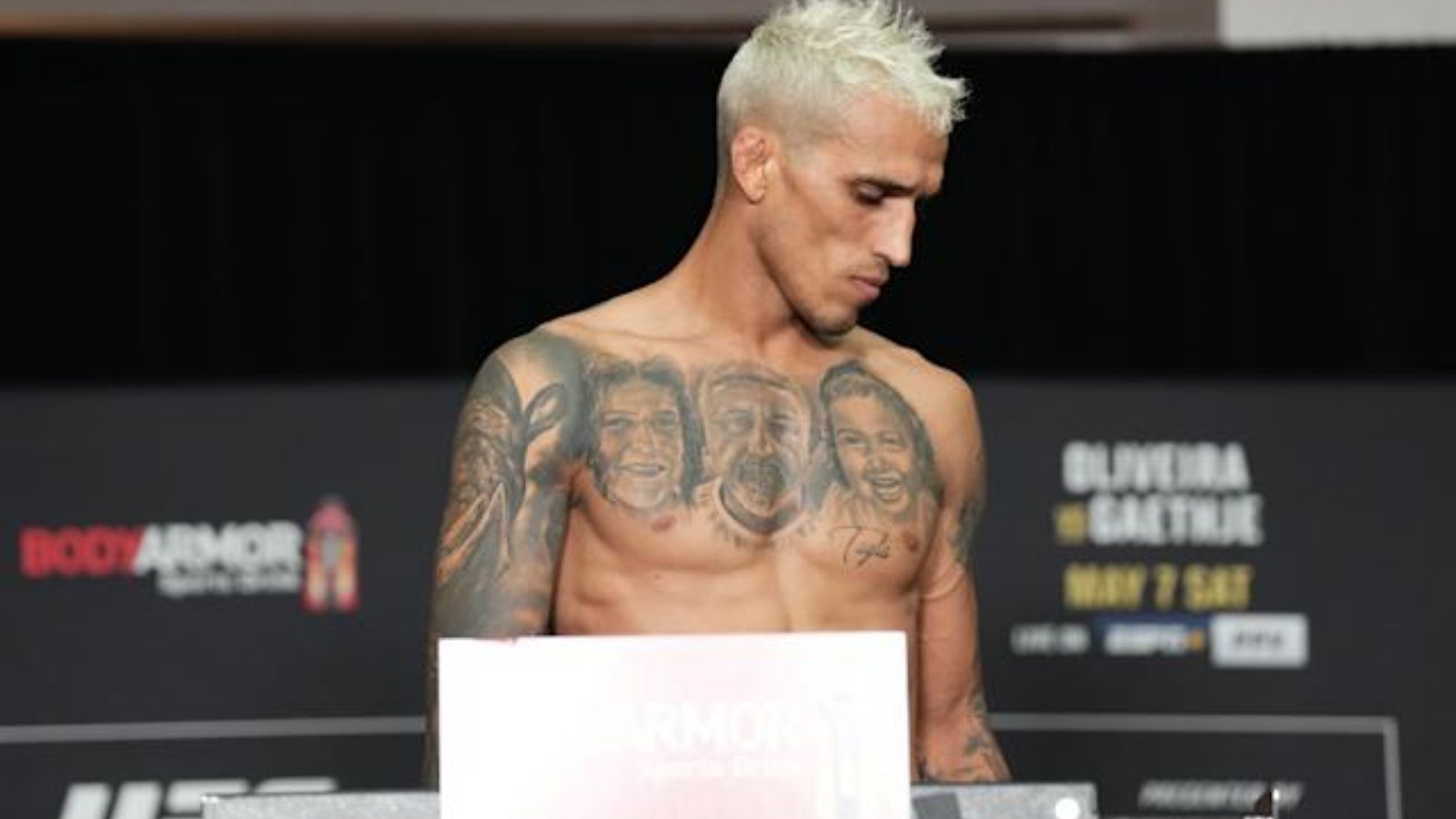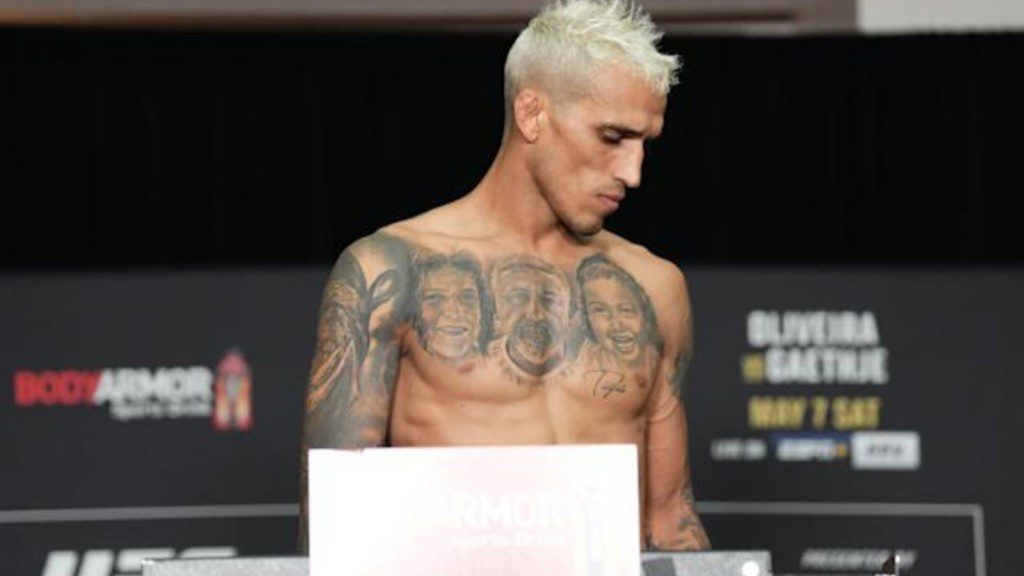 Oliveira was stripped of his lightweight title right after the fight due to missing weight during the weigh-ins by 0.5 lbs. Now, it seems that Oliveira will fight for the title and earn it all over again. He is the first fighter in the UFC history to have 2 title shots and both of them for the vacant belts. However, it is believed in allegations that there was something wrong with the scales and almost every fighter weighed a 0.5 lb more than their championship weight limit. Oliveira discusses the weigh-in debacle in the post-fight presser.
"We were all sure that we actually made weight on Thursday [the day before weigh ins]," said Oliveira via translator; beginning his response by cheering his team up for the support. "So that just it wasn't in our hands. [But] We're just not going to take that way from us. I went into the Octagon today to defend my title. We're going to defend the title… The name of the champion is Charles Oliveira and we all know that" he concluded.
It's clearly shown in his words and body language since the day before the fight that Oliveira's will to finish Gaethje was uncompromised by any sort of distraction or frustration whatsoever. However, Oliveira is now having a tough set of challenges ahead in either Islam Makhachev, who's a grappler with years of wrestling background OR he will get his desired fight in Conor McGregor, who's a superior knockout artist. Who do you want to see Oliveira fight next and do you think Oliveira is definitely going to surpass Khabib Nurmagomedov and BJ Penn in the course of becoming the greatest lightweight of all time?
Also Read: Watch: Chuck Liddell consoles Tony Ferguson after he got brutally knocked out by Michael Chandler at UFC 274
Also Read: "Who drags other guy's body out"- Kamaru Usman offers a gruesome prediction for his boxing match against Canelo Alvarez