UFC 279 is finally taking place inside the T-Mobile Arena but there's been a lot of shuffle in the fights. In the main card, Irene Aldana is set to go against Macy Chiasson in a catchweight bout at 140 lbs. This fight is one of the two fights in the main card which remained the way it was scheduled before.
Both Aldana and Chiasson are equally experienced with multiple wins in the UFC. Chiasson ranks #10 in the division is coming into the fight with a win against Norma Dumont at UFC 274. The fighter will like to continue this winning momentum in order to get the opportunity to fight for the title.
On the other hand, Aldana won her last fight via TKO against Yana Kunitskaya at UFC 264 and has been pretty consistent with her performance. The knockout specialist has her eyes set on the UFC gold and win against Chiasson will make things for her.
Read More: "The best fight company" – Pros lauds UFC for saving UFC 279 by rescheduling the main event between Nate Diaz and Tony Ferguson
UFC 279 results- Irene Aldana knocks out Macy Chiasson by a kick never seen before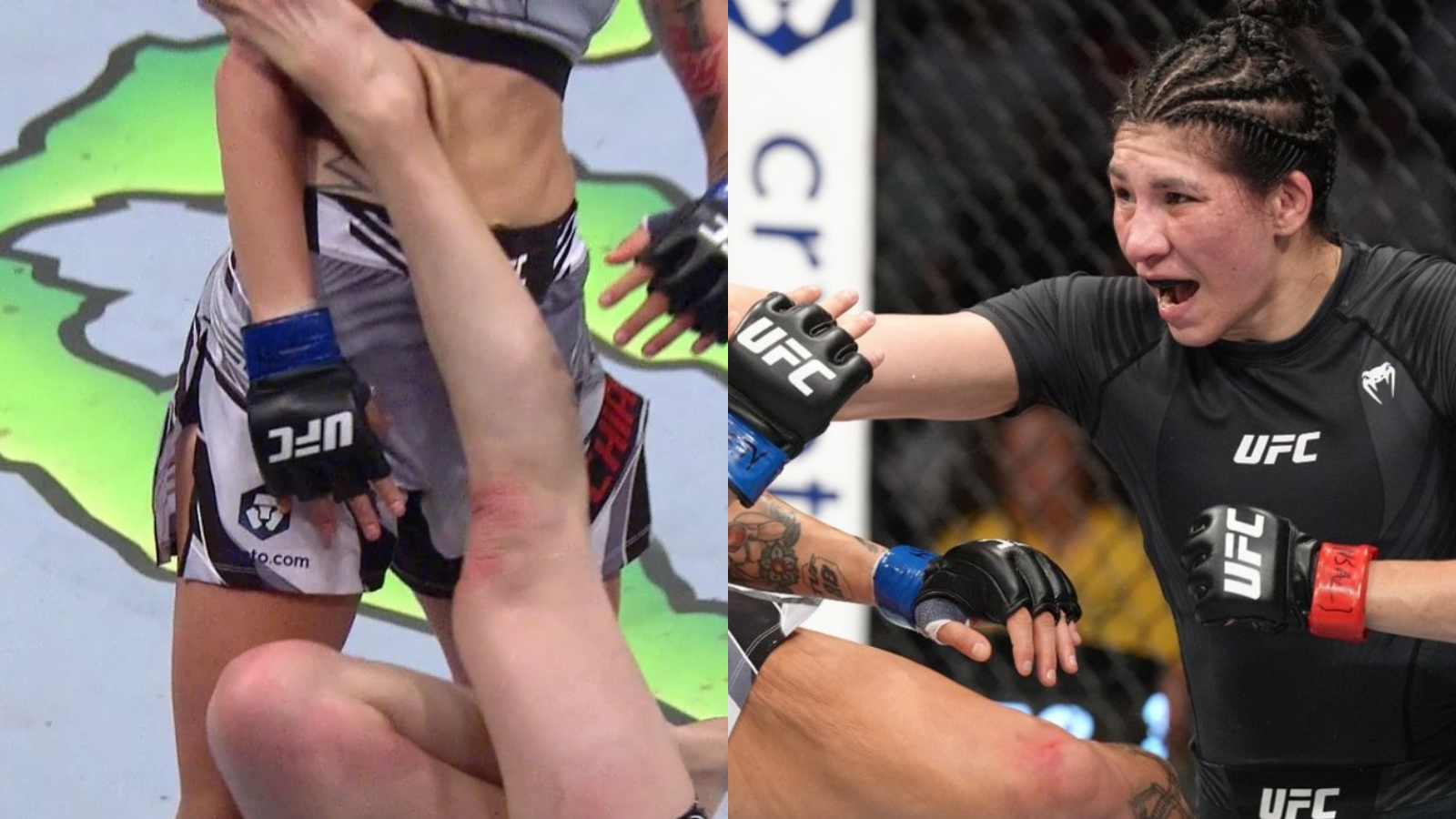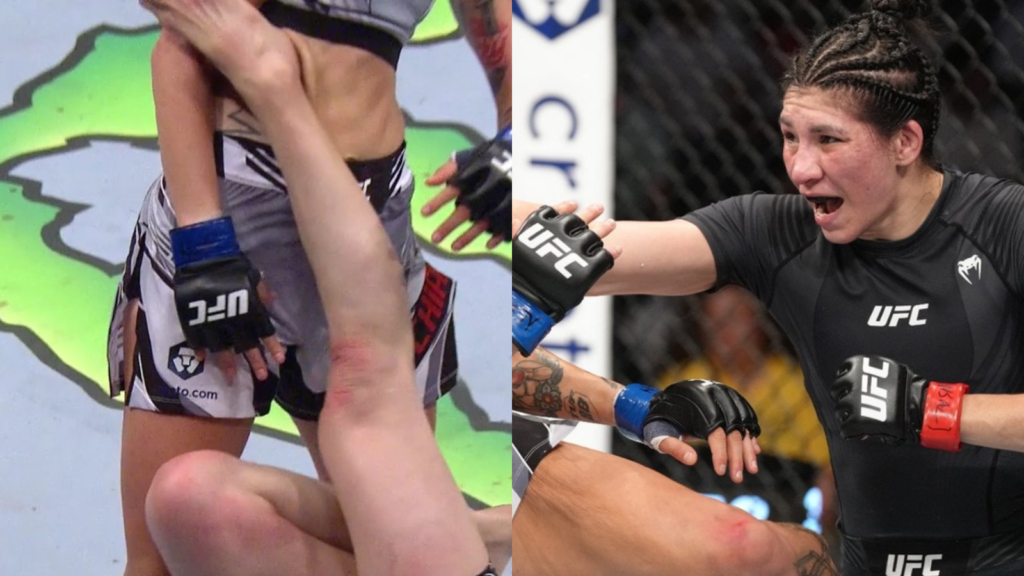 Round 1
As the fight started both the fighter immediately got into a few exchanges in the middle of the octagon. Chiasson dragged Aldana into the octagon side but couldn't keep her there for much time. Aldana gained her position and connected with a few leg kicks. Soon after, Aldana was pressing forward with combinations; however, Chiasson took the charge and tried for a takedown . But Aldano was prepared for an arm bar, the crowd went wild as there was an opportunity for a submission. Chiasson shocked everyone as she didn't tap out.
Round 2
In the second round, Chiasson was with the mindset to change the momentum and both the fighters went immediately to the ground. Chiasson got a hold of Aldano but it didn't look dangerous. Even though Aldana tried to escape, Chiasson was in full control of her and was in no mood of losing the position. Nasty elbows from the top by Chiasson put Adana in trouble. Chiasson showed elite level of grappling and took the round by using her size advantage.
Also Read: "Kung-Fu Black Belt" Kevin Holland says he will "tap out" Khamzat Chimaev in impromptu five-round fight at UFC 279
Round 3
With the start of the final round, both looked a little cautious as they focused on striking from distance. Chiasson landed a left followed by a takedown attempt. Suddenly the fight gets stopped as Chiasson gets dropped on the floor without much movement. The crowd was confused so was the commentary team. But, the replay shows that Aldona connected a nasty liver upkick out of nowhere which was enough to win the fight via TKO.
Also Read: "You got a mint?" Tony Ferguson narrates hilarious backstage story of new opponent Nate Diaz from the infamous UFC 279 presser brawl