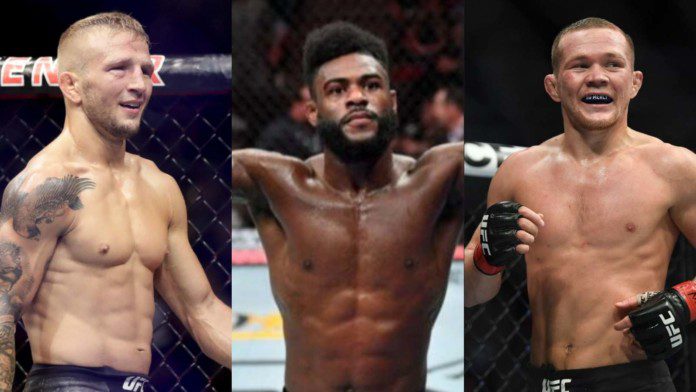 UFC Bantamweight Champion Aljamain Sterling has faced nothing but back lashes in 2021 for his acceptance of the belt he won via his opponent, Petr Yan's illegal move- a knee to the face of a grounded opponent- which led to a victory via disqualification in favour of Sterling at UFC 259. Now since then, Sterling has been nowhere close to a fight in 2021 because of his health.
It was not long ago Sterling was supposed to fight Yan at UFC 267 but the former had to pull out because his recovery from the neck injury that underwent surgery was not over. Therefore, Yan was made to fight Cory Sandhagen for the interim-bantamweight title, with the former winning via unanimous decision.
If there's a rematch that is to happen in 2022, it's definitely Yan vs Sterling for both the fighters have intense bad blood and a history of contentious first fight. But besides that Sterling has a lot of bad blood against lot of fighters for different reasons, including TJ Dillashaw. Dillashaw for a period of 2 years, was suspended due to being tested positive of EPO substance in drug-testing. This is something that pisses Sterling a lot as he has expressed in the past through many media outlets.
UFC Champion Aljamain Sterling tells troll to "Calm his t*ts," accuses Petr Yan of using PEDs, like TJ Dillashaw in the past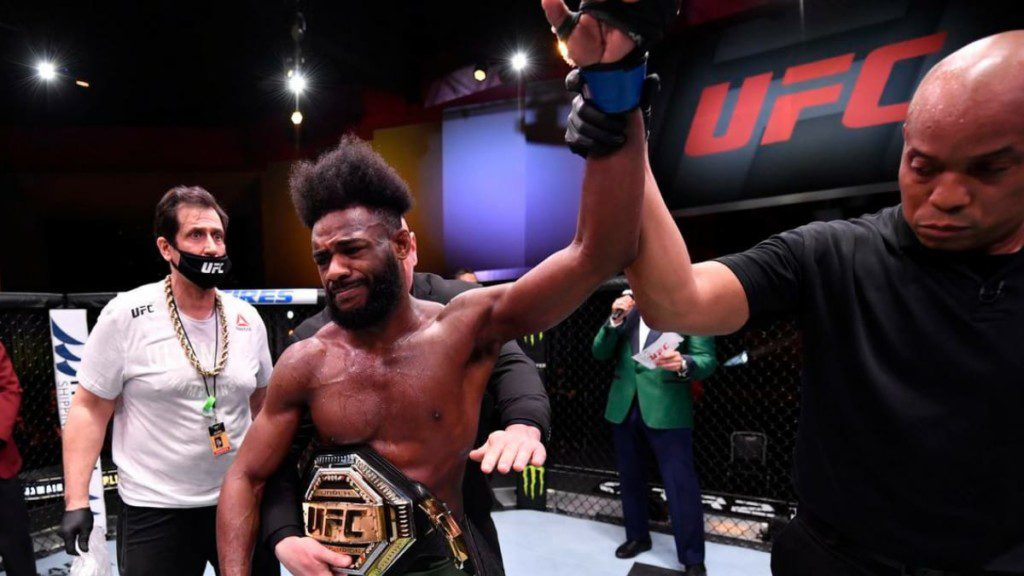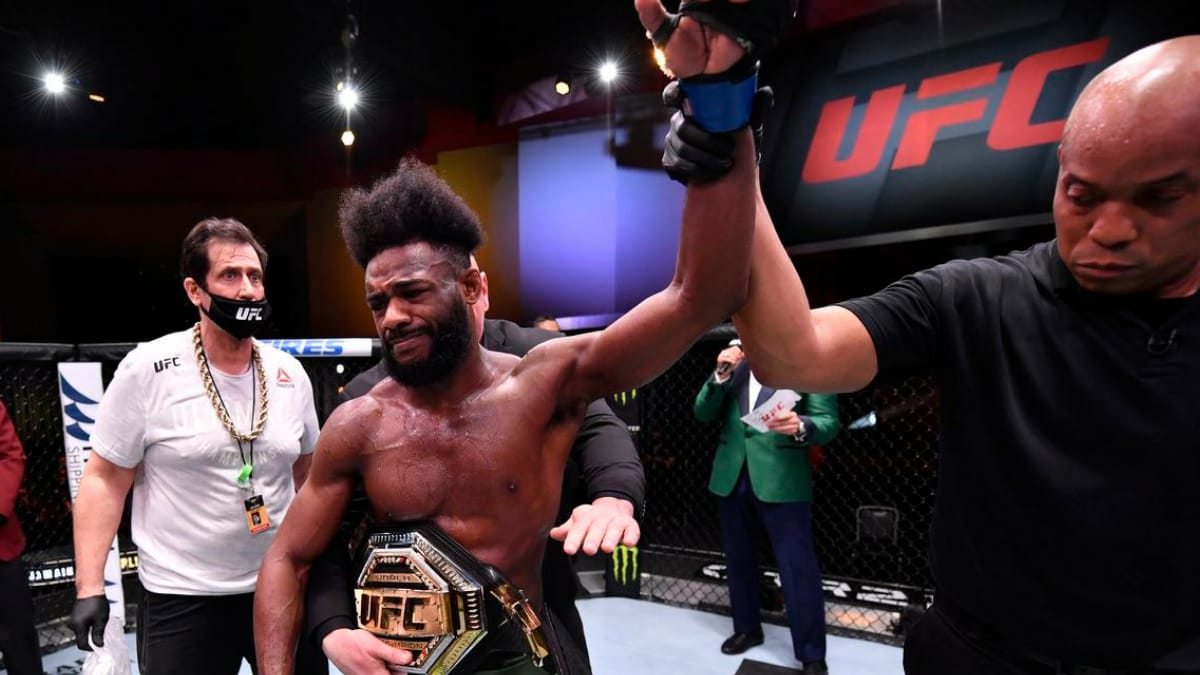 Initially interim champion Petr Yan trolls undisputed champion Sterling to which Sterling responds back with a rather unexpected angle "Yea fuck that Alga guy. He sucks. Aljo, on the other hand- yea, he can't wait to fuck you up. Dirty rat [inserts syringe emoji]" The phrase "dirty rat" and a syringe emoji can indicate that Sterling is blaming Yan for some use of banned substances by USADA.
A fan shows a subtle support to Sterling's claim over Yan's PED use. Sterling responds to that tweet saying "You think the USADA team are flying Americans over there to test their athletes? Lol give me a break. Shits a complete joke. They got a Dr. hiding here in the states, from airing their dirty Olympic doping laundry. No one is outing their athletes without concern for their life" This further strengthens and clarifies as to what was considered a suspicious claim by Sterling on Yan's performance.
A troll, rather a fan of sport, not Sterling's fan though, tweeted opposing to Sterling "Aljo now using tje PED excuse lol this from the guy who said he didn't want to win the title that way and threw the belt away when it was wrapped around him. Just to be on social media the very same night celebrating with thr belt in all the pics. Can you be anymore fake?"
Sterling was quick enough to respond to the tweet and reveal a major thing on TJ Dillashaw's suspension when he was caught of PED use in early 2019. He tweeted "Lol call me what you want Bubba. They said the same about TJ Dillashaw. NYSAC caught him that dirty rat. NOT USADA. Don't worry. I'm still getting back in there against the rat. Calm your tits."
What do you make of Sterling's claim over Yan using any unwanted substance in his body? Do you agree with Sterling and think that can be possible? What do you make of NYSAC catching Dillashaw instead of USADA, is it a high time that the Anti-Doping Agencey needs some big amendments in their system?
Also Read: "That's the American way" Teddy Atlas lauds 5-0 Jake Paul's hustle in boxing, claims he did not disrespect the sport