As UFC 269 approaches, the newly crowned UFC Lightweight champion, Charles Oliveira is set to have his first title defense against #1 ranked 'The Diamond' Dustin Poirier at T-Mobile Arena in Las Vegas.
Oliveira's head coach, Diego Lima has made many bold statements regarding the fight but more noticeably, It was his statement about a potential bout against McGregor that raised many eyebrows.
Diego stated, "McGregor is a villain for Brazilian fans. Also, because of everything he represents and all the records he has set in our sport, Charles would love to face him. If McGregor doesn't want to return to 155 pounds, I believe Charles would be willing to face him at 170. Diego had much to say about the potential bout as he explained, Brazilian fans deserve revenge for that fight with Aldo, and I would love to have Charles be the one to remove the bad taste from the Brazilian fan's mouths".
"I expect to win via submission from Charles," Charles Oliveira's coach, Diego gives his prediction against Dustin Poirier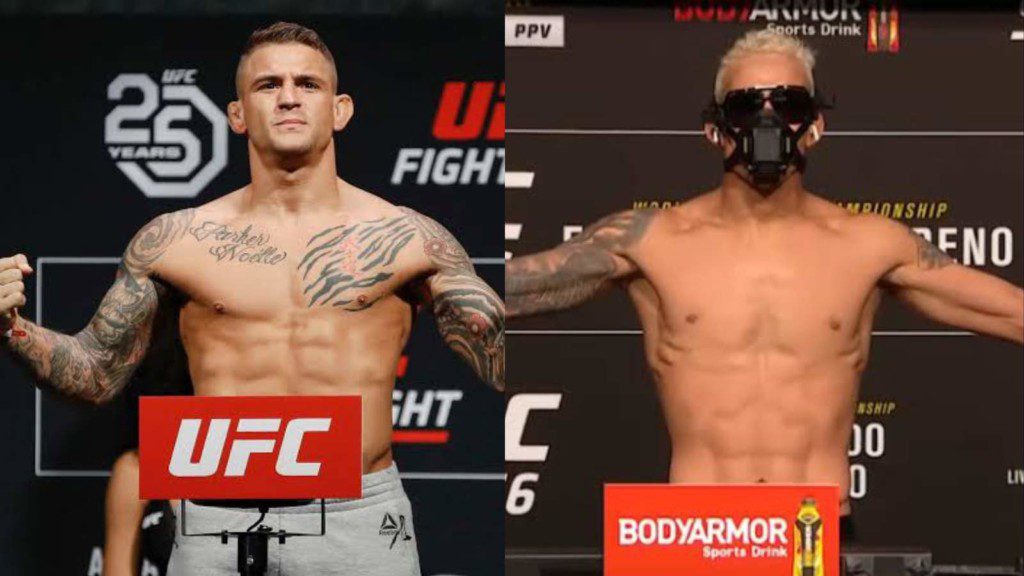 While discussing the main upcoming fight against Poirier, Diego praised Oliveira and his team saying, "Rarely in his long UFC career has Charles had the opportunity to have a full camp like this one. Thank god we have a lot of great sparring partners with different styles to help him, and he is going to be ready for any challenges Poirier brings"
Diego also praised Dustin by claiming, "Dustin is a complete fighter and a very intelligent guy who has all the support of a great team". As for his prediction for the fight's result on Dec. 11 in the UFC 269, Diego picked Oliveira as the victor (via submission). On Dec. 11 at UFC 269 T-Mobile Arena, UFC Lightweight champ Charles Oliveira will defend his title against Dustin Poirier. The fight will surely be a battle of grit, pride, and perseverance.
Also read – "You cannot go to the Charles Oliveira red zone," Khabib Nurmagomedov claims Dustin Poirier needs to stay away from Oliveira's grappling at UFC 269