UFC Legend Daniel Cormier launched his own YouTube channel recently and it has been nothing short of success so far. Within a span of a month, Cormier has garnered 84,000 subscribers so far. This comes from Cormier's ability to have first-hand access to meeting UFC fighters and his active participation in contributing to the sport even after retiring from fighting.
Cormier so far has independently interviewed fighters like Kamaru Usman, Islam Makhachev and Colby Covington. Besides that, he has his own show on ESPN which he hosts with ESPN correspondent Ryan Clark titled "The DC & RC Show."
WATCH! Snippet of UFC Legend Daniel Cormier interviewing UFC Heavyweight Champion Francis Ngannou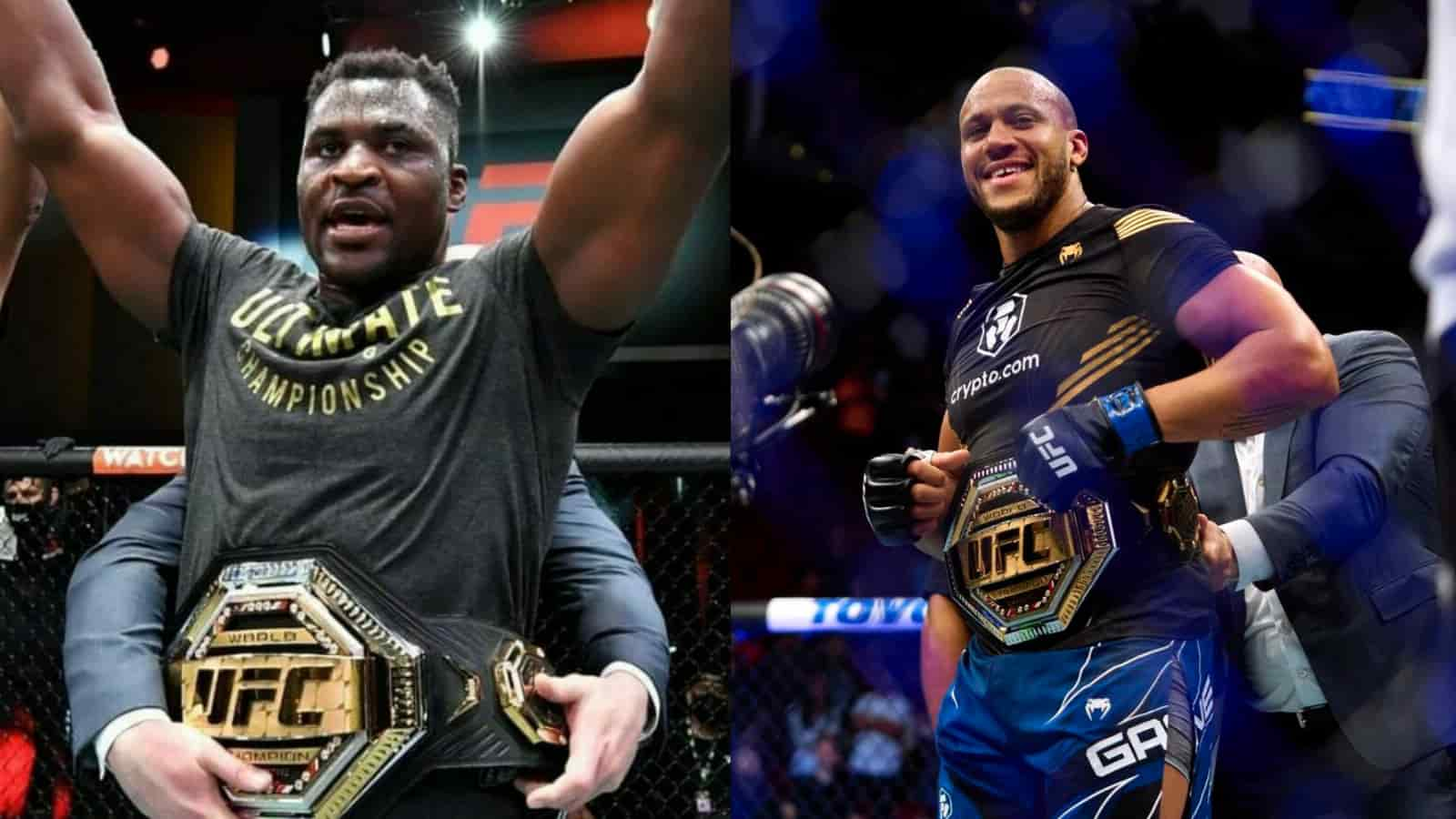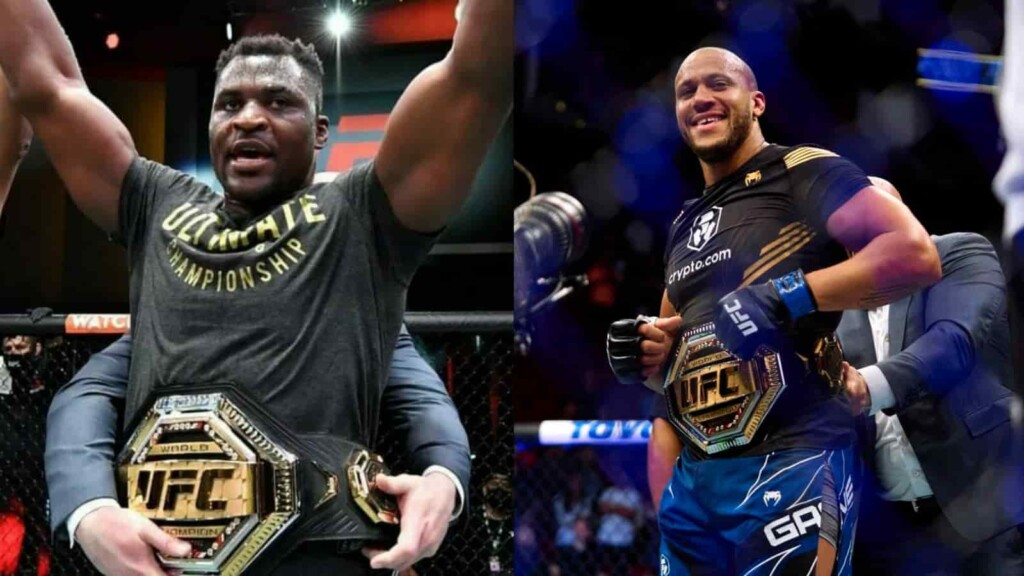 Daniel Cormier can be seen in the following tweet to be interviewing with UFC Heavyweight Champion Francis Ngannou, he posted a very short clip of the interview on Twitter and captioned "While in vegas I did a check-in with @francisngannou. I ask why he snubbed Cyril Gane and Fernand Lopez in Brooklyn. Was it a UFC set-up, check what Francis has to say tomorrow on my YouTube channel. Swipe for a small sample. http://YouTube.com/danielcormierdc like and subscribe #dccheckin"
The video is yet to be uploaded on Youtube. The incident that Cormier is talking about is the one where Ngannou was seen at UFC 268 to support his friend and occasional training partner, Kamaru Usman who made his fifth successful title defence in the event. Backstage, however, Ngannou was seen in a short video walking his way to the arena while snubbing his former coach Fernand Lopez and former teammate Cyril Gane who were there to be in the corner for one of their fighters.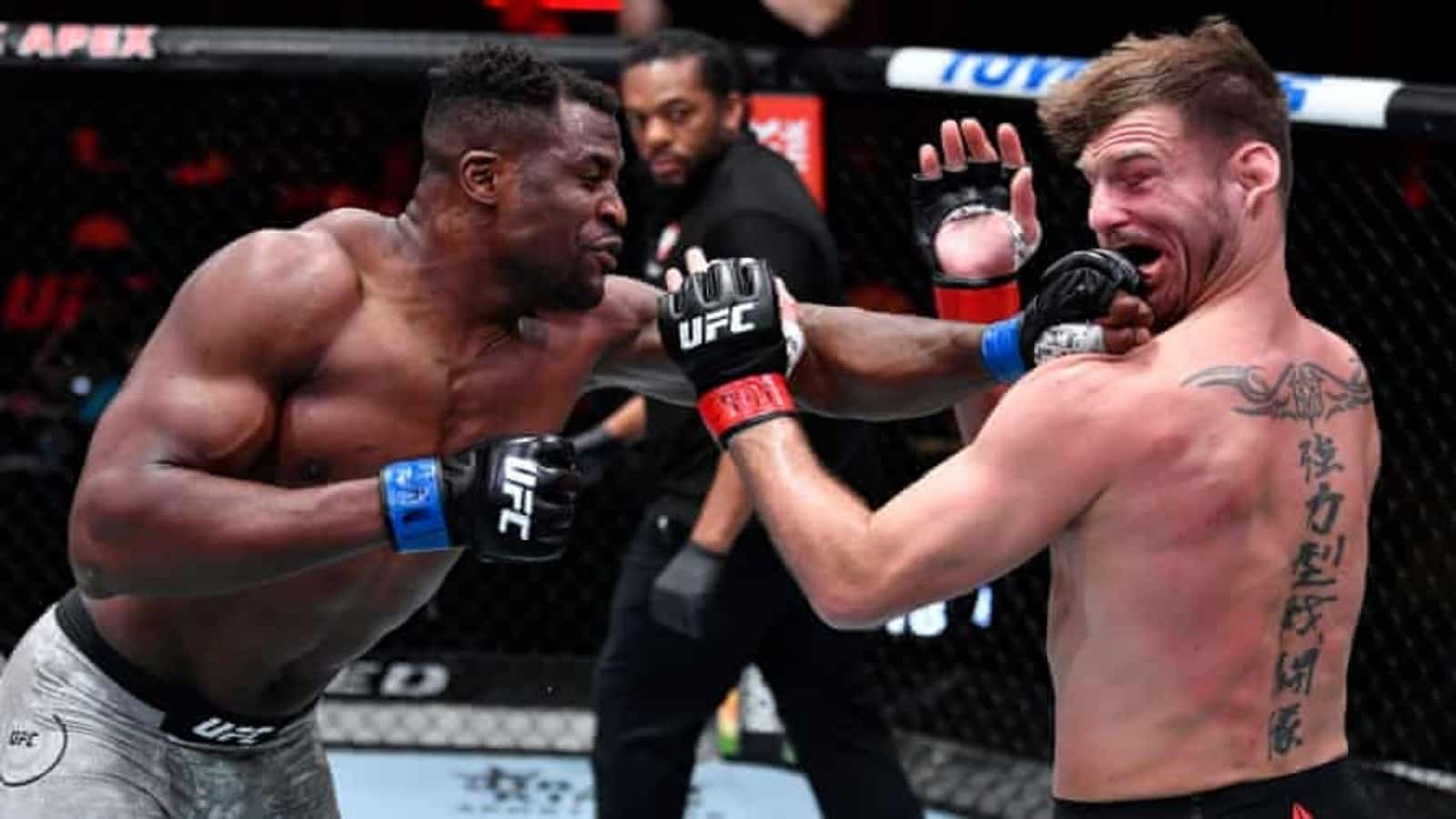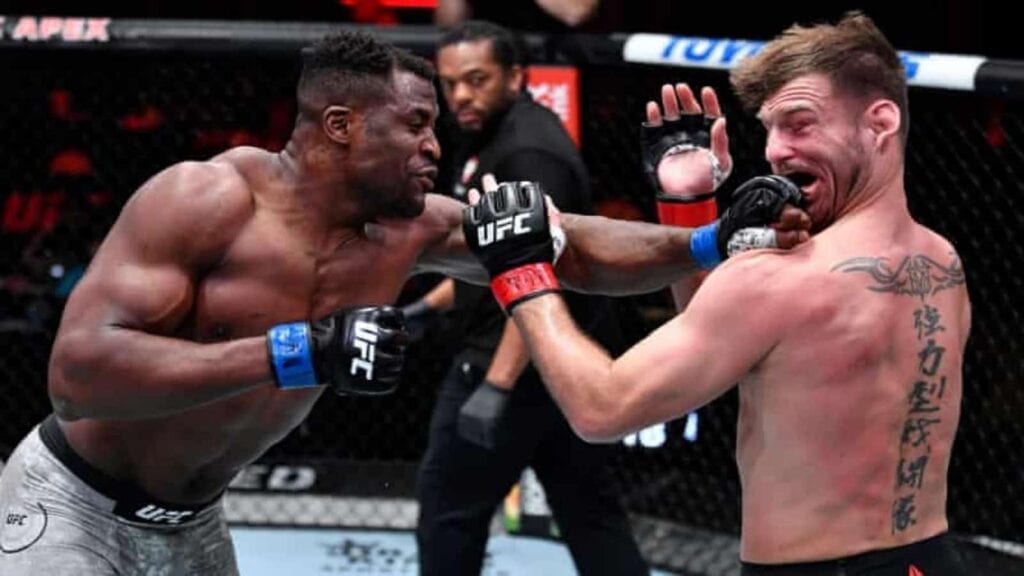 Francis Ngannou has been crowned the UFC heavyweight champion back in March of this year when he knocked out Stipe Miocic in the first round. After some unstable relations with the UFC due to the interim heavyweight championship match the company put when Ngannou was unable to make his title defence this year, Ngannou will step into the octagon for the same next year as he competes in the title unification bout against the interim-UFC heavyweight champion and Ngannou's former training partner, Cyril Gane. Who do you get it winning?
Also Read: "The Living Legend," Former 2-division UFC Champion Conor McGregor pays tribute to legendary football player and manager