The welterweight division roster might have a new addition as UFC lightweight contender Dustin Poirier hints at a move to the 170-pound division.
Dustin Poirier has been in the UFC for a long time. The fighter from Louisiana is a veteran and is ready to take on his second title shot at the lightweight belt in his career. Poirier is scheduled to take on Charles Oliveira at UFC 269 at the T-Mobile Arena in the last PPV event of the year 2021.
"The Diamond" is not thinking of retirement. Instead, he considers moving up a weight division and fighting some of the welterweight superstars. In a recent interview with MMA Junkie ahead of his huge title fight, Poirier talks about his future plans if he manages to win the belt from Charles Olivera. Poirier is coming off a huge win against Conor McGregor and will look to become the 12th lightweight champion of the UFC by the end of this year.
"I feel good. I am having fun. If anything, I will go up. I'll probably go to 170 if anything," said Poirier talking to MMA Junkie. The welterweight division is currently ruled by champion Kamaru Usman, who is lapping around his weightclass and is craving for a big-money fight. Poirier might be the man for Usman.
Dustin Poirier is living one day at a time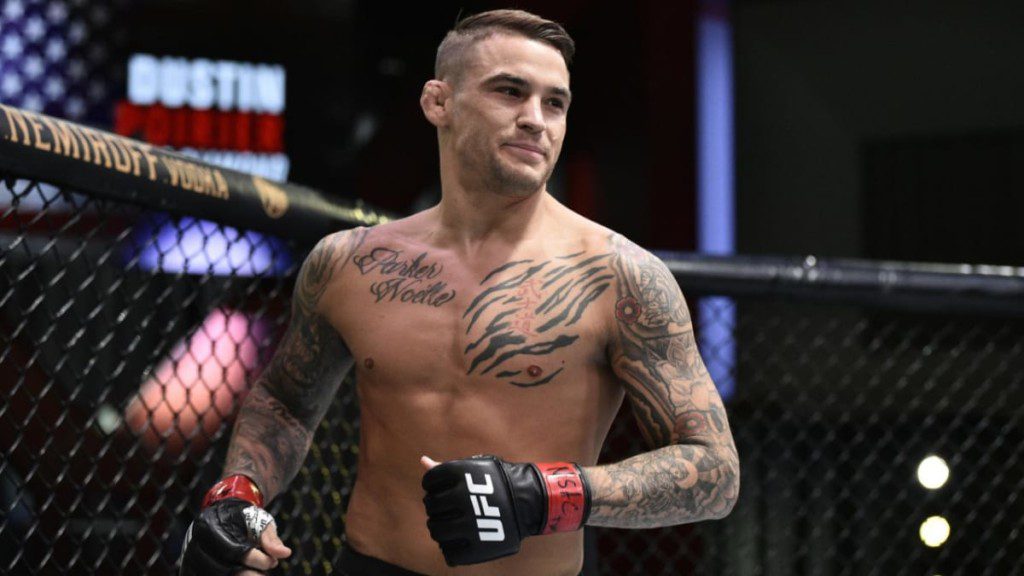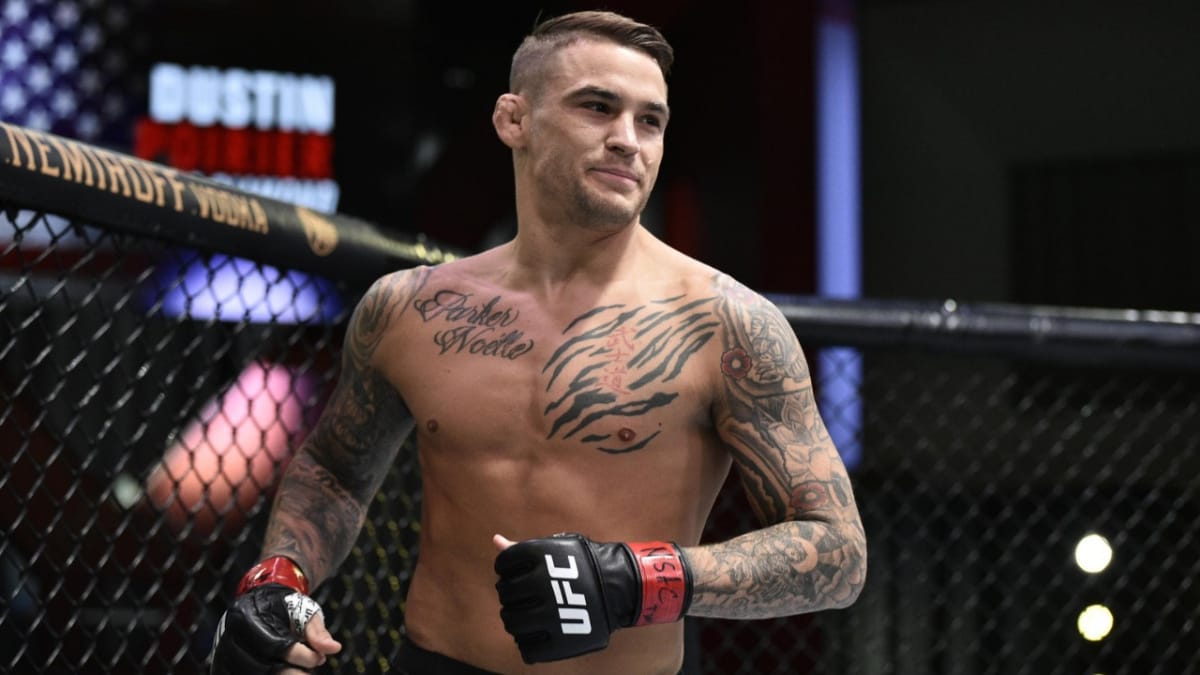 Dustin has been known to be a huge fighter for his weight division. Poirier has been known to look like a welterweight despite fighting at 155 lbs. The fighter from Louisiana has some great fights in the welterweight division. From the likes of Colby Covington, Nate Diaz, and champion, Kamaru Usman, no one seems like they would turn down a fight against 'The Diamond'.
"Honestly my goal isn't to try to have the most successful title defenses. I don't know. We'll see. One day at a time. I can look none of that is even a reality until December 11th happens and I get my hands raised. I live my life one day at a time, a man. A quarter-mile a time," continued Poirier in the interview talking about his future.
Also read: "I'm on a journey," Miesha Tate reveals what makes the UFC Vegas 43 fight satisfying