Dana White usually speaks what the fans want to hear but this time he might not have the right answer about the much anticipated Nate Diaz vs Dustin Poirier fight.
If there's one fight that the fans have been craving for it is the matchup between the two biggest names in the promotion. Dustin Poirier and Nate Diaz have been teasing their fans about a potential fight for quite some time now. They have very well sold the idea that Poirier vs Diaz is definitely happening in 2022 but Dana White would like to intervene and bring the two fighters along with their fans to reality on that one.
The Stockton fighter is on the last fight of his contract and there is no doubt the UFC will make sure he signs off with a blockbuster. The potential matchups lying around on the table are plenty for Nate. Both Dustin and Nate have gone back and forth on Twitter and even agreed to fight each other. In a recent Q&A session with ESPN, Dana White gave his thoughts on the matchup.
"It's a fight that they both want. It's the one that we are interested in. And we just have to figure it out. I don't know if that's the fight by the time we are ready. Like I said we have fights made up until May 21st right now," said Dana talking to Laura Sanko.
Related articles "You won't be talking about it for years" Dana White reacts to Francis Ngannou win against Ciryl Gane at UFC 270
"Nate's fight means something to me," Dustin Poirier will fight Nate Diaz under any conditions
Why Dana White is hesitant to make this matchup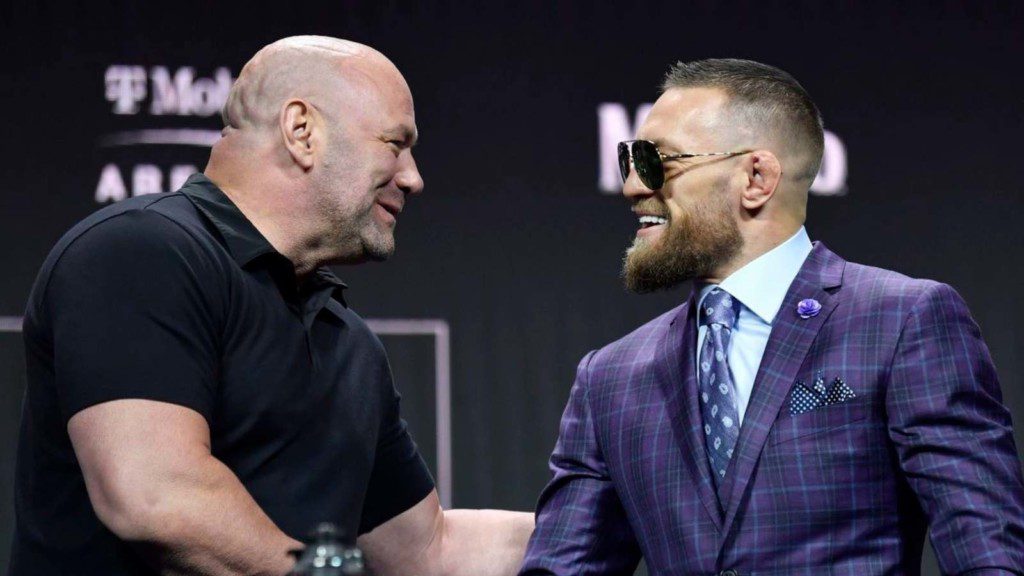 Despite the fact that a fight between Poirier vs Diaz could be an instant hit, we have seen the UFC not coming to grips with this matchup. Nate and Dustin were originally supposed to fight back in 2018. The two superstars were scheduled for a lightweight matchup at UFC 230 but the fight was canceled owing to injury issues.
Now that the two fighters are ready, the UFC still hasn't confirmed this fight. Dana even emphasizes that there is no way Nate will fight before May given the schedule has been booked. One superstar that is very likely to make his comeback in 2022 is Conor McGregor. The Irishman signed off from 2021 in a horrific fashion as he broke his foot.
Conor has been hinting at a comeback in June/July 2022 as he shows great progress in his recovery. If there is any fight that could top the Dustin vs Nate matchup, it is undoubtedly a trilogy fight between Nate and Conor. The score is 1-1 and a third fight could settle things between McGregor and Diaz. Dana has also hinted in the past that this fight is to be made for sure. If Conor's recovery goes as per plan, there are chances we see a Diaz vs McGregor 3 in 2022. What are your thoughts?
Also read Dana White skips UFC 270 post-fight press conference as doubts loom heavily over Francis Ngannou's future