UFC's middleweight champion, Israel Adesanya is all set to defend his throne against the former champion, Robert Whittaker at the main event of UFC 271 in Houston, Texas.
He became the champ by defeating Robert in Australia at UFC 243. Robert had the home soil advantage but Izzy knocked him out cold and became the undisputed champion. He has defended his belt thrice since then, and he also moved up to the light-heavyweight to face Jan Blachowicz for the belt.
He came up short in his conquest and got the first loss of his MMA career, but Izzy took that as a lesson and kept on moving forward. He aims to be the best mixed martial artist to ever step inside the octagon, and he's been nothing but successful so far. He made his last three fights look pretty easy, but he knows a rematch against Whittaker is not going to be a cakewalk.
Adesanya is preparing accordingly, and he posted a message from his Twitter account that came as a surprise to his fans. He wrote, "I wanna fight in Aussie one more time before I call it quits." Adesanya has been fighting for a long-time, but nobody thought that he is thinking about retiring this early.
"He's accepted his loss"- Israel Adesanya explains why he's going to take Robert Whittaker seriously this time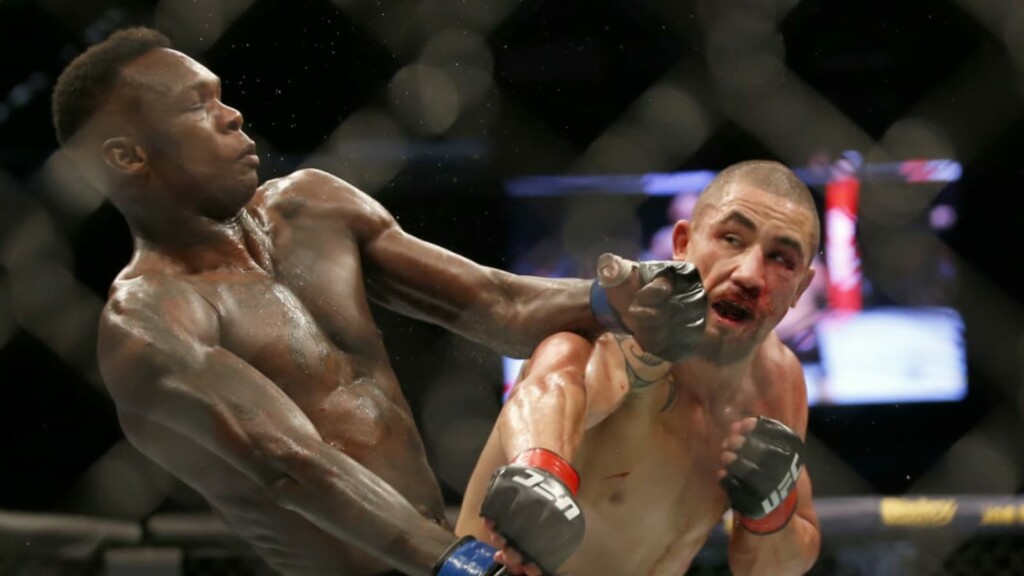 Whittaker admitted that Adesanya got inside his head during the first fight, and he got overemotional during the fight. Israel Adesanya believes Whittaker did the right thing by accepting his mistake, and he will be more dangerous this time around. In his recent YouTube video, he said, "I mean the motivation for me is just, he's not making excuses like Vettori or Costa. He's accepted his loss. He finally admitted that I was in his head and he was emotional and I was like yeah, you finally admitted what I was saying this whole f**king time. So that makes me take him seriously, like he's accepted that. So it makes me take him seriously that okay, he's got a point to prove."
This is a rematch for ages, Izzy is undefeated in his weight class, and if his recent fights were any indication then Whittaker is in for a treat. The former champ fought his way to the top, and he has made some significant improvements as well. It's going to be interesting to see who comes out on top in this one. 
Also read – Watch: Robert Whittaker shares wholesome training video with children ahead of Israel Adesanya fight at UFC 271