Israel Adesanya might have gotten rid of Robert Whittaker easily the first time, but this time things would be different, says Michael Bisping.
The middleweight champion Israel Adesanya is lapping the entire middleweight division and has now come against his arch-nemesis, Robert Whittaker, the former champion. The two fighters are arguably the greatest in the division. There is no doubt that this rematch would turn out to be an absolute blockbuster.
The first time these two met was in the year 2019 at UFC 243 for a middleweight title unifier. Then champion, Whittaker was posed with the challenge of defending his belt against the interim champion Adesanya. The whole world was shocked as "The Last Stylebender" knocked out Robert in the second round to become the undisputed champion.
Michael Bisping recently made an appearance on The Submission Radio and spoke about the upcoming rematch between the middleweight giants at UFC 271. Bisping has been a true fan of Whittaker's journey since the title fight loss to Izzy and he believes things could very much favor him in the rematch.
Related Articles "He set the blueprint to beat him," Robert Whittaker credits former champion for gameplan in Israel Adesanya rematch ahead of UFC 271
"He just looked beatable," Robert Whittaker exposes Israel Adesanya for last fight at UFC 263
Michael Bisping says he was "blown away" by Robert Whittaker's recent performance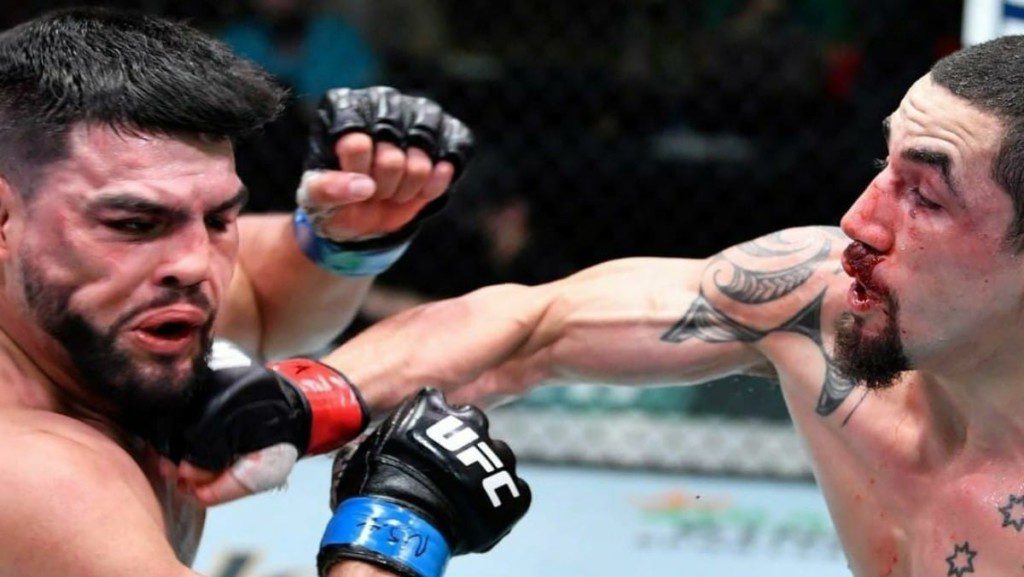 Since his loss against Adesanya, Robert has been undefeated and has worked his way up to another title shot. He is on a three-fight winning streak, beating top-class opponents. His most recent outing was against Kelvin Gastelum where critics called that performance from "The Reaper" a "Striking masterclass".
"We know Robert Whittaker is a great wrestler. The Robert we saw at the Kelvin Gastelum fight, I was blown away," said Bisping on Submission Radio. Michael also happened to be the commentator in that fight at the UFC Apex in Las Vegas. "That was a masterclass. That was Robert's best performance I think. I was totally blown away by the skill of the guy."
"I'm not saying he is going to win this fight. But I know for a fact that this fight is going to be remarkably different from the first one," said Bisping. It is worthy to mention that Adesanya has never lost a fight in the UFC's middleweight division. His only loss in the promotion is against Jan Blachowicz when he moved up to the light heavyweight division hoping to be a two-division champ.
Do you think Robert Whittaker can beat Adesanya in the rematch?
Also read Watch: Francis Ngannou delivers cracking blow to Jackass Forever star in an unconventional cup test