UFC Middleweight Joaquin Buckley proved to the fans that he can go to the distance with all the brains in the world as he managed to apply a safe game plan against a dangerous powerhouse like Abdul Razak Alhassan at UFC Vegas 48. Read through the round by round narration to get how Buckley kept it calm and composed and calculated rather than explosive to win it safe and sound for his advancement in his fighting career.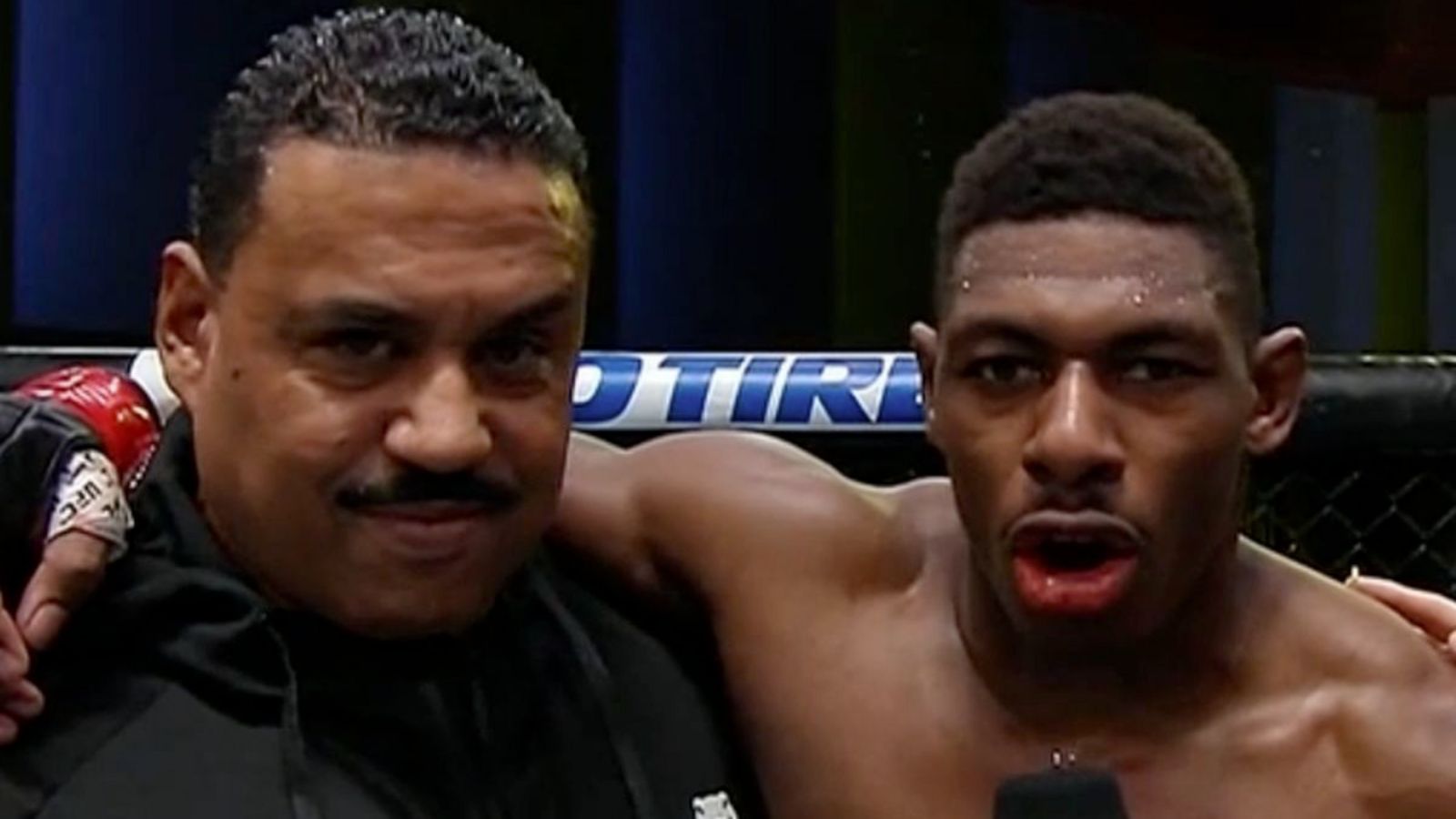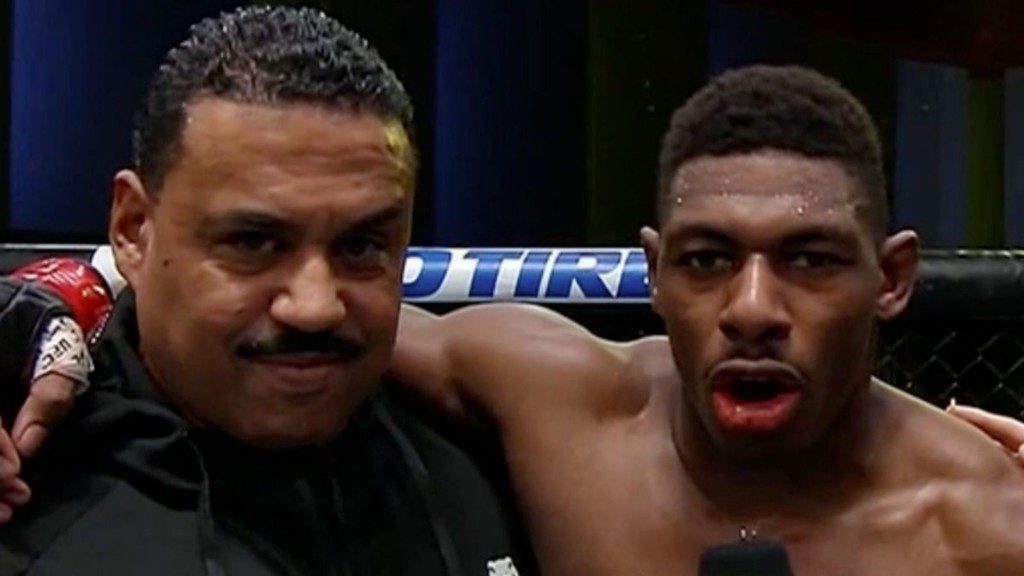 Round 1: Both the fighters are starting slow. Buckley starts to hit with a lead high kick. Alhassan's corner is admiring his patience. Buckley goes with a body punch. He keeps on circling Alhassan. Alhassan throws a straight that almost hits Buckley as he moves out of it. Alhassan rushes into Buckley's takedown. Both the fighters are back to their feet after some strikes from Buckley. Lead kicks for Buckley. Another kick. Big right hand from Alhassan.
But Buckley's sidekick saved him. Another power takedown for Buckley. Buckley has gone for his personal best. Alhassan just clipped Buckley with a left in a short wild exchange. Buckley throws a left that doesn't wobble but drops Alhassan for a while. Round 1 ends. FirstSportz scores it 10-9 for Buckley.
Round 2: Round 2 starts with back to back lead kicks from Buckley, just for touching. Both the fighters are touching until Buckley surprisingly goes for a takedown, gets it secured after some movement. Alhassan gets back regardless. Buckley starts to corner Alhassan with loads of strikes. Buckley seems as prepared as it comes.
Joaquin Buckley made this fight a complete MMA game to defeat Abdul Razak Alhassan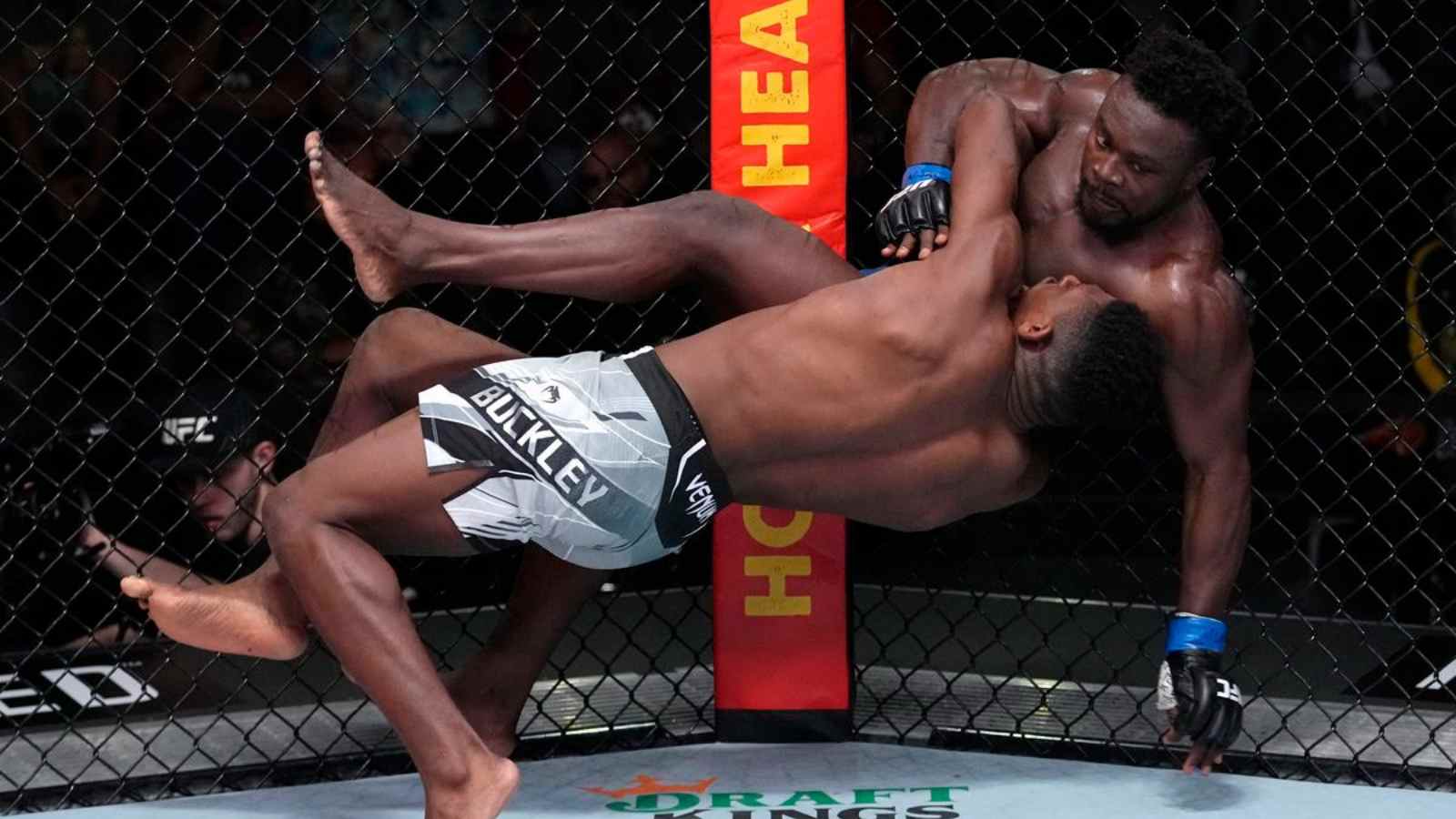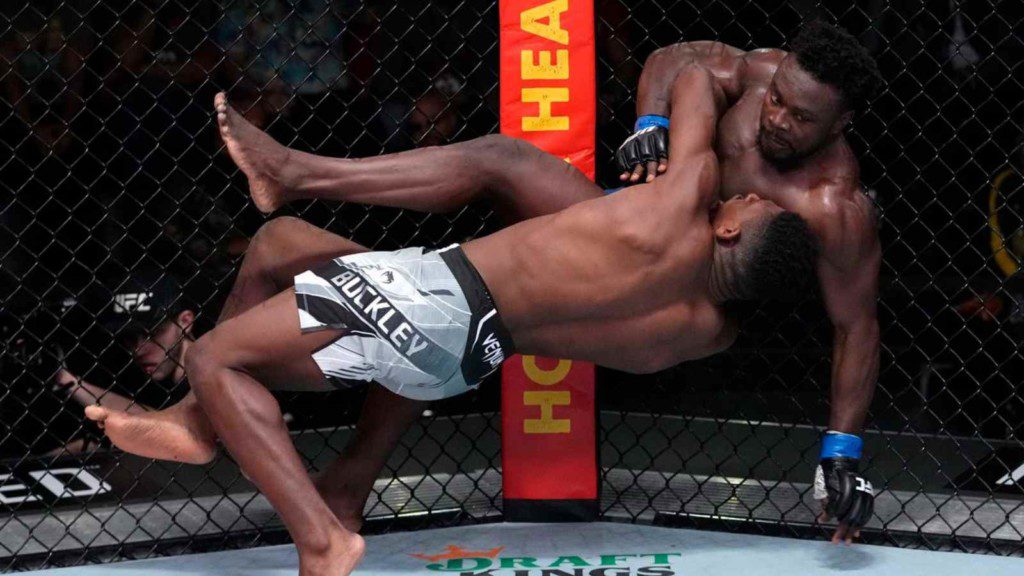 Some exchanges and Alhassan touches Buckley significantly. Alhassan corners Buckley, just for some time. Now it's Buckley's turn to corner and strike. Buckley changed levels with his striking from the body to head and back. Buckley lands a light teep kick. Alhassan defends Buckley's takedown. Lands a great elbow strike over Buckley. Round 2 ends with Buckley's successful takedown. FirstSportz scores it 10-9 Buckley.
Round 3: Last round and both fighters seem to be a little slow in pace. Buckley is throwing extended jabs very well while staying safe. This is a very high-level fight for Buckley. Alhassan trips Buckley. Lands some beautiful strikes while off-balancing himself and Buckley could stand up now. Alhassan trips Buckley again. Buckley has caught hold of Alhassan's left hand. Alhassan gets out in standing while Buckley struggles to stand this time. Some shots for Alhassan.
Buckley finally stands up. Alhassan has started controlling Buckley from his back. Not many people thought Alhassan would be the stronger fighter leading up to the final round but he is proving people wrong and he is winning this round heavily. Alhassan has got Buckley down on his back. Some good ground and pound. The fight ends with some good ground and pound from Alhassan. FirstSportz scores it 10-8 for Alhassan.
Results: Joaquin Buckley def. Abdul Razak Alhassan via split decision [29-28 x 2]
Also Read: Chael Sonnen breaks down the hotly debated UFC middleweight GOAT discussion