Comedian, podcast kingpin and longtime UFC colour commentator Joe Rogan is one of the most contentious yet beloved personalities in the MMA world. His love for MMA and commentating fights make fans respect his opinion on the sport, especially through his podcast The Joe Rogan Experience.
Rogan took to his podcast yet again to discuss just how good UFC Lightweight Champion Charles Oliveira is, who is coming off the biggest victory of his career with the first defence of his title against now former-time title challenger Dustin Poirier at UFC 269. Oliveira's rear-naked choke finish of Dustin Poirier was reminiscent of former UFC Lightweight champion and now Eagle FC owner Khabib Nurmagomedov's choke finish of Poirier back in 2019. It's going to be a big-time in 2022 that we will realise just how good Oliveira is and where will he be placed amongst the all-time greats of MMA.
Joe Rogan calls UFC Lightweight Champion Charles Oliveira "lethal"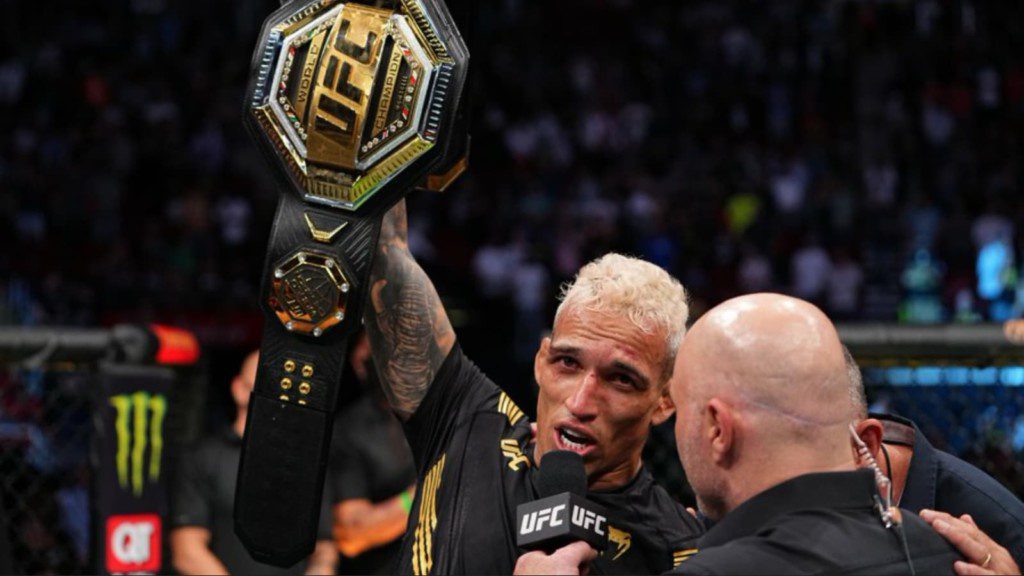 Rogan talked about Oliveira and his evolution as a UFC fighter since the time he entered into the cage back when he was just 20 years old. He talked alongside his guest for The Joe Rogan Experience, comedian Brian Simpson.
"These fighters come close to beating him [Oliveira], but he finds a way to beat them and the way he does it is so final," says Rogan. "The way he beat Poirier, man, that choke was so f**king good, it was so good… I recognised [early on] this kid was talented, but then it was like was his Jiu-Jitsu was really good but his striking wasn't good as his Jiu-Jitsu and slowly his Jiu-Jitsu and striking merged, where he is like equal and both of them he is lethal in it, in striking and in Jiu-Jitsu."
What do you make of Joe Rogan's comments on Charles Oliveira and who do you want to see Oliveira fight next? By the rankings system, Justin Gaethje, who's coming off winning in this year's fight of the year candidate, should get the title shot now Poirier is done. However, Oliveira has publicly shown a lot of interest in fighting UFC megastar Conor McGregor and if that fight happens, it will certainly infuriate Gaethje. Who do you think wins between Oliveira and Gaethje, or between Oliveira and McGregor?
Also Read: Michel Prazeres slapped with lengthy ban by USADA shortly after UFC exodus