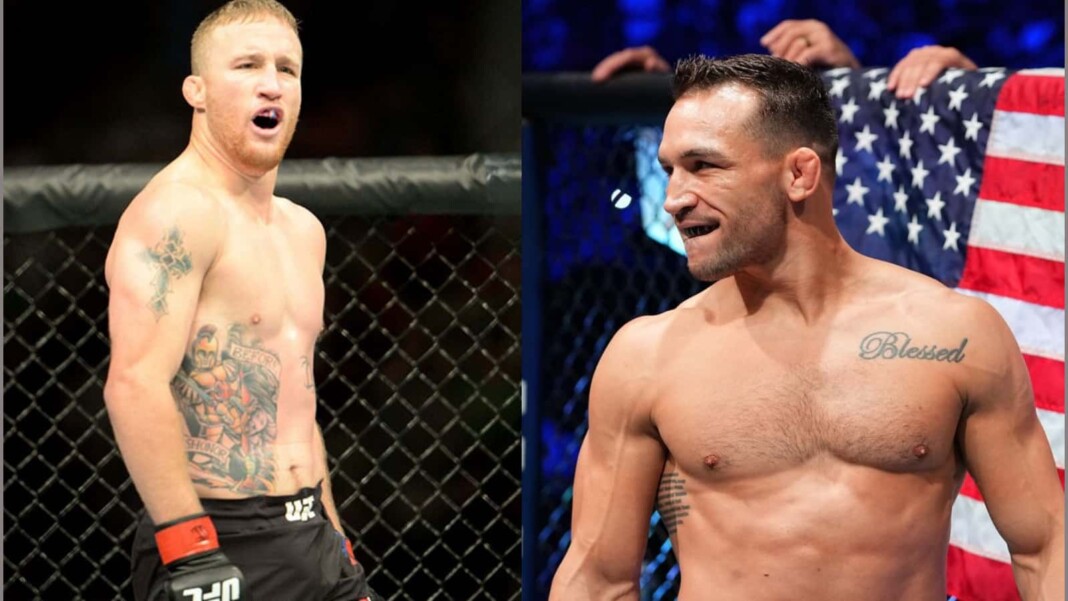 Justin Gaethje sees an attention seeker in his opponent Michael Chandler after his comments on the vaccine.
Justin Gaethje is scheduled to take on Michael Chandler in a stunning lightweight bout at UFC 268. The fight will take place at the Madison Square Garden in New York. The state of New York has implemented a mandatory vaccine passport for entering public arenas, restaurants, gyms, and more. Chandler has been causing some uncertainty with the bout after he said he won't be vaccinating on Twitter.
First Chandler said he will get a jab of the vaccine if the FDA approves it but the former Bellator champion has changed his mind. Justin recently spoke to UFC Unfiltered and gave his thoughts on Chandler possibly putting their fight at risk. "I thought he was just seeking attention," Gaethje said.
Justin Gaethje thinks Dana White will handle this issue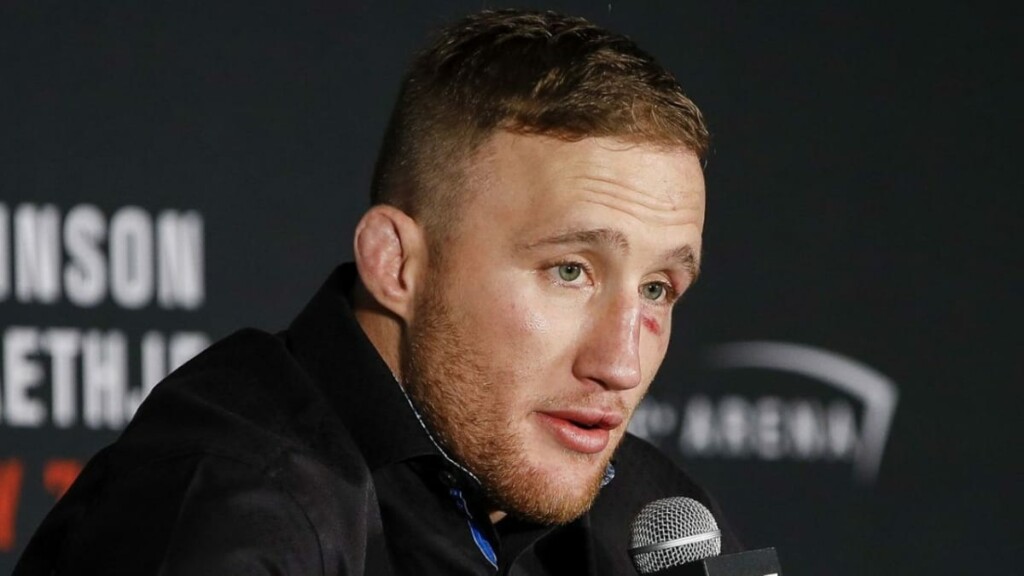 "The Highlight" is a very straight-up person and believes the fight is going to happen no matter what. Apparently, the New York rule does not even apply to Chandler. Justin is very focused on the fight and assures the fight will happen and there's nothing to worry about. "At the end of the day, that's private information, for one. Like, you don't even need to talk about that because Dana White is going to handle it," he said.
"He says the first one to take a step back is a timid soul, there's not one thing he could say that's going to affect the way that I approach this fight or the way that I approach. I will take a step backward. He can shove it up to his ass. When you're going to see a timid soul is when I start kicking him and he's going to start shooting for legs and trying to wrestle, and that would be his definition of a b*tch, 100 percent. And that's what we'll see. I think that's midway through the first round."
Also read: "I would love to tee off on Jake Paul," Michael Bisping wants to an end to the bad reputation of MMA fighters in boxing