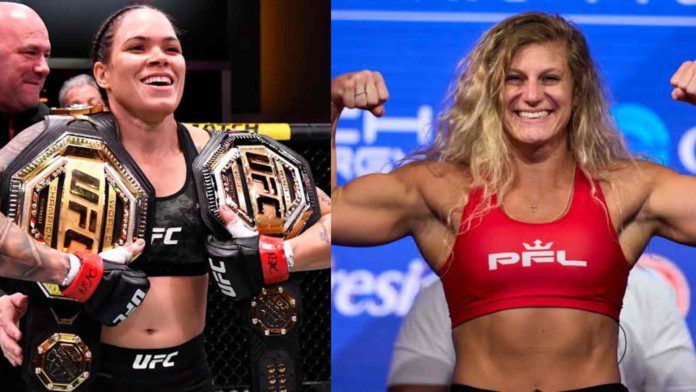 Kayla Harrison, The two-time Olympic gold medalist became a free agent after winning her second straight $1 million Professional Fighters League (PFL) tournament this past October, submitting Taylor Guardado at PFL 10 in the second round. It was her tenth finish so far, improving her record to 12-0, 11 of those wins coming under the PFL banner.
Harrison is currently the talk of the media, as she is currently being targeted by the biggest MMA promotions and even pro-wrestling promotions.
Harrison is the training partner of the UFC Women's Bantamweight champion, Amanda Nunes, who was unsurprisingly asked about the situation and where she thinks Harrison will go? Nunes answered in a very characteristic way. As Nunes stated, "Honestly, It's up to her, everybody knows about her whole career, I hope she makes the right decision."
Due to the supportive comments made by her training partner, Harrison replied with a very cheery message.
Love you @Amanda_Leoa and I'm always cheering for you cutie patootie. 🤍 https://t.co/ohr5cgYgY0

— Kayla Harrison (@KaylaH) December 9, 2021
"Love you and I'm always cheering for you cutie patootie"- Harrison tweeted. Where Harrison wants to go is still unclear, but the rumors and statements leave much to be expected.
"Come over here and fight the GOAT"- Dana White invites Kayla Harrison to prove herself against Amanda Nunes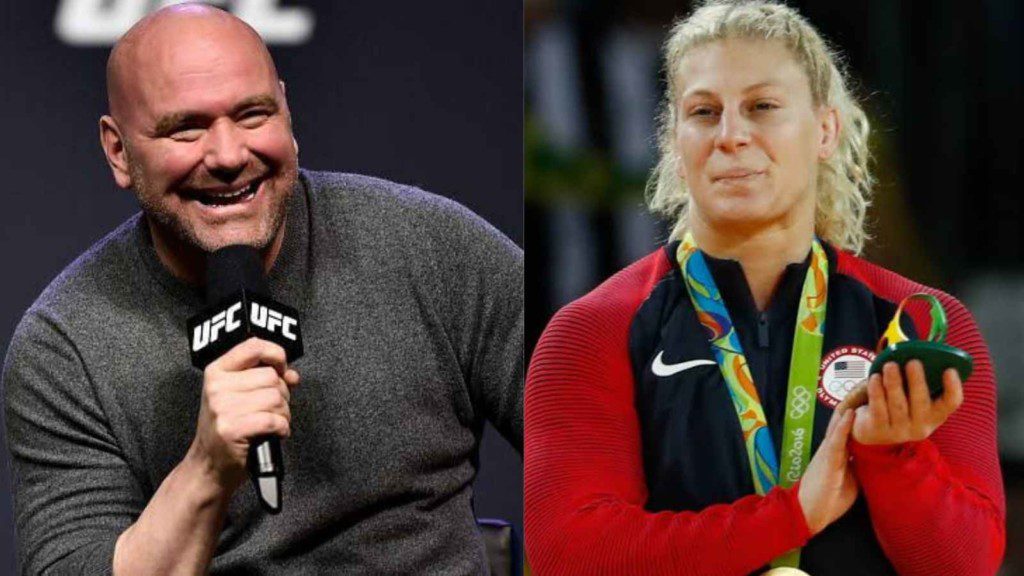 Harrison had previously gone on record saying that she wouldn't mind inking another deal to remain with PFL as long as the promotion makes a deal that provides her life-changing money. More recently, here manager Ali Abdelaziz confirmed that the judoka was talking with several companies, including WWE.
Of course, the two biggest fights for Harrison at the moment are against current UFC champ-champ Amanda Nunes and Bellator Featherweight champion, Cris Cyborg. Scott Coker and Co. Have also shown interest in signing the star Grappler, but now that UFC is in the mix he will have his work cut out for him trying to lure her in. Dana White also wants Kayla to prove herself in UFC against Nunes.
Dana White [President of the UFC] claimed, "The day (Nunes) says she doesn't want to defend that belt anymore, we probably let it go. It's there for her. And I'm interested in the whole Kayla Harrison thing. She thinks she's the best in the world. There's only one way to find out: come over here and fight the GOAT."
Where Kayla will go is still not decided but a heavy possibility seems to be pointing towards UFC.
Also Read- Amanda Nunes confirms her title defense against Julianna Pena will be her last outing at 135 lbs