The most promising prospect of the UFC, Khamzat Chimaev has been raising storm ever since his arrival. He is currently 4-0 inside the UFC octagon, and he is getting more dominant with each passing performance.
In his last fight against Li Jingliang, people expected that he would struggle little, but Khamzat literally picked Li in the air, carried him all across the octagon, and choked him unconscious right before Dana White's eyes, he has been calling out everybody since then, but now he has taken things up a notch.
He recently called out DC, Lesnar, and Georges St Pierre for a fight. DC was the only one to reply to his call out. Khamzat called out DC for a good old-fashioned wrestling match, he wrote, "(DC) Let's make a wrestling match brother what you think?"
DC took notice of it, and he replied with a couple of tweets, he wrote, "Wait what? (Khamzat) said he would wrestle me? In a wrestling match?"
"(Chimaev) In a real wrestling match? Are you crazy Khamzat? Love that you're confident but brother this is 10-0 DC!"
Here's how Khamzat Chimaev called out Georges St-Pierre and Brock Lesnar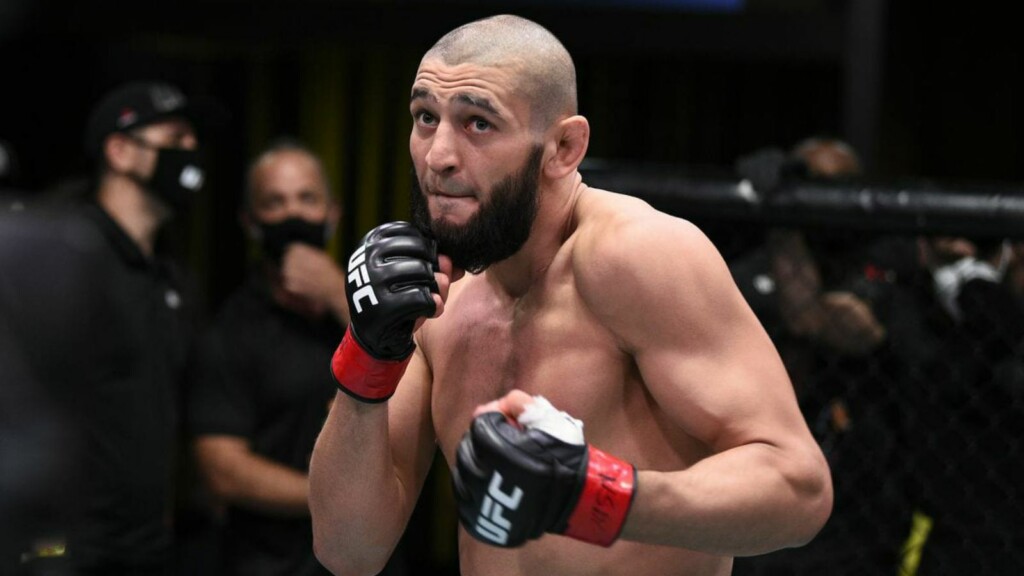 He also called out former UFC and WWE champion, Lesnar, he wrote, "(Brock Lesnar) Let's fight till one man leaves the cage." Brock hasn't replied to this yet, and it is highly unlikely that he will do so. Khamzat competes at welterweight and middleweight, and he called out a heavyweight, but we can't underestimate Khamzat, because we saw what he did in a wrestling match against Jack Hermansson.
He literally tossed him over, and won conveniently. Then, Khamzat called out GSP, he wrote, "New King of UFC vs a Legend. What you think? (Georges St Pierre)"
Also read – WATCH! Crazy super fan jumps inside the cage as Khamzat Chimaev defeats #6 middleweight in freestyle wrestling