If Khamzat Chimaev did not already have all the skills to demolish his opponents in the octagon, the "Borz" is looking forward to training Muay Thai in Thailand.
The Swedish MMA fighter, Khamzat Chimaev has flown all the way to the country of Thailand to up his arsenal. The fighter is training Muay Thai in one of the most reputed gyms in the world. Chimaev has decided to train at Tiger Muay Thai in Thailand. The gym's official Twitter account tweeted on the fighter joining hands with them.
"Tiger Muay Thai welcomes @KChimaev to camp! Currently ranked no.11 in the UFC welterweight division, Khamzat is coming off a round 1 finish over Li Jingliang last October, and is putting in work here at Tiger Muay Thai to be ready for his next fight call up" wrote the page on their Twitter account.
Khamzat is currently 10-0-0 in his career and is coming off a stunning win against Li Jing Liang. The fighter has a total of four fights in the promotion and is already a favorite to contest against top-level title contenders. The special thing about Khamzat's record is that he has managed to finish all of his opponents. The fighter has agreed to fight Gilbert Burns on personal terms and is waiting for the official booking.
Related Articles "It's my belt"- Khamzat Chimaev sends a warning "Nice Guys", ask Dana White for a fight
Daniel Cormier touts Gilbert Burns as Khamzat Chimaev's hardest test, believes 'Borz' will fight for the title if he wins
Khamzat Chimaev will join a list of elite UFC fighters at Tiger Muay Thai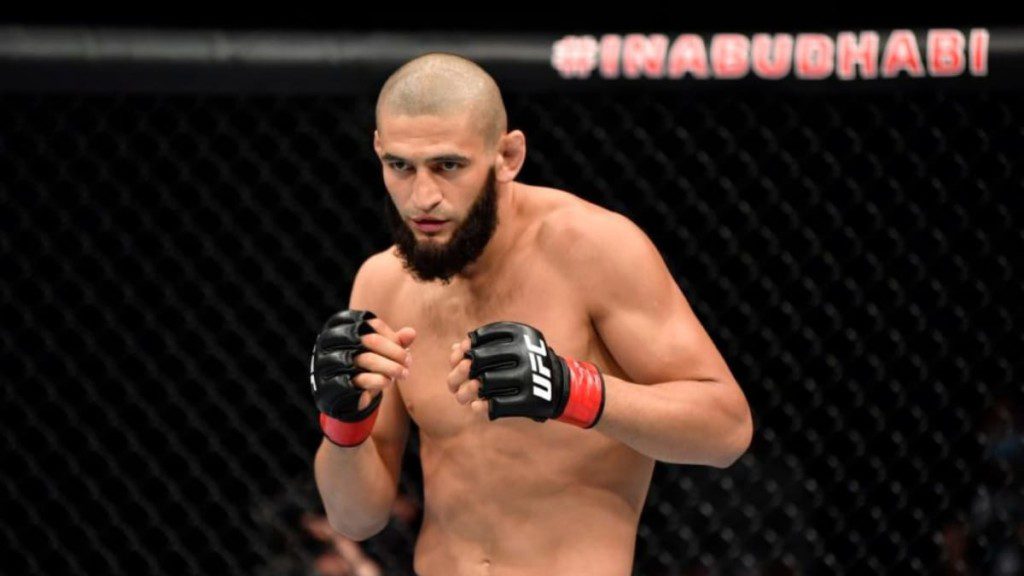 The Tiger Muay Thai gym in Thailand is an elite gym that has a home to a long list of UFC legends. Some of the names are Valentina Shevchenko, Alexander Volkanovski, Israel Adesanya, and Georges St Pierre. Khamzat adds his name to the list. There is also a list of fighters that are currently training in that gym who Chimaev will have to train with.
Petr Yan, Rafael Fiziev, Marlon Moraes, Yaroslav Amosav, Damir Ismagulov, Chingiz Allazov, Roman Kryklia, are just a few names that the Tiger Muay Thai is hosting. As the world knows, Gilbert Burns is an all-around fighter and is levels above the completion Chimaev has faced till now in his career.
Burns is coming off a win against Stephen Thompson at UFC 264 and is very eager to face someone with the hype of Chimaev. The Brazilian wishes to take on Chimaev in the main event fight in his home country, Brazil. Khamzat Chimaev has also given his Okay to that. UFC is yet to make an official announcement on when the two will fight.
Also read "We can share a drink," Fernand Lopez invites Francis Ngannou to settle their dispute at UFC 270