UFC Legend and former Light Heavyweight Champion Lyoto Machida are known for his karate style and swift striking. However, what most fight fans do remember about him is a transgressive detail of his lifestyle. The UFC legend drinks Urine, of all things, as it can benefit health.
Machida had an interview with Ariel Helwani, where Helwani questioned Machida about his transgressive lifestyle. Machida said, "The reason why is because it actually is a health reason. And what happens is when you eat and all the food that you eat and you digest, not all of it comes out, but when you drink urine in the morning, it helps flush your system out. So, it basically cleans your system every day when you drink your urine."
Lyoto Machida may have benefitted from drinking urine. He was the Light Heavyweight Champion of the UFC. He defeated many legendary fighters in his career, such as Randy Couture, Vitor Belfort, Rashad Evans and Chael Sonnen. Indeed, it has benefitted him in some way.
Despite Machida's success, seeking expert opinions before following Machida's lifestyle is essential. He recently fought in Bellator, where he lost his last four fights. He last fought in May 2022, losing the bout to Fabian Edwards. He has not retired, but it appears his days as a fighter are coming to an end.
Related: A Kazakh invasion! Belal Muhammad's comments get raided by Shavkat Rakhmonov fans after Dana White announcement
Lyoto Machida ended the career of Chael Sonnen and Randy Couture in similar ways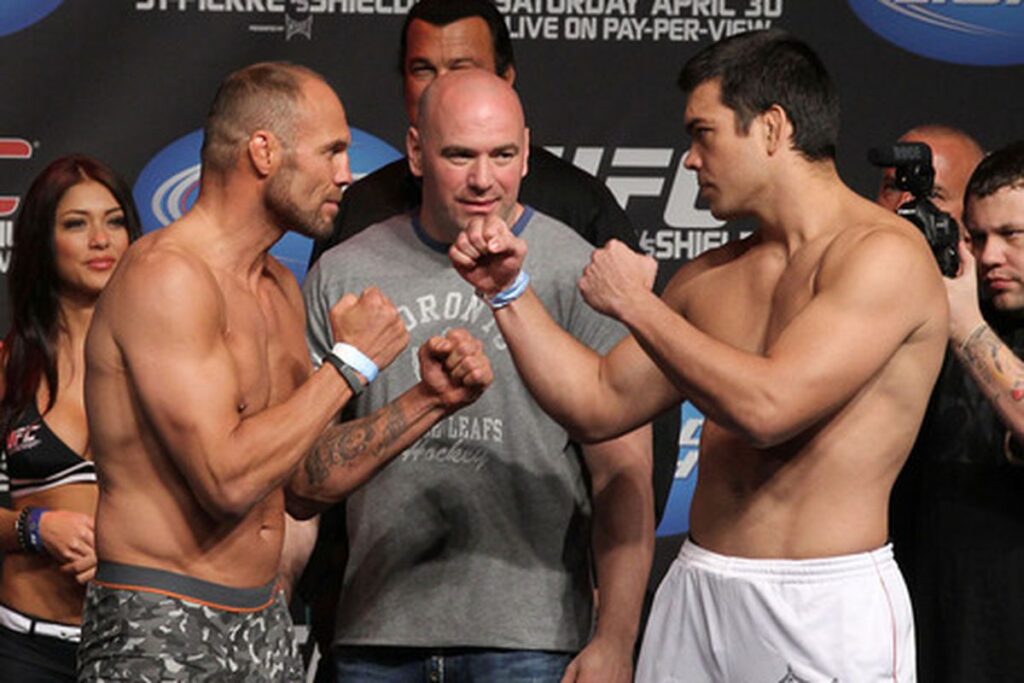 Randy Couture and Chael Sonnen were long-time teammates who often trained together. Both of them had a background in Wrestling and utilised wrestling with forging a great MMA career. Lyoto Machida faced them both in his career and similarly finished them both.
That time Lyoto Machida KO'd Randy Couture with a goddamn flying front kick pic.twitter.com/YJxnaSHXaD

— BRAWL UNIVERSE 🌐 (@BrawlUniverse) February 14, 2023
Jun14.2019

Lyoto Machida puts an end to the career of Chael Sonnen,

when he finishes him with a flying knee pic.twitter.com/TBMDVhdU2C

— MMA History Today (@MMAHistoryToday) June 15, 2022
Machida finished Couture with a front kick to knock out the former UFC Champion, and after the fight, Couture retired. It happened in 2011, and 8 years later, Chael Sonnen wanted revenge and fought Machida at Bellator 222. Machida similarly finished Sonnen as well. This time it was a flying knee kick to get the stoppage victory. Sonnen also retired after the fight.
Machida similarly finishing teammates Sonnen and Couture and sending them both to retirement is one of the rare instances in the beautiful sport of MMA.
In Case You Missed It
"He's white" – Title shot-snubbed Belal Muhammad's 'racist' tweet inflames Colby Covington
"Shooters gonna shoot," MMA fighter asks Liv Morgan out on date after knockout victory