Henry Cejudo is taking his return to mixed martial arts very seriously this time. The former UFC double champ is being mentored by legendary boxer Mike Tyson in the gym.
Recently "Triple C" Henry Cejudo officially announced that he will be returning to professional fighting again. The fighter also enrolled himself in the USADA testing pool on Monday. Earlier today, Cejudo posted a clip of him training in the gym with a very special person. Cejudo was hitting the pads as he was being watched by the legendary boxer, Mike Tyson. It must be a real privilege to have Tyson give undivided attention as one practices his striking.
"Under the watchful eye of Uncle Mike, I can't miss," wrote Cejudo as he posted the clip on Twitter. Cejudo also used the hashtag #thecountdownbegins. Cejudo and Tyson are good friends as the MMA champion co-hosted the podcast, "Hotboxin' with Mike Tyson" for a few episodes.
Cejudo retired from professional fighting after defending his belt against Dominick Cruz at UFC 249. The fighter has not fought since 2020 and has teased a return to the UFC to acquire another belt. The fighter is already a former two-division champion, having defended his belts in the flyweight and bantamweight divisions.
Related "I will prove you wrong" Henry Cejudo claps back at Michael Bisping for saying he can't hang with Alexander Volkanovski
Henry Cejudo wants Alexander Volkanovski on his return to the octagon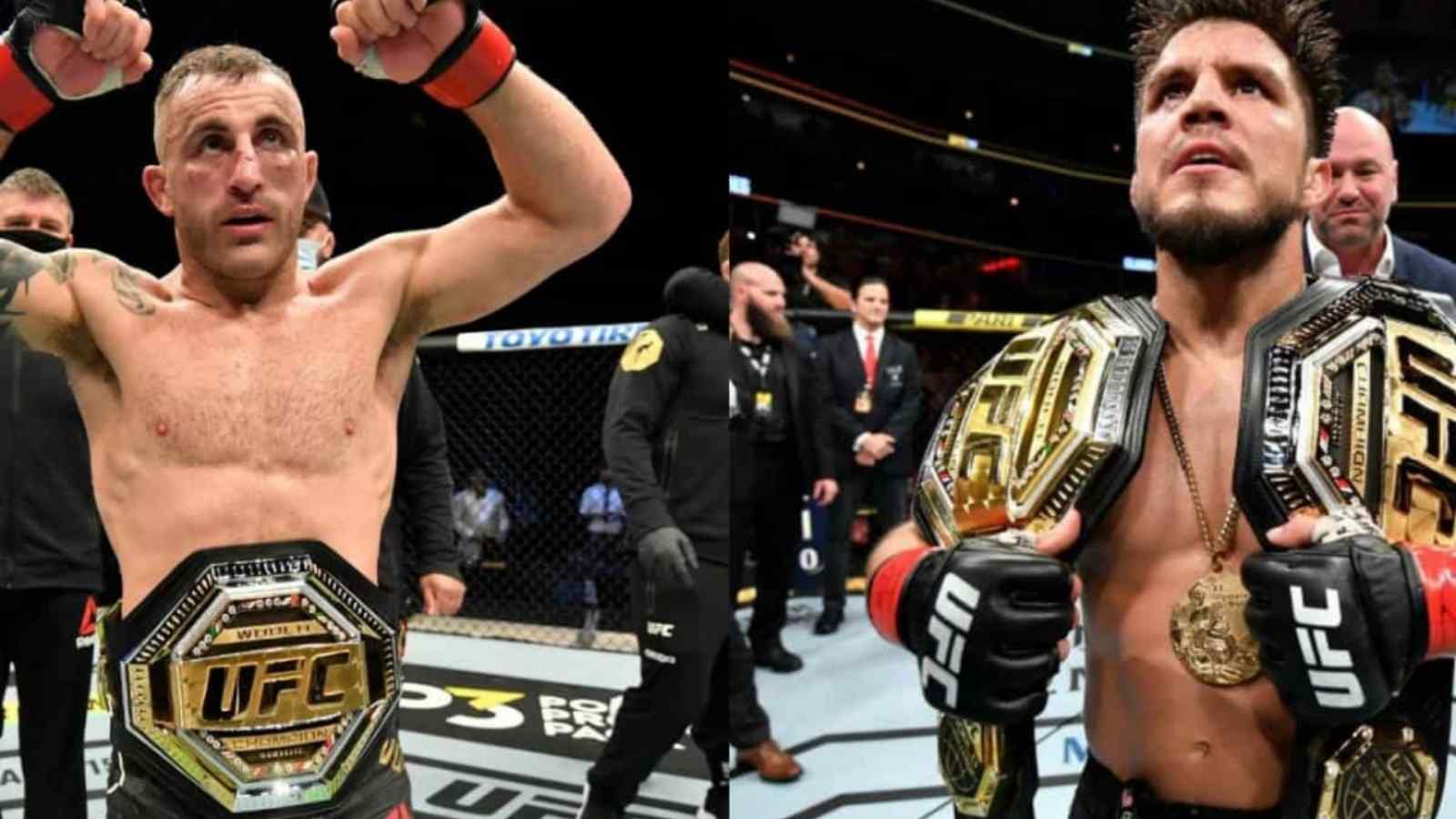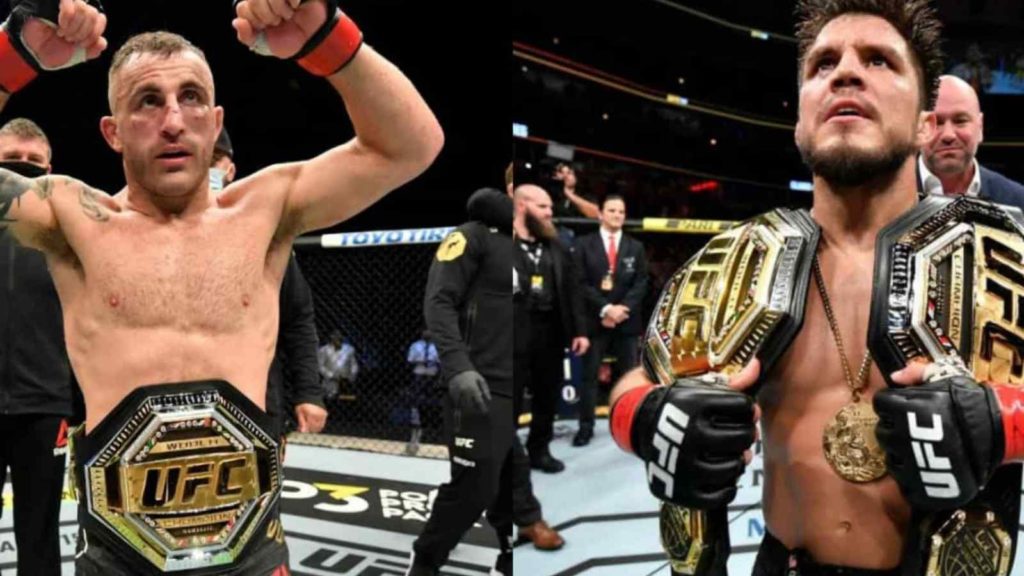 Henry is determined to become the first fighter to capture belts from three different weight classes in the UFC. Cejudo is already one of the most decorated fighters with his Olympic gold medal, UFC bantamweight, and UFC flyweight belt. He has a record of 16-2-0 in his professional carer.
Cejudo has been calling out Alexander Volkanovski for the past few months. Leading up to Volkanovski's third title defense against The Korean Zombie, Cejudo offered to challenge him. However, the reigning featherweight champion said he wanted Cejudo to first prove himself in the octagon before he could get a shot at the title.
Which division do you think Cejudo should return to be successful again?
Also read "Play with UFC champions"- Ali Abdelaziz reveals which fighter could outshine Kamaru Usman and Khabib Nurmagomedov in a cage