Ali Abdelaziz weighs in on Charles Oliveira's plan to beat Khabib Nurmagomedov's trainee, Islam Makhachev, in order to entice him out of retirement.
Islam Makhachev has been yearning for a title battle, which would feature previous champion Oliveira for the empty position, and while the "Do Bronx" wasn't initially keen in fighting for his title again, he has since changed his mind. It appears that Khabib was a significant reason for him to reconsider his decision.
He's now on board after hearing Khabib Nurmagomedov's bold prediction that Makhachev would fight in Brazil and submit him in front of his own people. The Brazilian, who was stripped of his title after failing to make weight against Justin Gaethje at UFC 274, had been eyeing a huge payday with former dual UFC champion Conor McGregor, but is willing to postpone that if Makhachev agrees to his terms.
Read: "Give this guy easy money", Ali Abdelaziz uninterested in Conor McGregor vs Kamaru Usman
"Going to make this look easy", Ali Abdelaziz believes Islam Makhachev will easily overcome Charles Oliveira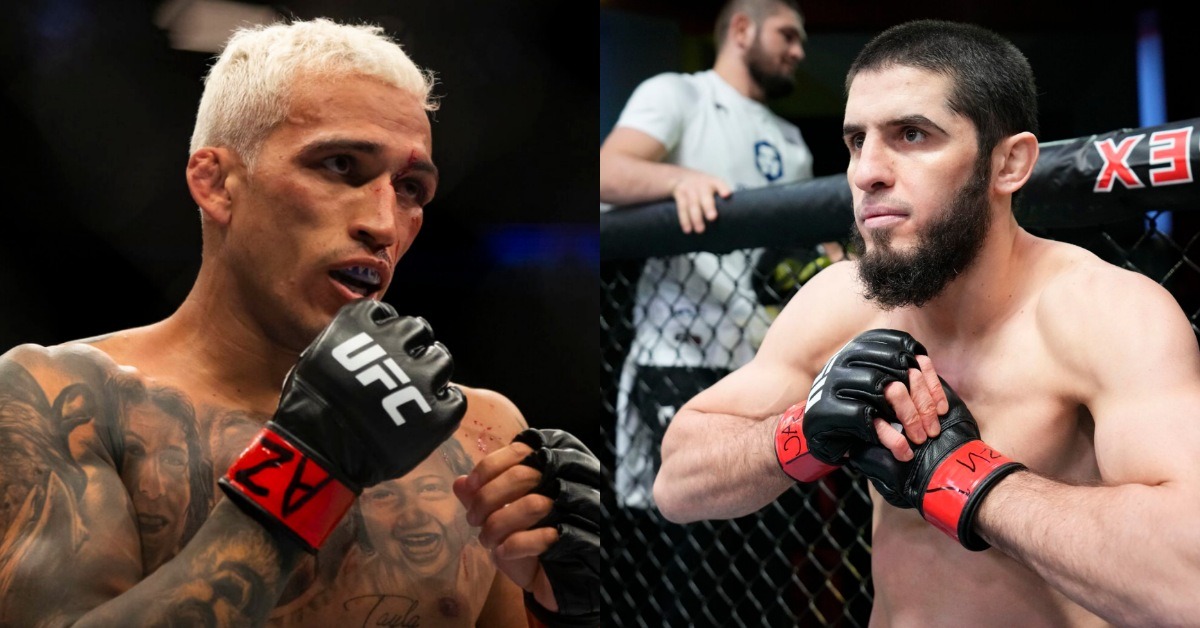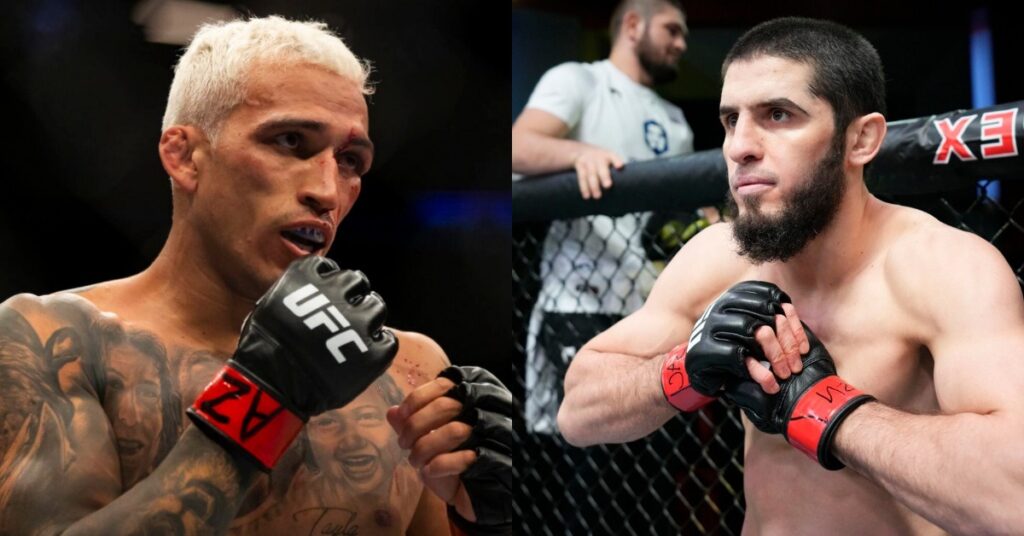 Recently, No. 4 ranked UFC middleweight fighter, Derek Brunson shared his thought on a possible butterfly effect if Charles Oliveira v. Islam Makhachev were to happen. He tweets, "Wouldn't it be something if Charles Oliveira beats Islam Makhachev. Now Khabib comes back. Giving us Khabib Nurmagomedov vs Charles Oliveira." Derek Brunson is thus assuming that if Charles were to win over Islam, there is the possibility that Khabib would return to the octagon in order to avenge Islam's loss.
Wouldn't it be something if Charles Oliveira beats Islam Makhachev. Now Khabib comes back. Giving us Khabib Nurmagomedov vs Charles Oliveira 🔥

— Derek Brunson (@DerekBrunson) July 5, 2022
Ali Abdeaziz, who represents both Khabib Nurmagomedov and Islam Makhachev, however doesn't side with the same outlook that Derek shares. He explains how he believes that Islam is going to make the fight look easy. that Sharing Derek'stweet, Ali says with confidence, "It's not happening islam going to make this look easy if they fight no disrespect to Oliveira but this is my opinion Abu Dhabi Brazil America same result."
Ali Abdeaziz, who represents both Khabib Nurmagomedov and Islam Makhachev, does not agree to Derek's point of view. Ali explains why he feels Islam will make the fight appear easy. Sharing Derek's Tweet, he says, It's not happening islam going to make this look easy if they fight no disrespect to Oliveira but this is my opinion Abu Dhabi Brazil America same result."
However, it appears that Charles has a different opinion from Ali Abdelaziz, about who will win in that match-up. Oliveira says in an interview with Ag. Fight, "Look, I won't say I'm going to submit or knock him out, but I'll beat him. Listen to this: I will beat Islam Makhachev. The division's problem is called Charles Oliveira. That's the division's problem. It doesn't matter what they say. If they really want it, I want it, too."
Also Read: "He's gonna have a big problem," Ali Abdelaziz criticizes Charles Oliveira yet again, latter's fans respond viciously
Also Read: "Tony want attention"- Ali Abdelaziz brutally trolls Tony Ferguson for his relentless pursuit of a Khabib Nurmagomedov