UFC recently held their final weigh-ins before the main fight card this Saturday. Both Aljamain Sterling and his opponent TJ Dillashaw made weight. After the event, UFC Bantamweight champion Aljamain Sterling did an interview with BT Sports talking about his weight cut and his time in Abu Dhabi.
He said: "I'm 33 now man, there's only so many times I can keep doing this at 135 so just taking it all in and document everything, having fun, and enjoying the moments." Sterling mentioned that he has noticed that he tends to slow down during the final moments of the fight which might have been related to his weight-cutting.
"I do seem to slow down just a little bit in the later rounds. Maybe it has something to do with how much weight I'm cutting the final day before stepping on the scale. I'm pretty lean, I already walk around at super low body fat percentage so, to get down to 135 is not easy," said Sterling.
When asked about fighting at 145 lbs in the future, Aljamain Sterling responded by revealing it is something that he needs to think about with his team. According to the fighter, it will be easier for him if he fights at 145 without the need to cut much weight.
He said: "It's just something that kicked down to the road a little bit later to really sit down and think about. Maybe get some analysis done with the PI team and maybe my best days are still ahead of me and maybe it will be a little more fun not having to cut down like this." talking to BT Sports.
Sterling has always been interested in moving up and fighting Alexander Volkanovski for the featherweight title. The fighter has tweeted in the past how he thinks he can beat the Aussie with ease. However, before all that he will have to defend his belt against TJ Dillashaw.
Read More: "Aljo is cursed" – Twitter erupts as Aljamain Sterling poses with "Top G" Andrew Tate ahead of UFC 280 in Abu Dhabi
TJ Dillashaw fires back at Aljamain Sterling's accusations before UFC 280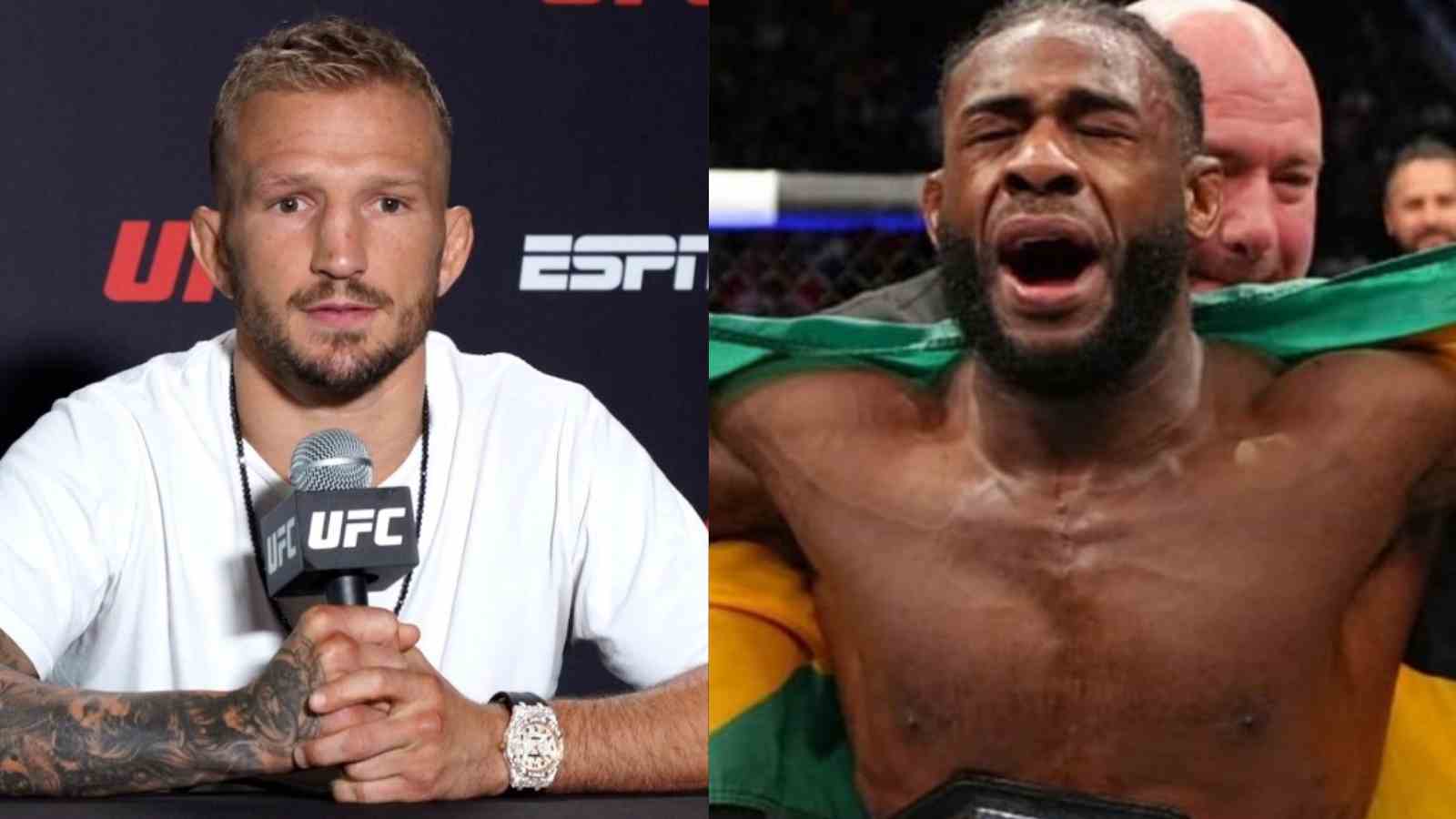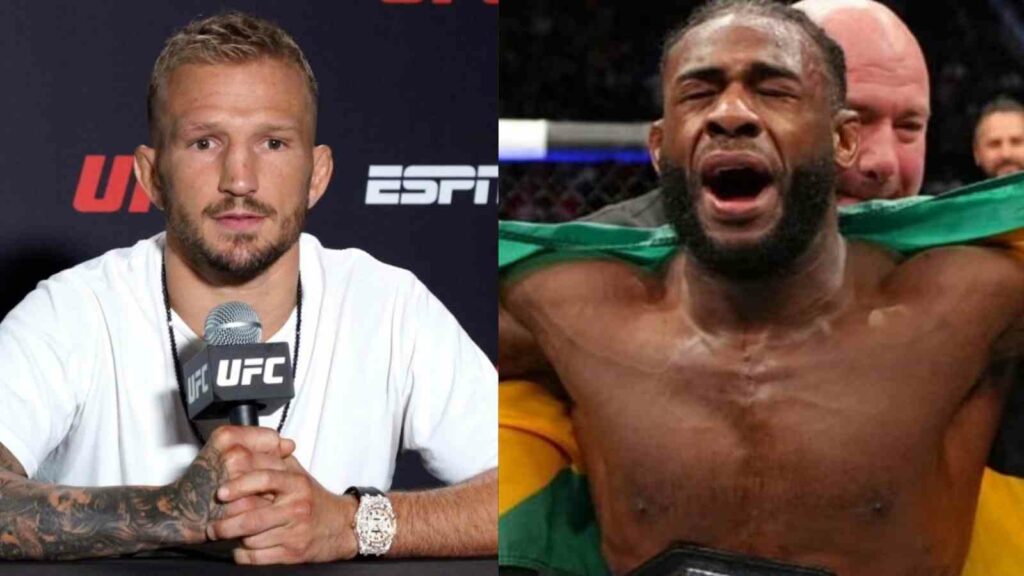 Aljamain Sterling and TJ Dillashaw will fight each other for the bantamweight championship this Saturday and the champ is already trying to gain a mental advantage over his opponent. Sterling is convinced that Dillashaw is a cheater and will find more creative ways to cheat and win the upcoming fight. During the pre-fight press conference, Dillashaw finally broke his silence and went on a brutal rant. 
"Look, I've come to terms with it," Dillashaw said. "It's time now. You're gonna get your a** whopped by a cheater, motherf**cker. How do you feel about that? If he's so worried about it, he can come to test me himself. He can test these n**s in his mouth. This DJ Jazzy Jeff-looking motherf**ker is gonna be down there saying like, 'Test, test 1-2. Is this working?' He's gonna be a rapper supposedly. He's already been a failed actor. Now he's gonna be a failed rapper."
Also Read: "She knew I would not be good" – How TJ Dillashaw's wife stopped him from becoming a physician's assistant
This verbal exchange got the fans super excited about the fight and it seems like the fighters are going to give their best. Nevertheless, it will only add up to the amazing fight card that fans are expecting UFC 280 to be.
Also Read: What is the beef between TJ Dillashaw and Urijah Faber?