Michael Bisping talks about Stipe Miocic! Jon Jones' fans don't have to wait much longer from now for his return to the octagon, the former UFC light-heavyweight champion with most title defenses in the UFC light-heavyweight history left the division with his last title defense being against Dominick Reyes back in February 2020. Since then, the light-heavyweight crown has been passed on to the hands of 3 UFC fighters within a span of just 2 and a half years.
Jones left the 205 lbs division to commit to a new division i.e. the heavyweight for which Jones has been training since 2020, now Jones is waiting for the right opponent, a victory against whom will make Jones either the rightful contender for the next title shot or the new heavyweight champion.
In between all of these conversations going throughout the time, Jones faced many ups and downs in life outside the octagon. This included being a UFC Hall of Famer for his fight against Alexander Gustafsson back in 2013, and being convicted of domestic violence.
Related – "He still never lost"- Sean O'Malley talks about Jones doing drugs before his fights to have an in-built excuse
"Harder fight than Francis Ngannou"- Bisping ranks Stipe Miocic fight harder than Francis Ngannou for Jon Jones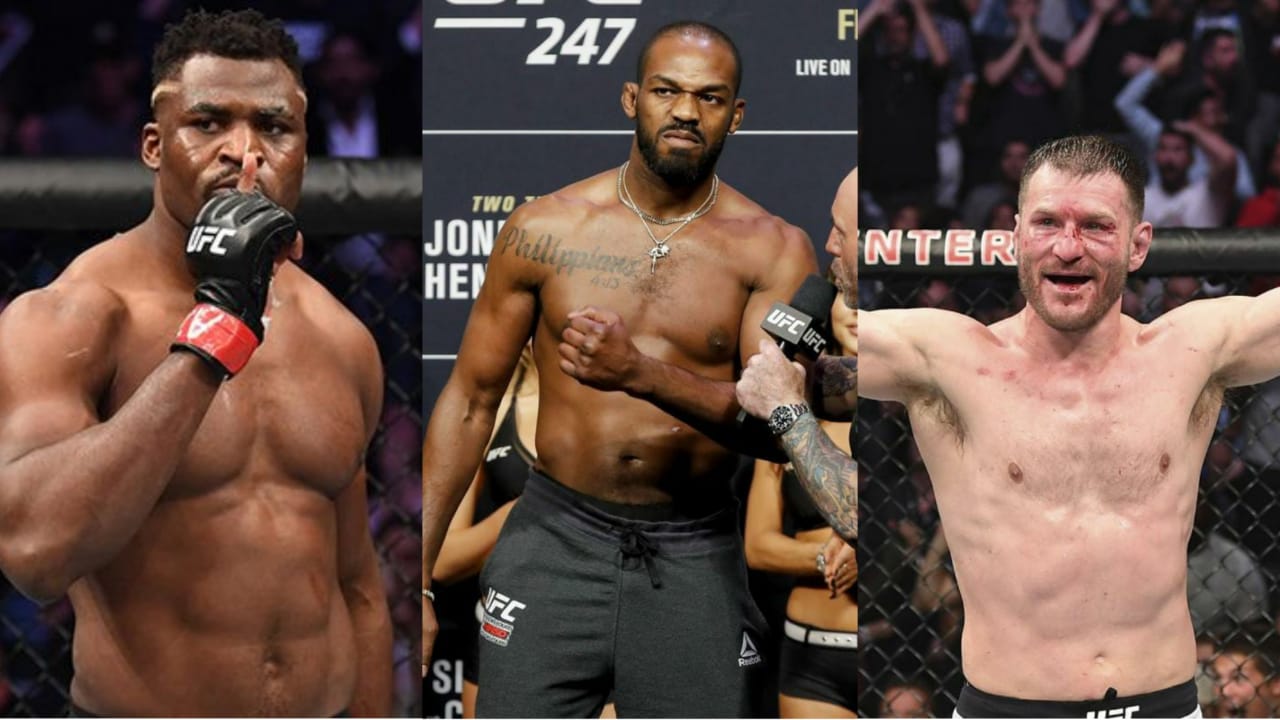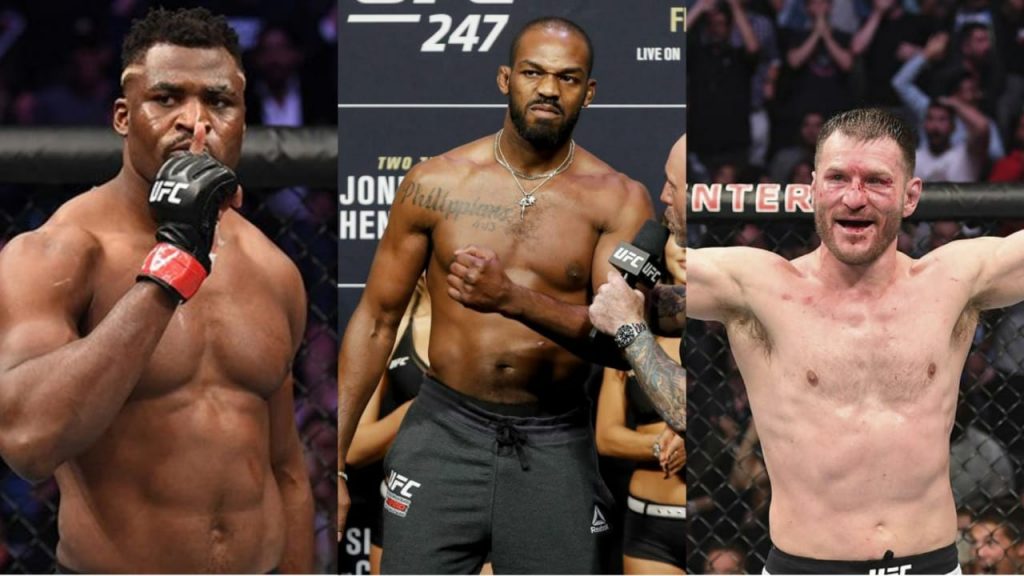 Now Jones is solely dedicated to his return and he hoping to put all of this behind him, UFC president, Dana White confirmed that he'll return sooner than expected, and they're just waiting for Francis Ngannou or Stipe Miocic to accept a fight against him.
Fans were really excited by this news, and considering Ngannou's rehab after his knee surgery, Stipe looks like the most probably opponent for Jones. Many expect Jon to just run through Miocic, but Michael Bisping begs to differ. Talking about this in his recent YouTube video, he said, "If he fights Stipe Miocic, there's a reality that Stipe Miocic beats him."
Bisping added, "Let's be honest. Stipe is the greatest heavyweight of all time. The most successful defenses, the most knockouts, knocked out Fabrício Werdum going backwards, stopped with body shots, and he beat Francis Ngannou as well. Some of the performances have been incredible. The man is a legend in his own right. So I think in a weird way, in terms of skill set and stylistically, Stipe Miocic could possibly be a harder fight than Francis Ngannou."
Also read – "He is ready to go," Dana White confirms Jon Jones' return, says waiting for the right opponent
Also read – "You'll never find me under the cage"- Israel Adesanya takes shots at Jon Jones for failing drug tests