Bryce Mitchell is a very talented martial artist and technical combatant, regardless of his personality or fighting style. Mitchell is an accomplished wrestler who has been doing so for the majority of his life. He was a state champion wrestler in Arkansas in high school and a very good one at that. His first eight professional MMA fights were all won via submission.
Rear naked chokes, armbars, and triangle submissions were used to claim these victories. Mitchell is a fantastic wrestler on defense and is extremely difficult to knock down. To avoid being put in bad grappling or striking positions, his positioning is solid and his timing is precise.
His eccentric political beliefs have made him well-known. He expressed his displeasure with the Russian-Ukraine conflict during the UFC 272 pre-fight media day, he stated, "My first thought is, I'm not going nowhere to fight none of these wars for these politicians. I'm staying at home and when the war comes to Arkansas, I will dig my boots in the ground and I will die for everything I love and I will not retreat."
Related:- "Prices will never go back to normal"- Bryce Mitchell nukes Joe Biden's administration as prices soar
American President Joe Biden Falls off Bike, Bryce Mitchell comments on the incident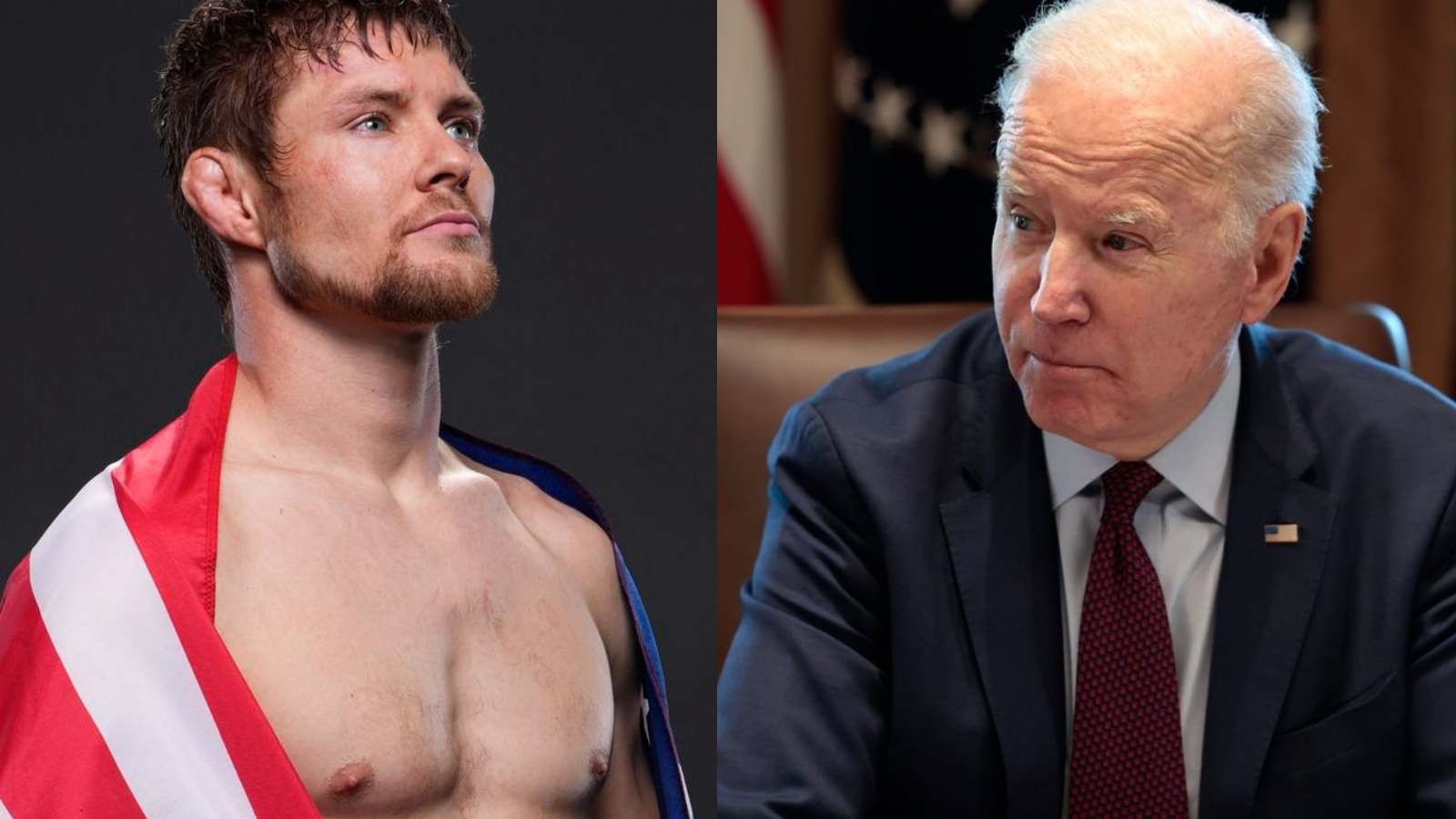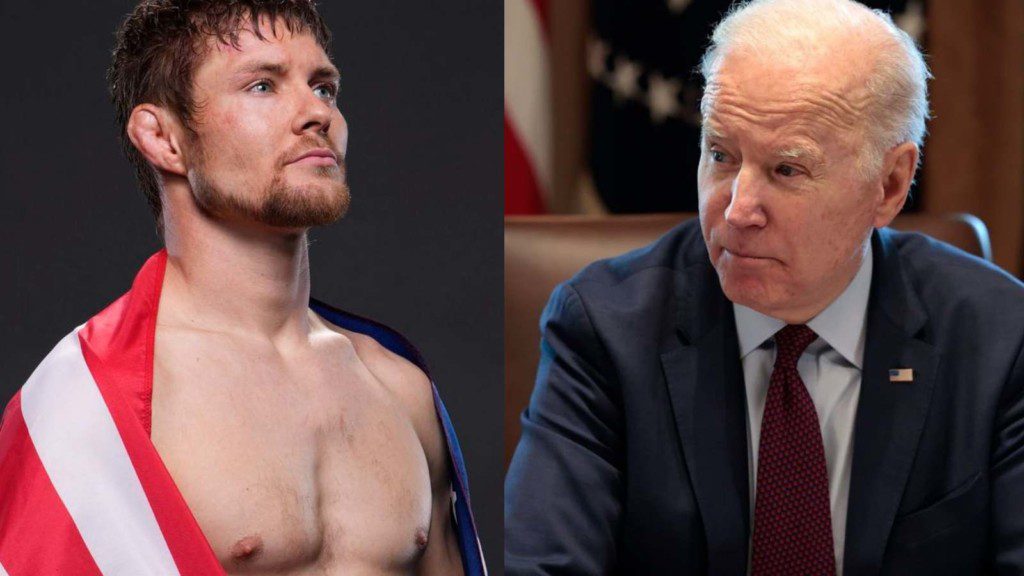 The footage of United States Vice President Joe Biden falling off his bike has gone viral. The incident occurred on a Delaware beach. He can be seen stopping his bike at a crosswalk to considerable applause, then falling down while the bike is still stopped. His shoes appear to have become tangled in the spokes of the bicycle, causing him to lose his balance.
Bryce saw this as an opportunity to comment on the president who has tendencies of dementia, he took to Twitter and stated, "i been cage fitin over 10 years and i got way more brain cells than our president. hell i can even ride a bike. and i dont sniff kids. he makes me proud of myself"
This is not the first time the fighter has publicly taken shots at Biden, Mitchell accused the US president, as well as Biden's family and political supporters, of profiting from the Russian-Ukraine conflict.
He stated, "I don't exactly know what their agenda is with the whole war on Russia, but I do know that all that money that's going to the Biden family through Hunter Biden… He's doesn't have the merit for that position he's got over there. They've used our tax dollars to bribe him a job. If you and me did what Nancy Pelosi did and got millions in stocks, we'd go to prison for insider trading but she does it and she's filthy rich."
Also read:- "Belt is comin to Arkansas"- Bryce Mitchell stakes his claim for the title following UFC 272 triumph
Also read:- "Taxing us to death"- Bryce Mitchell hurls accusations of profiteering at the families of the likes of Joe Biden