In the very first incident of its kind in a long time, Charles Oliveira was stripped from his lightweight title after he missed weight by a margin of 280 grams or 0.5 lbs in the lead up to his bout against Justin Gaethje at UFC 274. The current situation will result in a vacant title right at the moment the fight between Justin Gaethje and Charles Oliveira commences. If Justin wins we have a new Lightweight Champion, but a victory for Charles would mean nothing and he would get to fight for the vacant title at a later date in the future.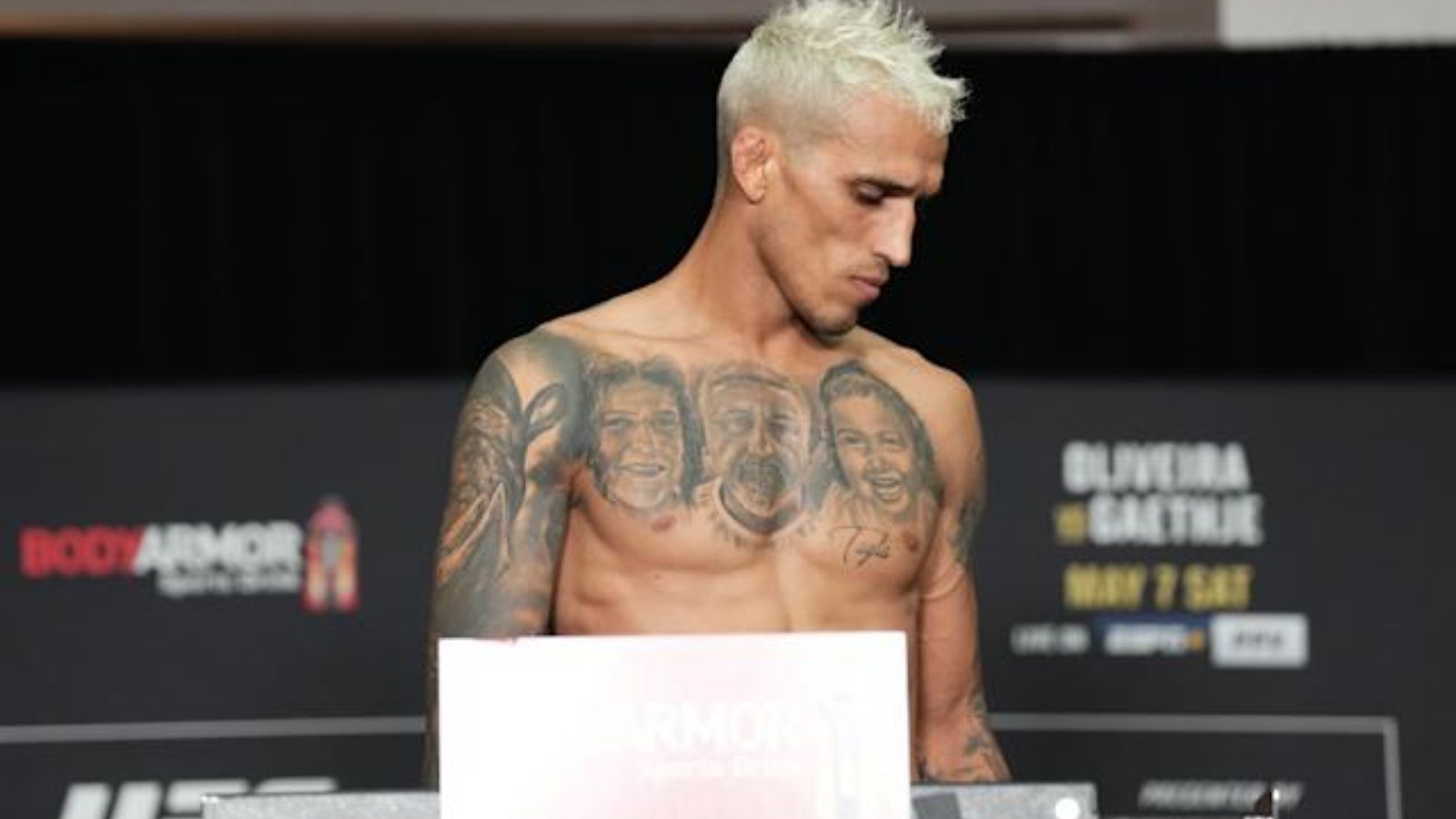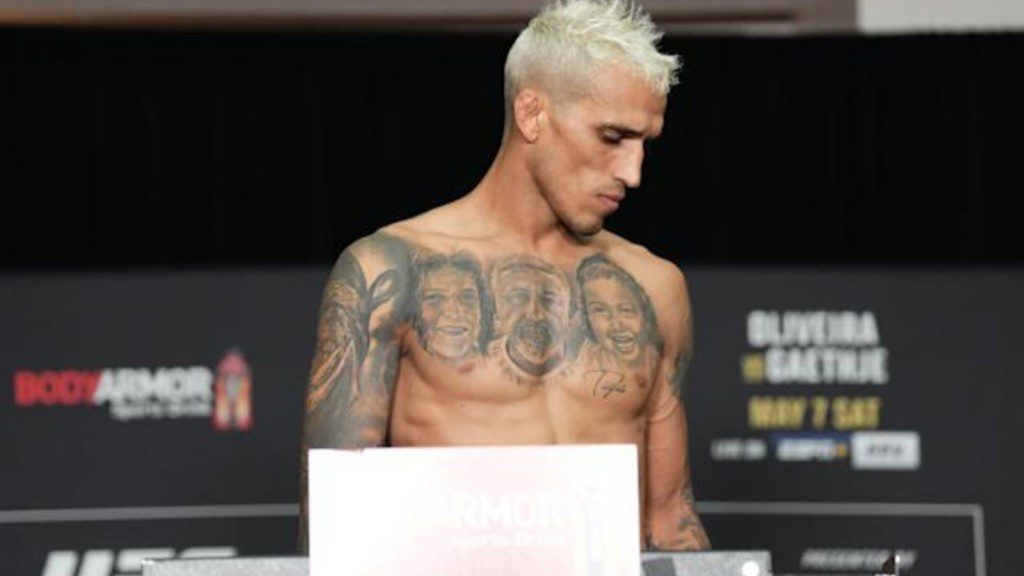 A day before weighing in Charles had made it clear that he had made the championship weight via Twitter with his coach confirming the same. However many fighters including Charles believe there was larger mismanagement from the commission or the organization's side at play during the weigh-ins.
In an interview with Megan Olivi immediately after stepping on the scales and missing weight Charles conveys his feelings. He (Charles' translator) said, "The Champion has a name and his name is Charles Oliveira and the story is that I made weight on the UFC scale on Thursday night" The initial statement shows that "Do Bronx" believes a small technicality doesn't strip him of what he's earned and the only way that changes is if someone defeats him. He clarified that he had made the championship weight on the day prior to the official weigh ins
Related: UFC 274: Charles Oliveira has been stripped of his lightweight title as he misses the weight by half a pound
"The Most Sacred Thing In My Life" Charles Oliveira swears on his daughter that he made weight the day prior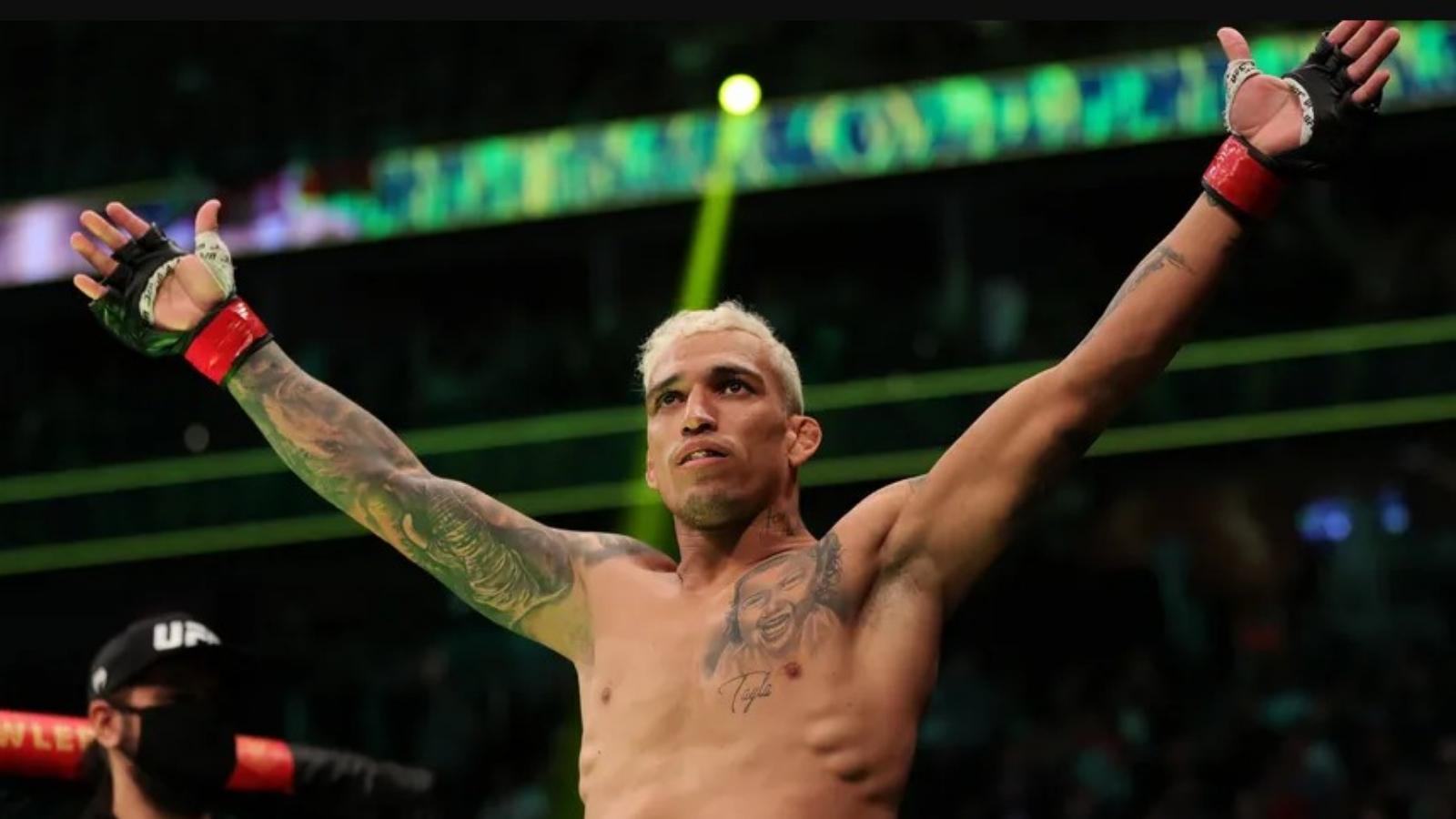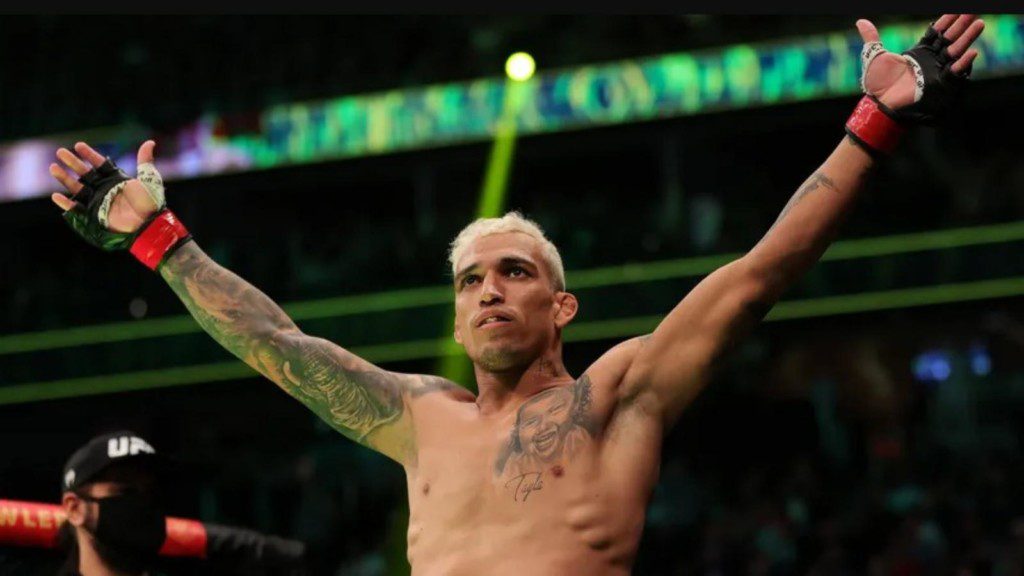 He continued, "I went up to the room, did not consume anything no water, no food not anything" implying he followed his standard procedure as he had to make weight the following day. Charles swore on his daughter, who he describes as "The most sacred thing in my life" that after he went to bed and woke up the following day, the UFC scale showed him to be a pound over. "I don't understand what happen, we work, we're professionals and I didn't do anything wrong", said the Champ who said the whole ordeal "didn't make sense" to him.
Charles then shared how other fighters who were talking about the same 200-300 gram weight differential in their own efforts to meet weight limits, "it was exactly the difference in the scale we could say" said the Champ in response to Olivi's questions going back to his initial quote "The champion has a name and his name is Charles Oliveira". Fans also pointed out an unusual number of fighters weighing in 0.5 lbs above their weight classes, which however is permissible in their case as it wasn't a title bout.
Fellow Brazilian women's strawweight Ariane "Sorriso" Carnelossi shared Oliveira's belief that the scales had been faulty and expressed the same via Twitter
Also Read: "Dreams are shattered"- Pros react to rumors of faulty scale as the reason for Charles Oliveira being stripped of his title