Charles Oliveira, despite losing to Islam Makhachev at UFC 280, remains a fan favourite. As he vowed to, himself, he will undoubtedly be back to challenge for the title in a short while.
Being a fan favourite, MMA fans would have expected him, or better still, loved it if he fought in his own backyard, in Rio De Janeiro, Brazil. An exciting fighter like Charles Oliveira, with a mean choke in his pocket and dynamite in his hands, would no doubt have enthralled the masses that are famous for treating its heroes like demigods.
In a speculative post that came out yesterday, it was reported that the UFC was trying to book Oliveira against lightweight up-and-comer Rafael Fiziev. However, he has himself tweeted that this is not the case. His tweet read, "Not gonna happen. I need a break. Thank you guys!"
If anyone, it is Charles Oliveira who deserves a rest. A quick look at his glittering resume serves to make the case for it. Since 2021, he has fought the likes of Michael Chandler, Dustin Poirier, Justin Gaethje, and most recently, the lightweight champion, Islam Makhachev. Additionally, each of the aforementioned fights were complete barnstormers, to say the least.
Related- WATCH: Unseen footage shows Charles Oliveira breaking down into tears after brutal loss to Islam Makhachev at UFC 280
Fans berate Charles Oliveira on Twitter for choosing to skip UFC 283 in Brazil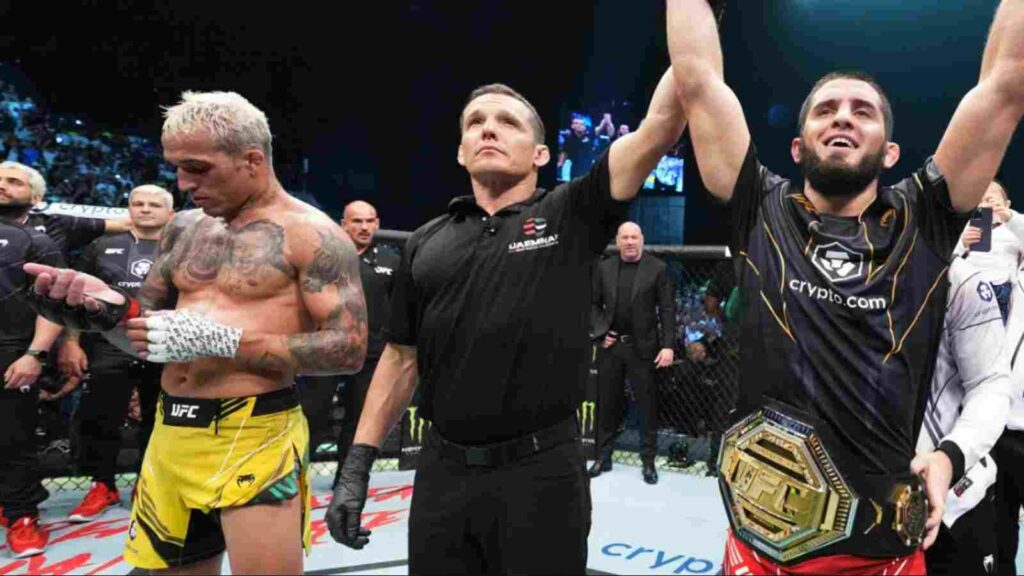 With his announcement, fans seemed to be angry about him missing the chance to showcase his high calibre in front of his home crowd, and this could be seen in the vehement comments left by fans under his tweet. However, it must also be added that there were a rare few comments that showed support for the ex-lightweight champion. Some of the tweets that capture both sentiments are mentioned below.
Also Read- Dustin Poirier reacts to Islam Makhachev becoming champion at UFC 280 and says he is "highest level" of mixed martial artist
Whatever the case, Charles Oliveira will surely be back to enthrall fans even more than he has till now. Regardless of when he decides to do so, fans will surely be in for a treat!
Also Read- "Israel is going to fight" – Michael Bisping believes a fearless Alex Pereira will force Israel Adesanya to come out of his defensive fighting…