The rivalry between Colby Covington and Belal Muhammad for the race to get the welterweight title shot has been around for some time. After Leon Edwards defeated Kamaru Usman in the rematch, it was time for other top contenders to fight for the spot. Covington got a lot of push from UFC and Dana White to fill that position however, this upset Muhammad who accused UFC for favoritism.
Covington hit back at Muhammad by calling him racist for commenting on his remarks on the fighter getting racial advantage. According to 'The Chaos' it was disgusting and very unprofessional. 
He said: "Belal is racist. He said that I got my title shot because the color of my skin is white. The fact that he had that hate in his heart,  that's just shows how he feels. He's racist. You can't just say that someone deserves something on the basis of their color of the skin. That's despicable, that's  gross. So 'Bill Lial' the racist has no room to talk." 
Covington claimed that a racist like Muhammad shouldn't be in UFC and he also mentioned that he had got this opportunity due to his ability to sell fights not because of his skin color.
Related: "Gained my respect" – Fans heart-warmed as South African fighter reveals Colby Covington bringing food after family abandoned him
Colby Covington's history with being racist with black fighters in UFC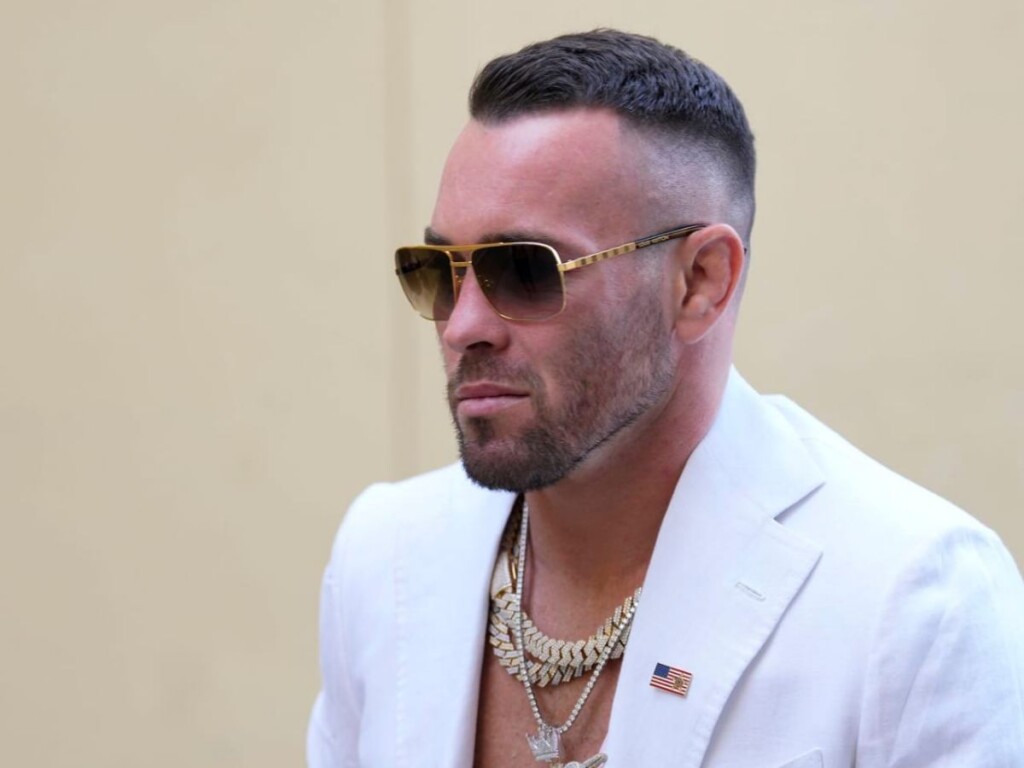 Covington has been part of various controversies where many have claimed that the fighter has made racist and derogatory remarks on their culture and history.  One such occasion took place when Colby Covington made fun of Kamaru Usman's Nigerian heritage. "Who did you get a call from? Did you get a call from your little tribe? Did they give you some smoke signals for you."
In Another instance, Colby Covington called opponent, Tyron Woodley a terrorist for supporting 'Black Lives Matter.' This prompted a lot of black athletes such as Leon Edwards and Israel Adesanya to speak out on the topic. 
"The UFC has said nothing about it. ESPN has said nothing about it. Letting it flow like it's a normal thing to f—ing say and do and it's not. Your tribe and smoke signals and blah, blah, blah, and he's calling Woodley a terrorist because of Black Lives Matter. All these statements he's making is racist. There's no other way to go around it." Edwards told MMA Fighting.
Israel Adesanya also shared his opinion on the same saying: "This guy has directly insulted my culture, my brother and many other cultures and stuff and no one says anything. But it just shows you a mirror. Shows you a mirror to you guys. So yeah, I don't really care. Kamaru Usman broke his jaw,". The UFC middleweight champion was furious at the media and UFC for not taking the racist remarks by Covington seriously. 
Continue reading: