Following the probable reinstatement of Donald Trump's Twitter account, Colby Covington expressed his support for the former US president. Elon Musk, the new owner of Twitter, reportedly stated that Trump will return to the social media platform.
After the rioting at the US Capital in January 2021, Trump was expelled from Twitter. Recently Musk posted a poll on Twitter on Friday last month to restore Trump's account. The Tesla CEO said that 134 million people saw the survey and approximately 51.8% of Twitter users voted in support of Trump to restore his account. In response to Musk's tweet, Colby wrote on Twitter, "He's back! 🇺🇸 #Trump2024″
Trump recently declared his intention to seek the Republican Party's presidential candidacy in the 2024 election. Trump-backed candidates recently underperformed nationally in the midterm elections, costing Republicans seats in many key states. Colby Covington has always been a vocal supporter of Donald Trump and never backed down to promote the ex – president.
Rea More: WATCH: When Colby Covington ran out of the arena after losing to Kamaru Usman at UFC 245
Back when Colby Covington visited the White House to meet Donald Trump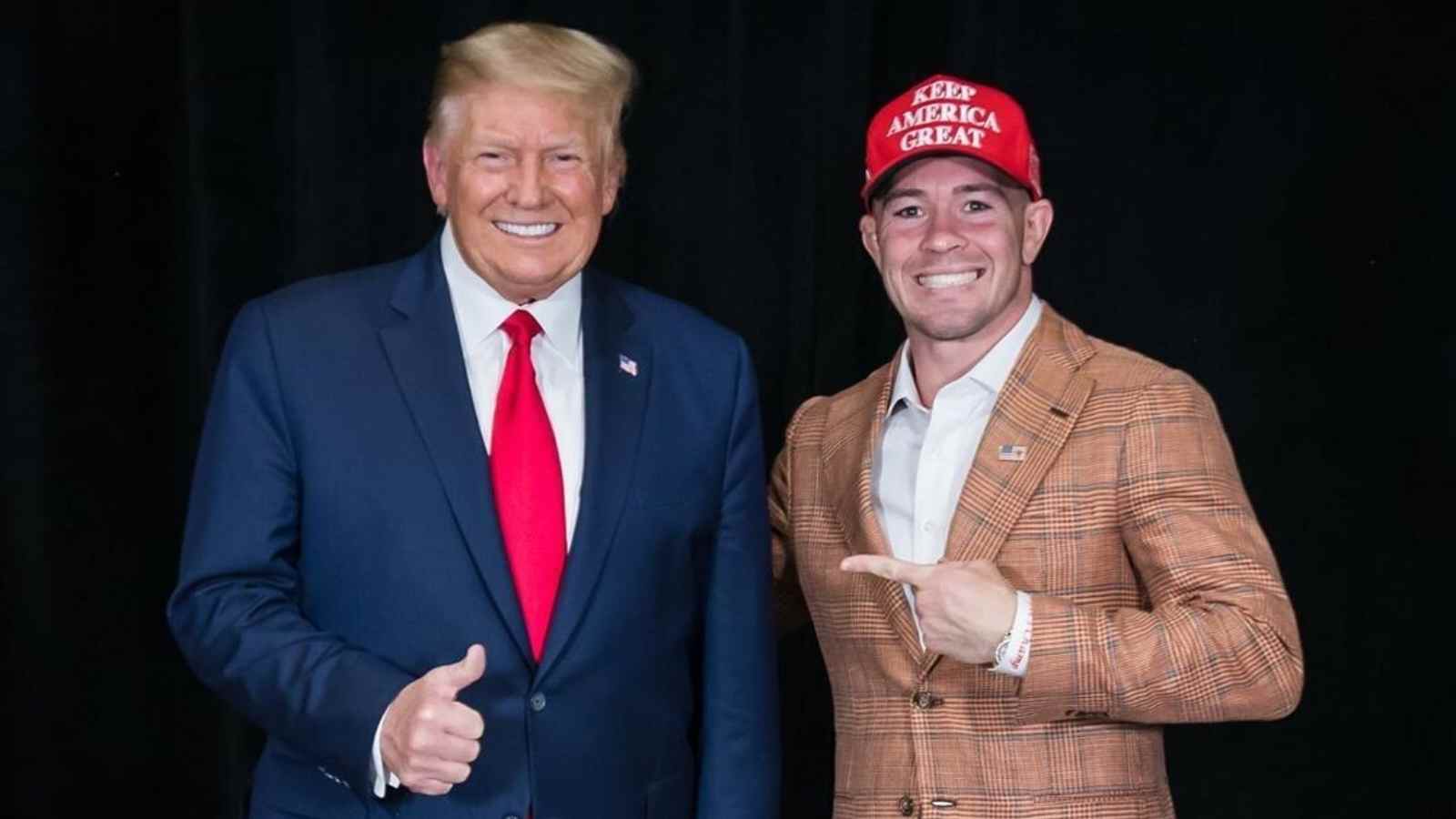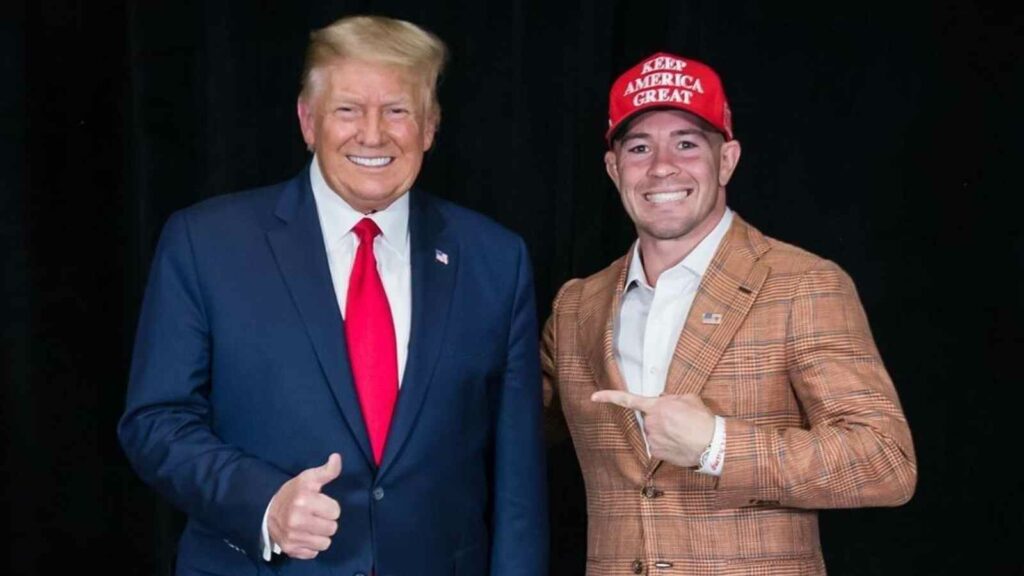 Before facing Rafael dos Anjos for the interim welterweight championship at UFC 225 in 2018, Covington bragged that he would win the belt and travel to the White House to present it to then-President Donald Trump.
Covington followed through on his promise to beat dos Anjos by unanimous decision, and in the following month shared a picture to Twitter of himself with Trump with a UFC belt slung over the president's shoulder at the White House.
Also Read: Watch: Colby Covington pays the price for being the bad guy
He posted with a caption, "Like @POTUS @realDonaldTrump always says: Promises made. Promises kept. A pleasure to finally meet you, Mr. President. Thank you for always putting America first!"
Whether you like it or not, 'Chaos' is a man of his word. Colby has been one of the most outspoken fighters in UFC and never shies away from sharing his ideologies may it be on social media or during press conferences. Hence the fighter sometimes finds himself surrounded by controversies.
Also read – "Joe Biden's about to get us in World War 3"- Colby Covington goes off on POTUS, makes case for Trumps' great leadership