Conor McGregor coached an eight-member team competing at TUF 31 ahead of his comeback. McGregor stayed on the sidelines due to an ankle injury suffered against Dustin Poirier in the middle of 2021. He will make his comeback against Michael Chandler and promised excitement to Megan Olivi.
Recently, Conor McGregor had an interview with the UFC's correspondent about his comeback and future plans. McGregor revealed many surprising facts about why he chose Michael as his opponent. So far, the Irishman has praised the efforts of Chandler and the entertainment factor that Chandler brings into the octagon.
The Irish millionaire star showed his thought process regarding his comeback fight. McGregor said, "He has put on some exciting fights. He is eager, he's willing to fight, he's a gamer, you'd call him, and he's not a bad fighter either." Later, he hinted at Chandler being an easy opponent: "I'm happy with the opponent; I don't actually care. I accepted this show; it was me and Chandler, so, oh, again, I don't; it doesn't bother me."
Both 'The Notorious' and "Iron' are known for their explosive punching power. McGregor has a mighty left hand, whereas Chandler's right hand remains destructive. McGregor is confident about his skillset to defeat Chandler in their PPV bout. Michael Chandler has demanded the McGregor fight since his debut in 2021.
Related: Record-holder of 2.4 million PPV Conor McGregor reveals secret wish to fight at UFC Apex with no crowd
Conor McGregor remains unhappy for not fighting three or four times a year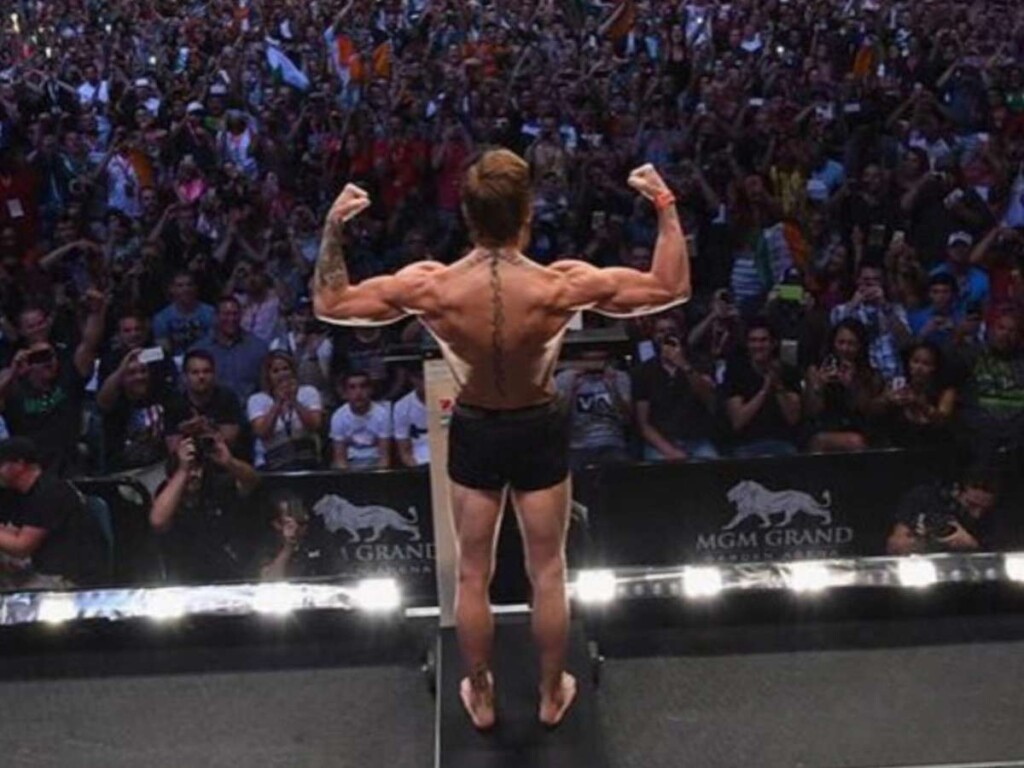 Irish superstar Conor McGregor has yet to secure two victories in a year since 2016. Since 2016, McGregor has only fought four times and lost three of those bouts. His only victory came against an aging Donald Cerrone at UFC 246. He has yet to win at least twice yearly since his victory at UFC 205 in 2016.
McGregor told Megan Olivi that he expects to make 3–4 fight appearances in a year. Megan asked if Conor was interested in fighting more than once a year. The UFC star replied, "I want a four-three-four. Where do you want to see if we can get to where we need to get to in three or four years?"
McGregor also expressed disappointment with his leg injury and missing time during recovery. The Irish superstar remains keen on making up for lost time. He hopes to destroy Chandler at the end of the year and fight at least three times in 2024.
In case you missed it!