UFC President Dana White seems to be in good spirits as the fight card of UFC 279 couldn't have gone any better, however, White seems to have been looking at the fights much closely, enough to notice the corner advice as well. White is the President of the UFC since 2001 and has been therefore involved in the centre of the fight business for more than 2 decades. Starting off as a boxing coach in his hometown of Boston, White has surely come a long way to build a half a billion dollars empire for himself.
The UFC 279 card was originally seen as something with spoilers written all over it for the fans, however, with the chaos having happened in the end days of the fight week, the last-minute changes just nailed the awesomeness of a fan-favourite UFC fight card. In an all-legends bout in the main event, UFC megastar Nate Diaz defeated former interim-UFC lightweight champion, Tony Ferguson, via fourth-round submission.
Also Read: WATCH! Tony Ferguson stays amped despite loss as he picks up Joe Rogan in joy after an epic fight with Nate Diaz at UFC 279
Dana White calls Nate Diaz a very "tough and durable" fighter after the latter's UFC 279 win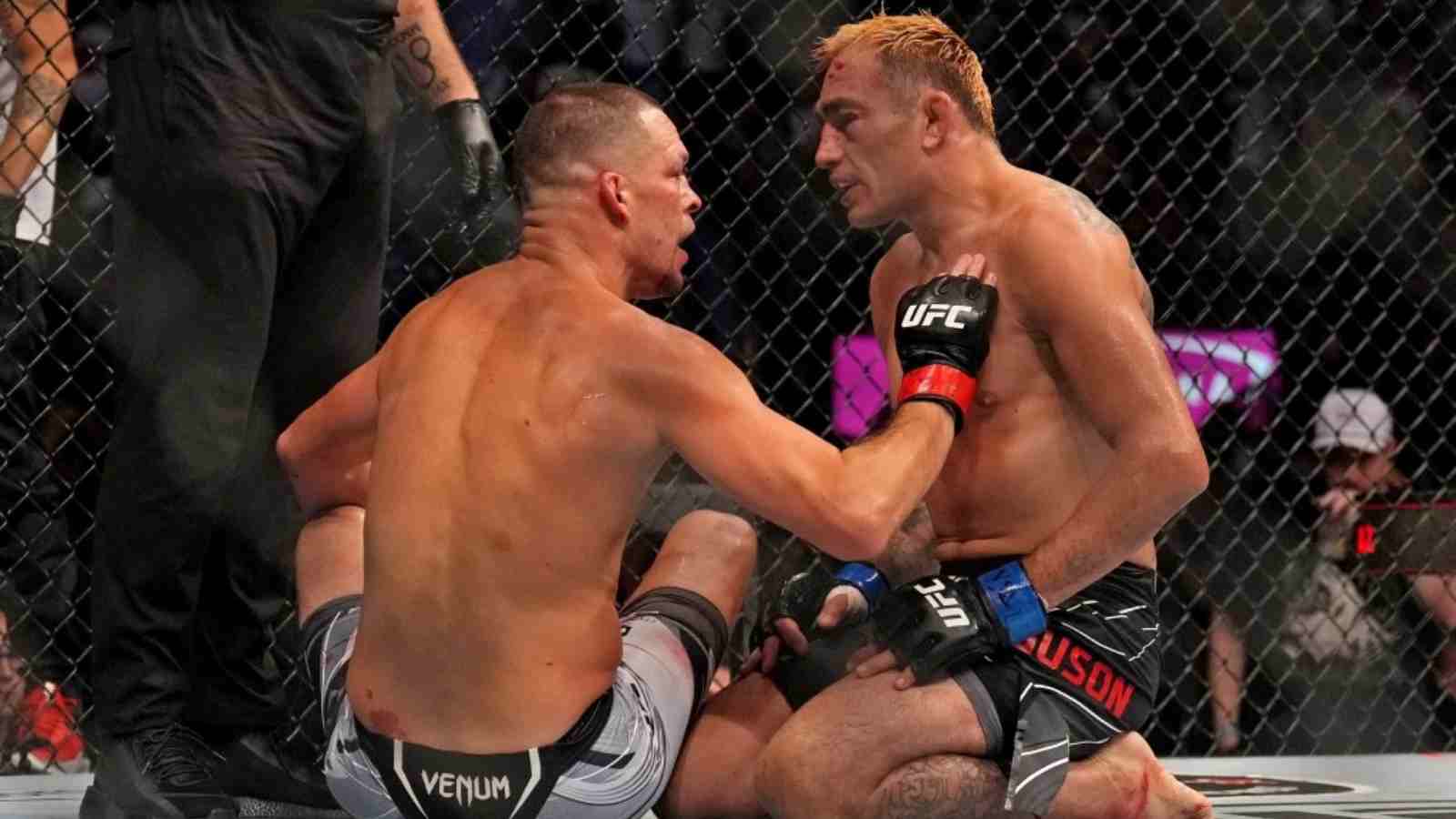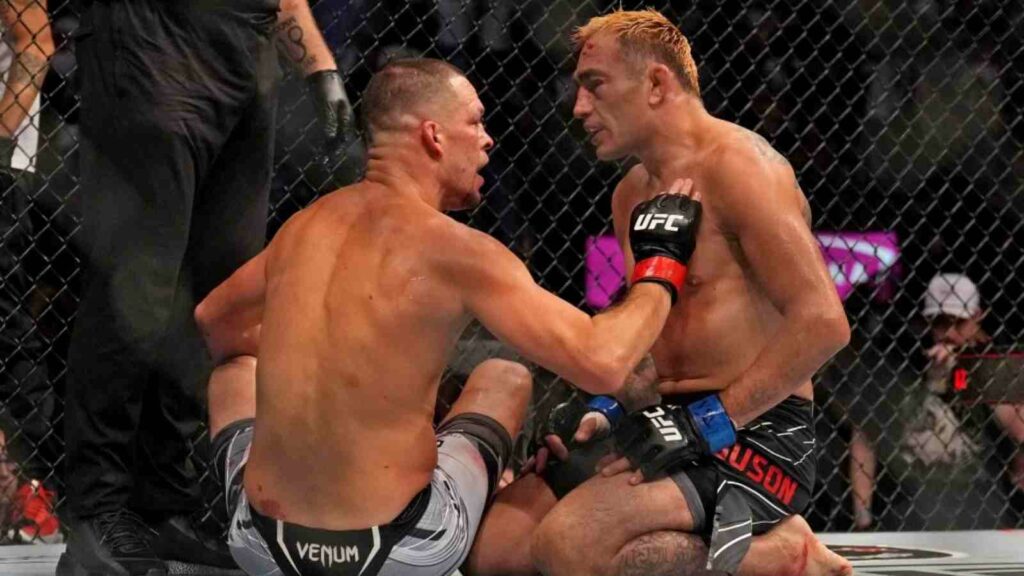 In the post-event media scrum, White talked about bidding farewell to Diaz from the UFC, Khamzat Chimaev's weight issues, the contentious decision win handed over to Daniel Rodriguez over Li Jingliang, taking care of Chris Barnett after the spectacular performance and much more. However, in the beginning, White reacted to the main event between Diaz and Ferguson and revealed a rather intriguing thing about the fight, specifically leading to the moments of Diaz's finish over Ferguson.
"Yeah I mean he's so durable and tough…I don't know if you guys [the media] have the monitors over there… you can hear what's going on, but we went into their corner, Tony's corner in that round, his corner, for some reason, told him to take him down… he [Tony] was chopping that leg [of Diaz], kept kicking that leg, obviously doing damage, his corner told to take him down, Nate capitalised on that…" says White.
Also Read: "BUM Olympics" – Dustin Poirier, Max Holloway, and other legends react to Nate Diaz's FINAL win in the UFC against Tony Ferguson
What do you make of White's reaction to the main event and his information about the corner side of Ferguson? What are your thoughts on the entire fight card of UFC 279 from start to finish? Where do you put White amongst the best combat sports promoters of all time? Where do you put Diaz and Ferguson amongst the most fan favourite fighters of all time?
Also Read: "I'm Muhammad Ali" Khamzat Chimaev's powerful statement at UFC 279 Octagon Interview will leave you with chills