Daniel Cormier vs Jon Jones is one of the most heated rivalries of all time in the UFC. There were no gimmicks involved and the two fighters genuinely hated each other's guts. Recently, following DC's induction into the Hall of Fame, Jones put out a tweet saying he doesn't hold any grudges against his former foe. However, the same can't be said for Cormier as he still hates his rival to date.
DC was recently part of the PIVOT podcast. In the podcast, Daniel Cormier spoke about all things in his life and there was a segment where one of the hosts asked if the former double champ still holds any grudges towards his rival and the fighter shed some light on it. Daniel first referred to Jones' tweet that suggested the former light heavyweight champion was not mad about anything.
"Why would he [be mad]? He was the one who cheated. He was the one that was doing the wrong stuff. Not me. So it's easy for him to say, 'oh, 'we're past that.' He cheated and he won the fights," said Cormier about his beef with Jones. DC and Bones fought each other twice in their careers and Jones won both times. However, in their second fight, Jones was tested positive for steroids the result had to be overturned.
Related "He can fight"- Daniel Cormier takes his pick between Jon Jones and Stipe Miocic
Daniel Cormier explains why he will never forgive Jones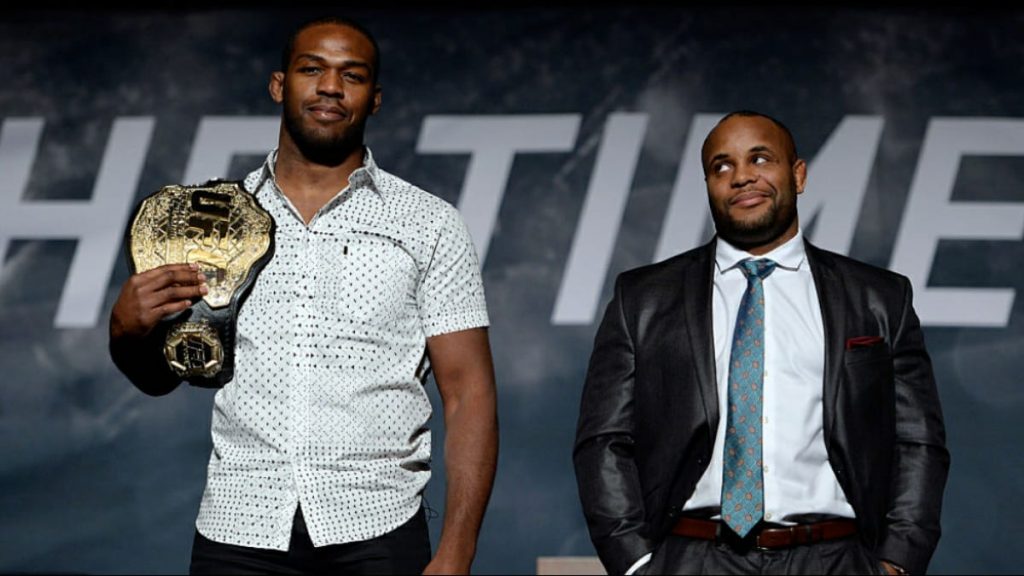 Jones was suspended for eighteen months after testing positive for steroids. The rematch was overturned but Cormier believes the world still saw Jones finish him. "Even though they say it's a No Contest, [they] saw me lose. All he gets is time. Jon Jones even then was making $5 million. Now, you get 18 months. You still got your money," said DC in the PIVOT Podcast.
"And you're still only 25 years old. I was 37/38 years old. You get a year off? It's horrible, but it's easy for him to say water under the bridge, But for me, it's like, man. You did some stuff to my career that never let me settle. Because now I don't know," Cormier said on the podcast.
Cormier believes Jones never had to take steroids in the first place. DC still respects Jones as a fighter but will never like him as a person for cheating. Daniel believes if Jones hadn't cheated he would be "THE MAN" in the history of the sport.
Also read "He's that kind of personality" – Conor McGregor's coach compares the UFC superstar to football legends, Messi and Ronaldo
Watch: Conor McGregor slap his fiance a*s in public