Darren Till was considered as someone who would go down to challenge for the UFC middleweight title however, things have changed a lot for the Brit. Till is currently on a bad stage of his career with only one win in his last five octagon appearances. In his last fight, Till faced Derek Brunson and got defeated in the third round via submission. After that fight, Till announced that he was going through a knee injury which impacted his performance. Earlier this year, Till was expected to come back in a fight against Jack Hermansson from which the fighter pulled out.
In a recent interview with ESPN MMA, "The Gorilla" has finally revealed that he is fully recovered and would like to fight before the year ends. He said :
"The body's never 100%, but I'm coming back, what I used to be like, healthy and fit and ready to get a world title, get some wins in. Massive fight against one of the best strikers in the division… I'd say in a few months' time, I'll be ready. I want to have two fights by the end of this year. Two fights, then next year's a big year. The comeback is on."
With Till showing interest in fighting, nobody knew who he was going to fight next.
Read More: "He's IRRELEVANT" – Marvin Vettori shuts down the idea of fighting Darren Till at UFC Paris Presser
Darren Till vs Dricus du Plessis might take place at UFC 282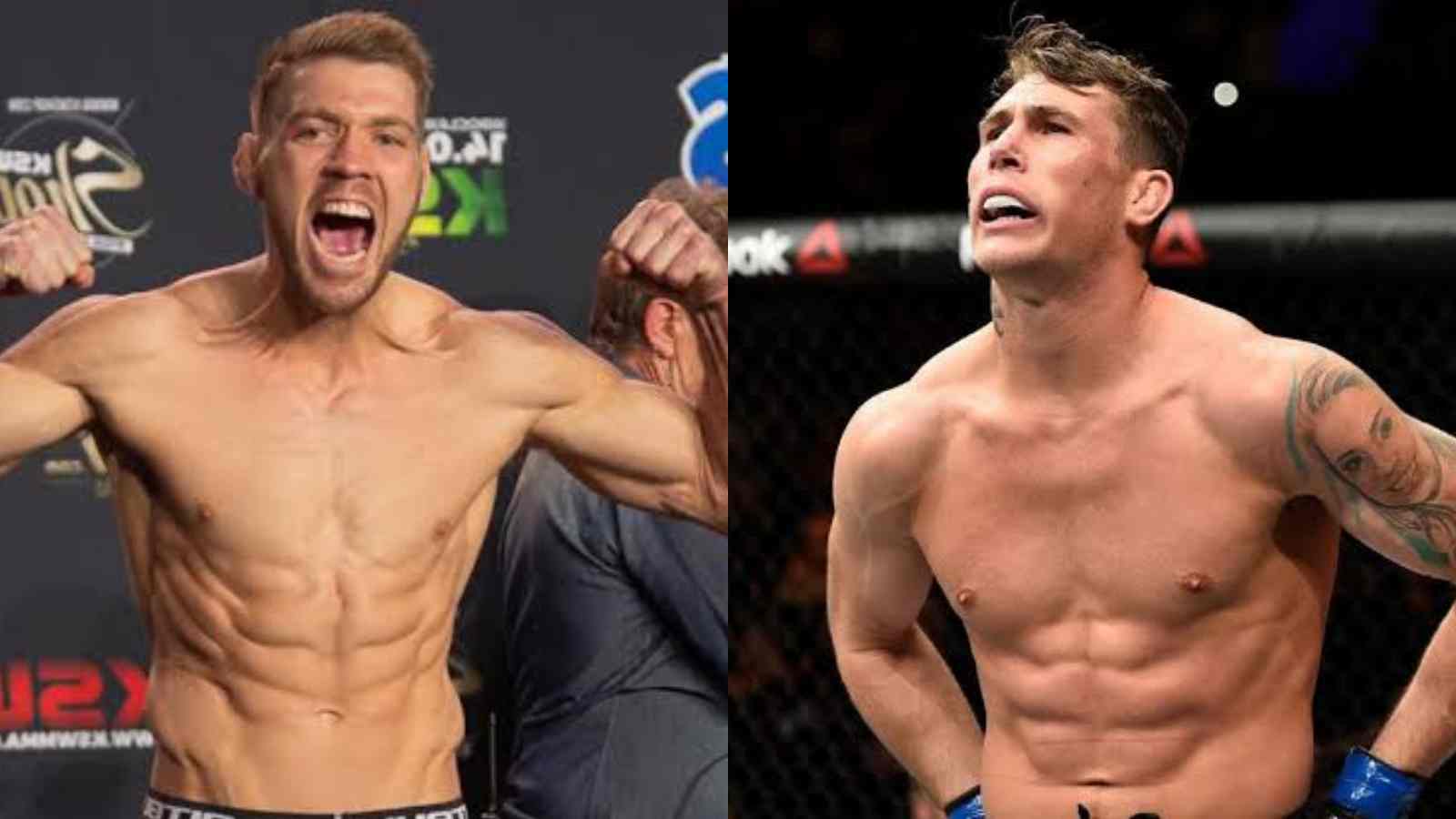 Till is currently the #9 fighters in the division and given his last few performances,no one above would like to fight him. However, fighters below his rankings are fairly interested to fight. Last month, #13 middleweight fighter Dricus du Plessis took to Twitter in order to make a call-out for Darren. He wrote:
"So @darrentill2 your bro @KChimaev is headlining #UFC279, heard you might be looking for a an easy fight to get back in the winner's circle I'm more than willing to take it on 3 weeks notice or are you retired now?"
Also Read: "Dirty piece of shit" – Darren Till and Mike Perry are shocked by the teen who beat a man for a cigarette
While back then Till gave no response to the call-out, it seems like the UFC was really interested in making that fight. Recently the news about Till vs du Plessis has taken the attention of fans. The fight is currently on the table and the verbal agreements are going down between both parties.
This could be a great opportunity for Till to get a win and find his momentum again. The fighter eagerly wants to get into the top five rankings and this fight could kick start things for him. On the other hand, du Plessis has the chance to get into the top rankings by beating someone like Till and make a statement for himself.
Also Read: "Why you hate me and Izzy?" – Darren Till trolls Marvin Vettori after 'Italian Dream' calls the Scouser "irrelevant"