There is no doubt that South African powerhouse Dricus Du Plessis is one of the most exciting middleweights. Since his debut in the UFC in 2020, Du Plessis has been making waves throughout the 185-pound division. However, Du Plessis recently gave his thoughts on the lightweight division. He believes that former champion Charles Oliveira edges Islam Makhachev to go down as the 155-pound GOAT.
In a recently resurfaced video, Du Plessis is seen talking to fellow countryman Cameron Saaiman. However, Saaiman asked Du Plessis to tell the first thought that comes to his mind when he says the name. The first name was Charles Oliviera to which Du Plessis replied. "Lightweight GOAT, Absolutely." However, when asked about Makhachev, Du Plessis called him "boring."
However, Du Plessis went on to say that Makhachev is usually compared to Khabib Nurmagomedov and has better striking than the Eagle. He said that Makhachev's striking is not at the level of a striker. Despite lashing out at Makhachev's striking, Du Plessis believed that the lightweight champion was an excellent grappler. He also said that Makhachev would shoot for the takedown and try to stay on top.
Du Plessis is one of the most dominant middleweights and is undefeated in the UFC. However, after his dominant victory against Robert Whittaker at UFC 290, Du Plessis had gotten injured. He was set to challenge for the title but could not due to his foot injury. Fans will look forward to seeing Du Plessis back in the ring soon.
Related: "If you knew anything about living in Africa…" Dricus Du Plessis takes a dig at Israel Adesanya for not understanding VISA troubles
Fans react to Dricus Du Plessis terming Charles Oliveira as the lightweight GOAT
Du Plessis was correct with his prediction of Makhachev's grappling as during their match the Dagestani controlled Oliveira on the ground. However, many fans agree that Oliveira is the lightweight GOAT and are praising the South African. Check out some of the fan reactions-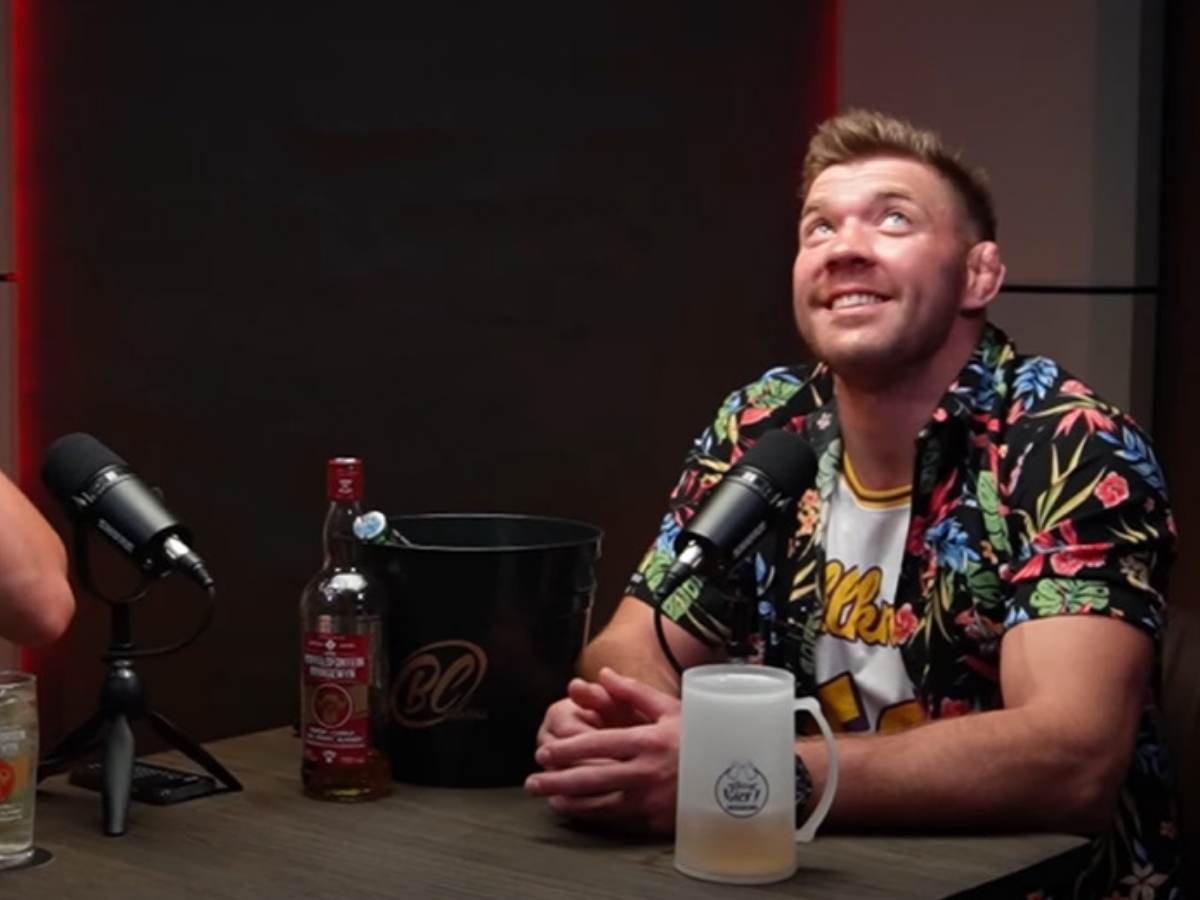 The rematch between Oliveira and Makhachev is scheduled for UFC 294 on October 28, 2023, in Abu Dhabi. The fight is expected to be one of the biggest lightweight fights in UFC history. Fans will look forward to seeing the two fighters battle it out once again.
In case you missed it: