Dustin Poirier has one of the best resumes in the UFC. He has been an interim lightweight champion, and has fought many top guys in some of the most thrilling contests over the years. However, after his victory against Michael Chandler at UFC 281, Poirier does not feel that fellow lightweight Beneil Dariush would be an interesting matchup for him.
Dariush is coming off of a win at UFC 280. He fought Mateusz Gamrot in the main card of that event. Dariush beat Gamrot via unanimous decision in a win that might have put him in serious contention for a title shot. And if not an immediate title opportunity, a win over The Diamond would guarantee a title shot for the overlooked Dariush.
Poirier though, does not feel that Beneil is an interesting fight for him. When asked if he was looking forward to fighting Dariush, Poirier said, "Not really. No disrespect to Beneil, great fighter. He did it the right way. He goes in there and handles business, and I respect that and I'll watch when he fights. When we just talked about the other names that I fought recently, that one's not super exciting when I think about it."
It seems Poirier isn't interested in fighting Beneil anymore. Poirier's recent match was very entertaining. On the other hand, the lack of entertainment in Dariush's fights have often been a criticism he has faced in his career. Many fans have labelled his style as not being very fun to watch. However, if anyone can get a war out of him, it has to be Dustin Poirier.
Related: "I'll fight Islam Makhachev" – Beneil Dariush wants Alexander Volkanovski to fight THIS featherweight before lightweight title aspirations
Beneil Dariush and Dustin Poirier could fight to be the #1 contender after Islam Makhachev defends his title against Alexander Volkanovski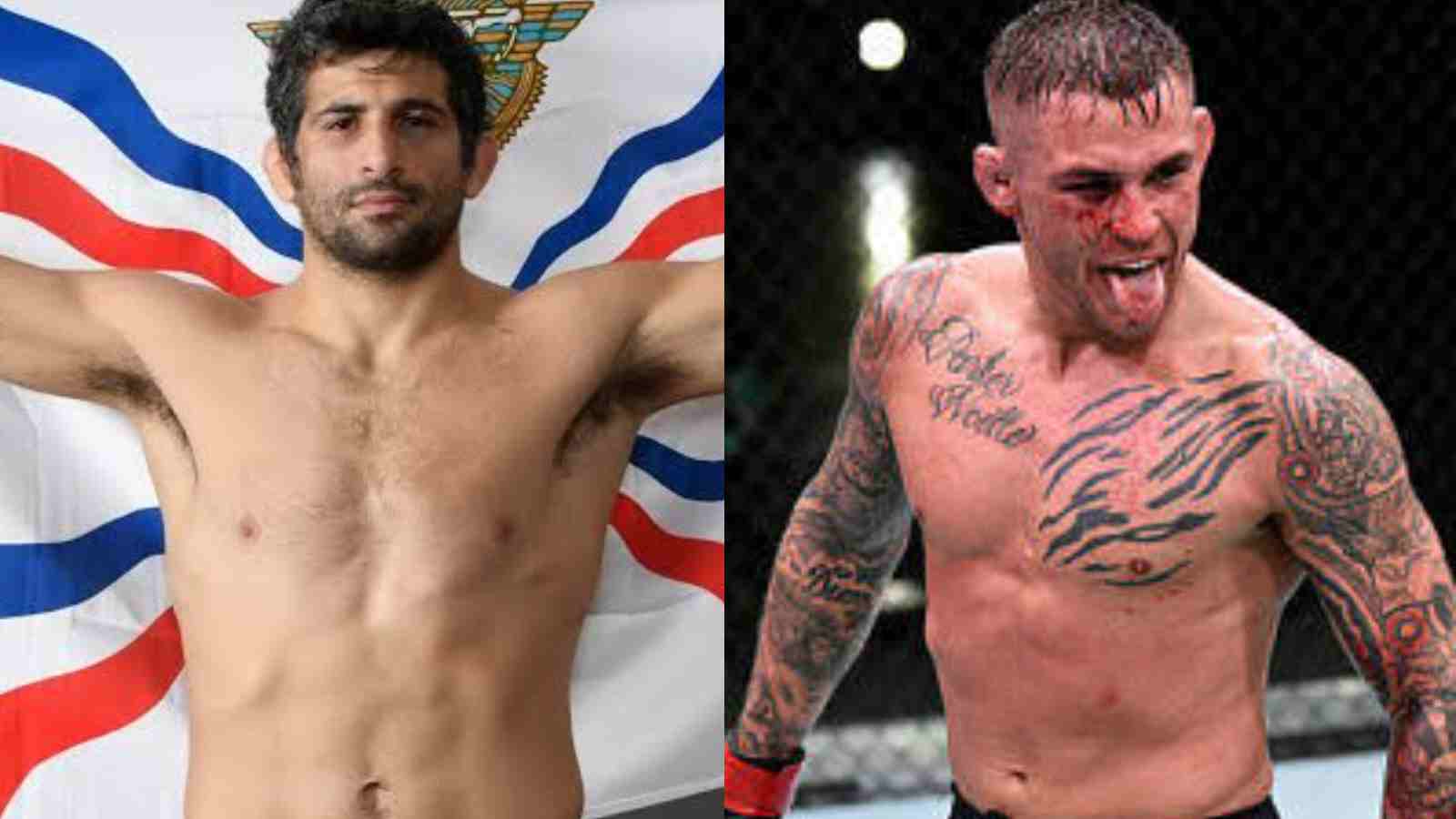 Beneil Dariush has been on a 8-fight win streak in the UFC. Despite being one of the top prospects in the lightweight division, Dariush has not fought for the title. On the other hand, Poirier is coming off of a win in a brutal war against Michael Chandler at UFC 281. However, before that, he lost to then champion, Charles Oliveira by submission at UFC 269.
Also Read: WATCH: When former UFC champion Michael Bisping COMPLETELY DISMANTLED Youtuber KSI in grappling
Despite all his accolades, Poirier never managed to win when it mattered. With age not on either man's side, a fight between the two would be perfect to determine the next title contender for the lightweight championship after Islam Makhachev takes on Alexander Volkanovski at UFC 284. While it may be Dariush's first opportunity to win gold within the UFC, it might also be Poirier's last. Over the years, Poirier has taken considerable damage while facing elite competition.
Whoever wins will most likely be considered for a title shot. If Poirier wins, he would beaten one of the best, rising stars in the division. Whereas, if Dariush wins, he would beat a bonafide lightweight legend in Poirier. Hence, this fight between the two would be the perfect way to determine the next challenger for the lightweight belt.
Also Read: THIS fighter with TWO wives and 12 children will return to the octagon at UFC Vegas 65