Dustin Poirier last fought around six months ago at UFC 272 against Charles Oliveira for the UFC lightweight championship. It was Poirier's second title shot which he lost via submission. After that the fighter has been out of the sport and is currently looking to get back.
Poirier was previously linked with Nate Diaz and the fight was supposed to take place at 175. Poirier was looking forward to the fight and Diaz was interested too. Fight fans were also excited for that fight given the popularity of both the fighters. But the UFC didn't gave green light to it for unknown reasons and now it's not going to happen. After that Poirier was also rumoured to fight Conor McGregor in a trilogy fight but the fighter had no interest fighting the 'Notorious' again.
Recently, Poirier had an online altercation with Michael Chandler and both fighters didn't hold back at all. In an interview with The Fight with Teddy Atlas, Poirier claimed that he is a bad match for Chandler. He said :
"I'm a dangerous fight for him. I think I'm a clean puncher, accurate," Poirier said on The Fight with Teddy Atlas. "He called out Conor, think Conor is a dangerous fight for him, too. I'm not saying Chandler's chinny or anything, but he gets hurt in a lot of his fights, and guys like Conor, they can punch."
Read More:"Still had life in his body"- Dustin Poirier states Charles Oliveira could've tried to lose 1/2 pounds instead of losing his title
Dustin Poirier comments on getting back into MMA action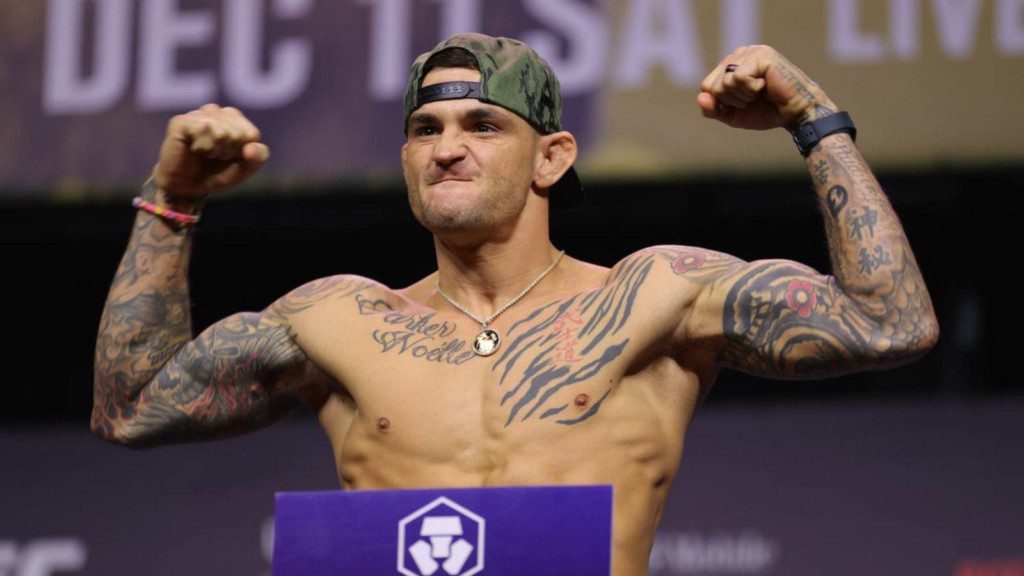 Poirier is known for his frequent Twitter interactions with fans and followers. Recently, Poirier reacted to a tweet made by a user.
A user named @Jimmy_Deannn mentioned that he is super excited to see ' The Diamond ' back in the octagon any time soon.
He wrote :
" I want to see @DustinPoirier back in the cage man!."
While responding to the tweet, Poirier replied back by revealing that he is extremely eager to get back.
"I want to be back… its a crazy game." wrote Poirier.
In these last years Poirier has established himself as one of the top names in UFC roster. The Louisiana native has been part of some of the major pay-per-view events such as against Khabib Nurmagomedov, Conor McGregor, Charles Oliveira etc.
The fighter has given great performances in all of those fights win or lose. This has made Poirier a fan favourite with people wanting to see him fight frequently.
Also Read: "You've got to dive in"- Dustin Poirier reflects upon the mistake he and Justin Gaethje did in their fights against Charles Oliveira