Jiri Prochazka just beat the MMA odds as he defeats Glover Texiera via submission late in round 5. Giving the Checz republic their first UFC Champion, Prochazka made history as he and Texiera put on a fight worthy to be inducted into the hall of fame down the line.
Jiri's finish over Glover will be marked as the second latest finish in UFC championship history with less than 28 seconds to go. The finish couldn't have come any sooner as the official scorecards revealed two judges scoring the close fight in favour of the Brazilian. Pros and fans alike were stunned by the performance put forth by both athletes and were legitimately left speechless after the historic win.
Related: WATCH: Jiri Prochazka creates history by choking Glover Teixeira in final seconds to become champion at UFC 275

Fans appreciate Jiri Prochazka's triumphant effort against Glover Texiera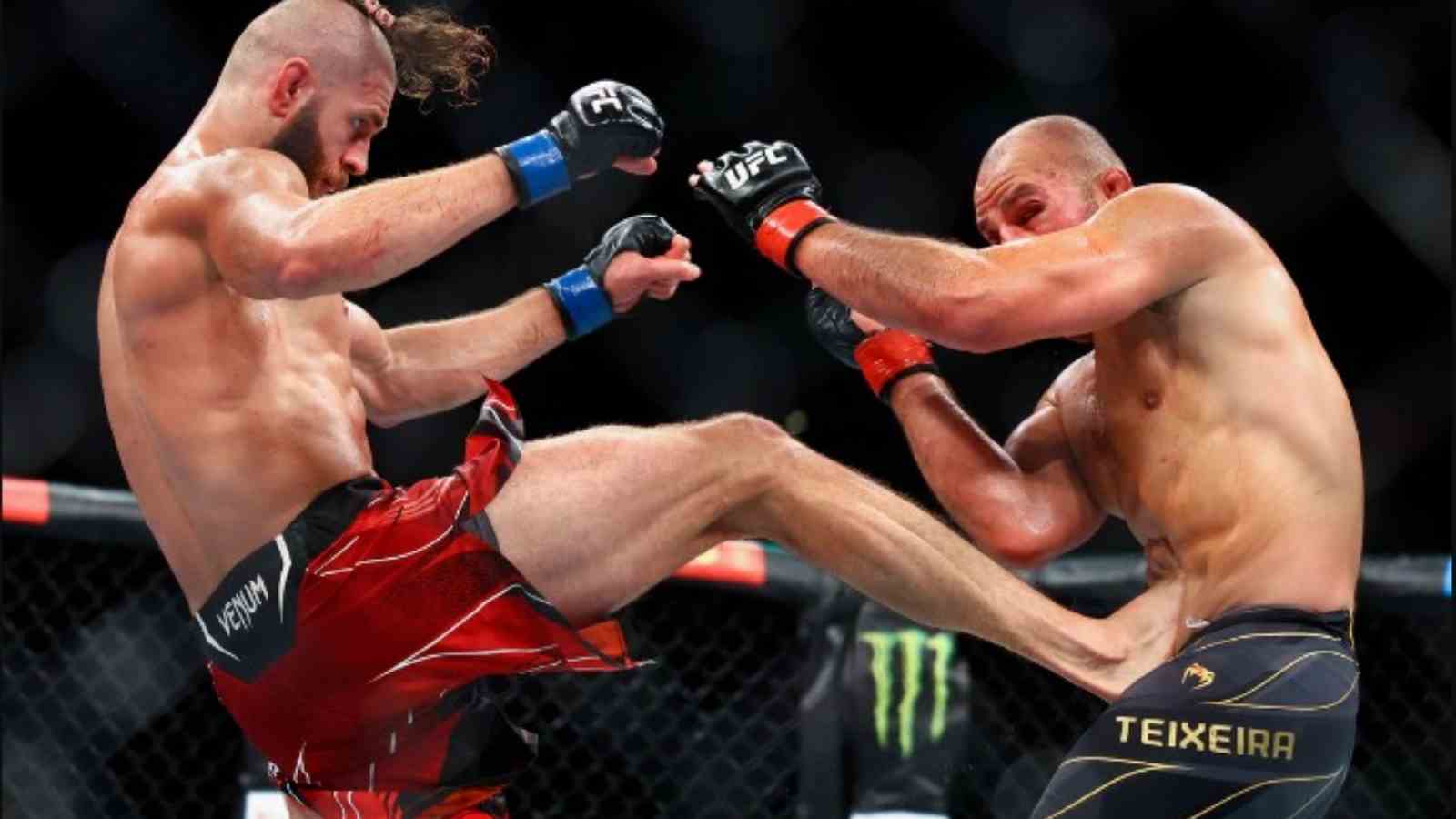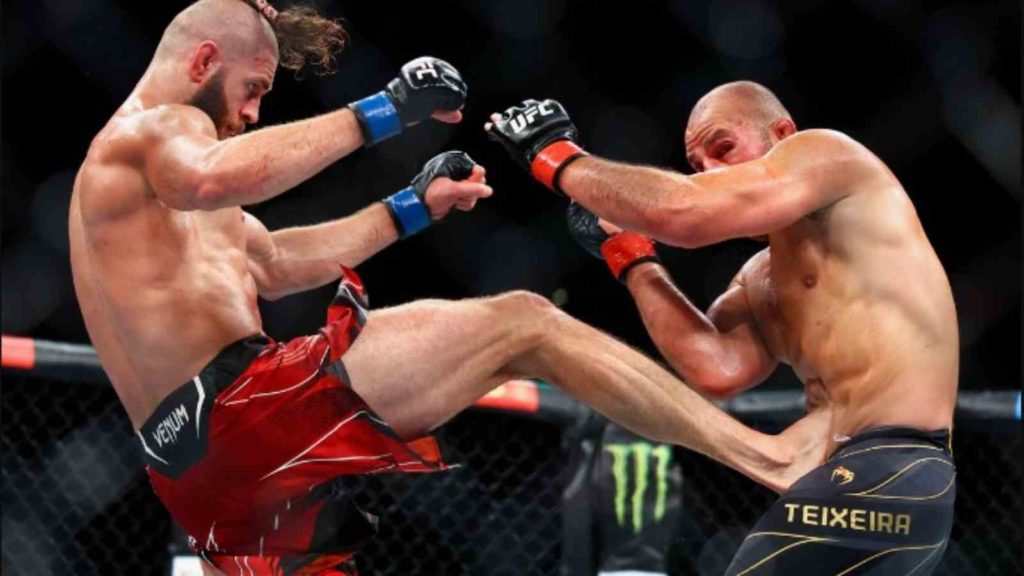 Some fans used the reliable old Joe Rogan memes to express their shock at the verdict of the fight
One fan pointed out that Glover Tea-Bagging Jiri was where he messed up as it is unacceptable in Prochazka's samurai world.
Others for the lack of a better word described it as it unfolded, "insanity"
This fight reminded many what makes MMA so special and the rollercoaster of emotions that the sport brings.
Rightfully so many fans praised Jiri's pure will and determination to come back despite heavy pressure from Glover throughout the fight
While many others were simply awestruck by the statistical improbability of everything that unfolded.
One fan struck gold as he placed the highly improbably bet that Prochazka would win by a submission, lucky them
In closing thoughts, one fan pointed out how a sequel to this PPV can be equally reasonable with the slight tweak that Weili challenges for the title, and they're not wrong at all
After a successful outing in Singapore, do you think Jiri is ready to face the killer's row featuring Blachowicz, Rakic and Smith down the line?
Also Read: "UFC version of Rocky movie" – Kamaru Usman, Jan Blachowicz, and other UFC aces react to Prochazka's stunning win at UFC 275
Also Read: "Now that's my role," Jiri Prochazka aiming for no possibility except to become world champion come UFC 275