If you think being over 6 feet and weighing 232 lbs would give you any chance against someone like Kamaru Usman in wrestling, you couldn't be more wrong. Former NFL wide receiver, Brandon Marshall learned this the hard way.
Kamaru Usman is one of the best wrestlers in the UFC, if not THE best. The welterweight champion has a takedown defense of 100% according to UFC stats. The fighter is not only a good wrestler but also is in amazing shape to compliment his style of wrestling. The average person always fails to realize that the difference between them and a professional fighter is an ocean apart.
If you do the regular eye test without knowing who is who, anyone would pick a 6'5 200-pounder over the 6 feet, 170-pounder to win an exchange in wrestling. Brandon Marshall, a former NFL wide receiver thought the same too. Poor him for thinking he had a chance against an elite wrestler like Kamaru Usman in a wrestling exchange. This funny incident took place when Nigerian Nightmare went on as a guest on the I Am Athlete podcast where Brandon is one of the co-hosts along with Adam Jones, LeSean McCoy, and DJ Williams.
In the podcast, Brandon abruptly asks Usman to take off his shades and stand up. Usman, completely unaware of what the NFL player was requesting stood up, only to see the hilarious attempt from Marshall to take him down. Kamaru Usman barely breaking a sweat put the NFL giant in an underhook and sat him down in his own seat. The co-hosts were laughing their a**es off as their friend tried to challenge the pound-for-pound champion and arguably the greatest welterweight to ever do it in the sport of mixed martial arts.
Related "I'll make you follow me ALL DAY," Kamaru "Nigerian Nightmare" Usman extremely frustrated with USADA's abrupt testing rituals
Fans react on Twitter to Kamaru Usman vs Brandon Marshall wrestling exchange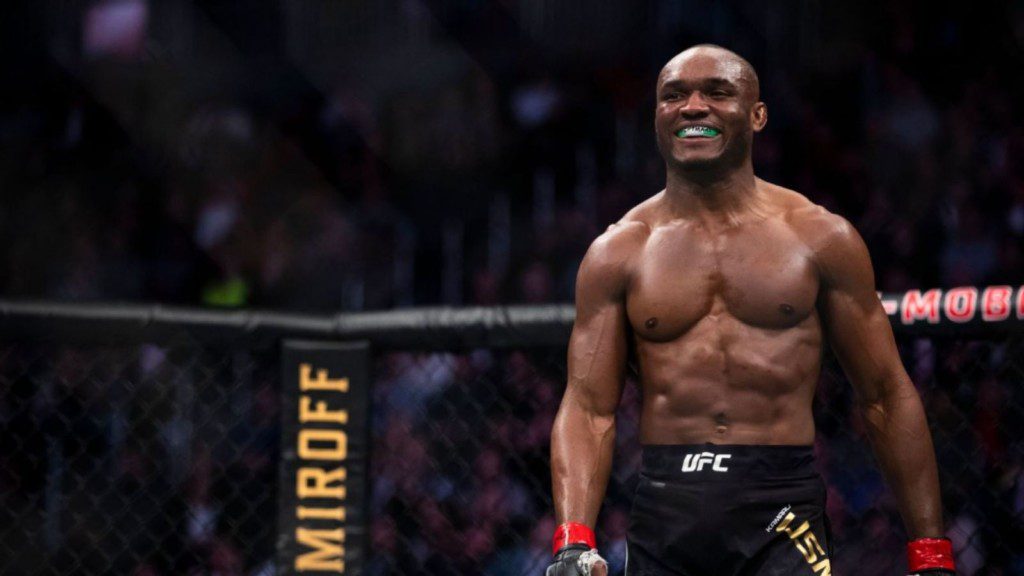 After this video surfaced on the 'Twittersphere', fans were absolutely losing their minds over the fact that Brandon thought he had a chance against Usman. UFC fans did not go easy on the NFL wide receiver and tore him with tweets about potential CTE.
Also read Watch: Mike Tyson jokingly throws hands with former Seattle Seahawks WR Brandon Marshall
Also read "Money changed him" – Leon Edwards draws HILARIOUS comparison between Usman and this Hollywood star