Georges St Pierre is settled and doing well in his retired life. GSP never took serious damage for consecutive bouts in his career and got paid a healthy amount doing so, however, he is very well aware that his post-retirement life is one of the fantasy endings in the "horror movie" like scenarios lesser fighters have to live through after hanging up their gloves.
After the final face-off between Anderson Silva and Jake Paul, where St Pierre was intimately involved in, GSP sat down for a talk with the media. A big bet that had been made between Silva and Paul was that if the MMA legend were to lose to the former YouTuber, Silva would have to join him in the long journey of beginning a fighters union.
GSP was asked about his feelings on the same, cutting no corners he simply replied, "It's not a question of if it should happen, a union, it's a question of when it will happen? ", citing other professional sports like Boxing and Basketball that grew to a level where unions were required.
"Mixed Martial Arts is, unfortunately, a new sport, still a new sport, not as new as it was 20 years ago, but it's still relatively young, sooner or later happen. A lot of people have tried to do it before, it failed, but sooner or later, because the condition of the fighter, it can be improved, by a lot. ", said St Pierre in his thoughts about the current nature of the rigid MMA pay scale.
Describing why it was necessary, St Pierre said, "The salary, all the insurance after the career, a lot of guys they have a lot of issues that are you know like, linked to brain damage and stuff like that. " GSP then acknowledged that he was among the few like McGregor and Nurmagomedov who could retire having made enough while still having their body with them
"Sooner or later there will be a union", declared GSP as he called it a necessity to help a lot of fighters after retirement.
Related: Georges St Pierre believes he would change the absurd pay scales in MMA if he were "King For A Day"
How much did Georges St Pierre earn throughout his UFC Career?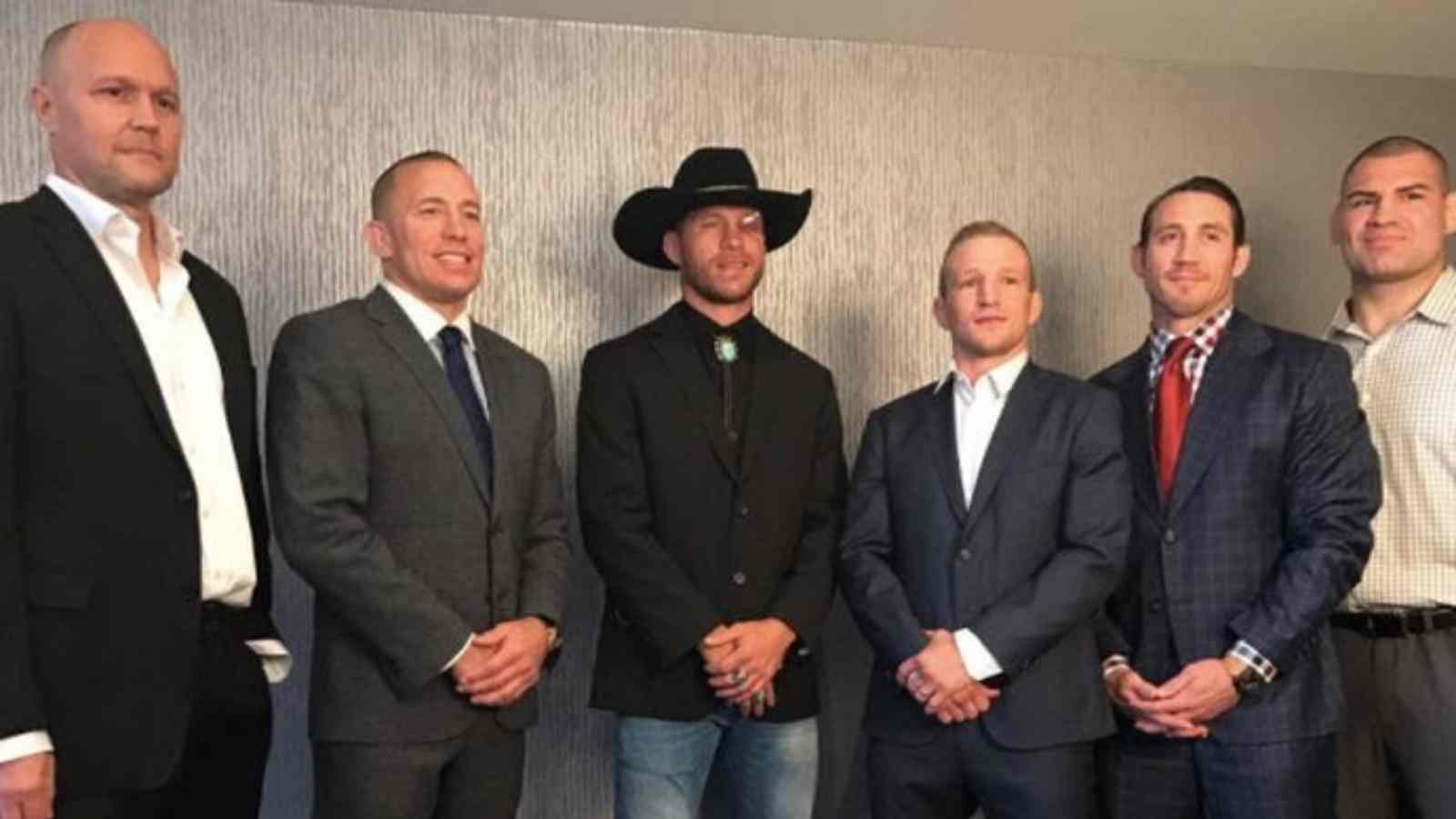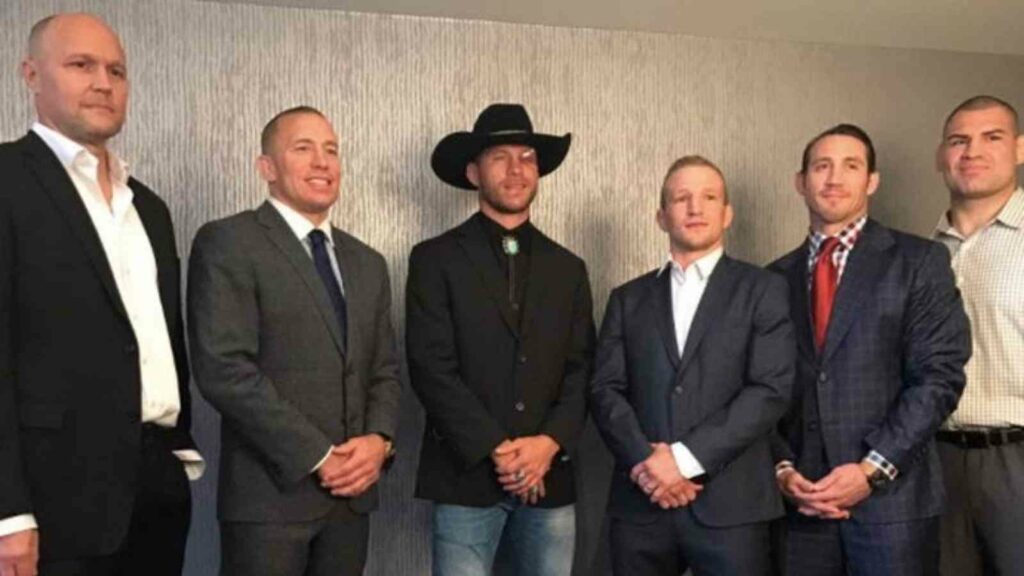 GSP is one of the highest-earning superstars in MMA. Before there were the McGregors Or Rousey's Or Lesnar's, if the company needed a stable buy rate, GSP was the man to do so.
Prior to the huge uptick in PPV buys following the debut of the aforementioned stars, GSP could be relied on to maintain a stable and enticing PPV with many of his cards coasting in the 800k buys.
Also Read: "Got great challenges"- Georges St Pierre shares his opinions on Jon Jones' future in the Heavyweight division
His best-selling card came at UFC 158, when he went up against Nick Diaz. The card did nearly 950k buys. His rematch with lightweight great, BJ Penn was a close second with 920k buys.
With his other endeavors outside the Octagon including a brief stint in Hollywood, GSP has accumulated a net worth of nearly $30 million.
Also Read: "We'll see how strong he is" – Georges St Pierre breaks his silence on Kamaru Usman's first UFC Loss at UFC 278