Georges St-Pierre, Anderson Silva and Jon Jones can be considered the legends of their times and their records are impeccable. All these fighters were dominating champions with huge winning streaks and were an absolute treat to watch back in the day. Although Jones is still active, Silva and GSP have already retired from the sport.
After them, some of the biggest names to compete in UFC include the likes of Khabib Nurmagomedov, Kamaru Usman, Israel Adesanya, Alexander Volkanovski etc. Naturally, this always creates parallels between the new superstars and the old superstars and generally ends in a never-ending debate.
St-Pierre is arguably the GOAT of MMA and was the epitome of a champion. So, It's common for fight fans to imagine the modern champions fighting someone like GSP in a fight.
Read More: "He won't run like GSP" – Ali Abdelaziz vows Kamaru Usman will win and defend his light heavyweight title
"They're all very different"- GSP breaks down what he would require to beat Leon Edwards, Kamaru Usman and Khabib Nurmagomedov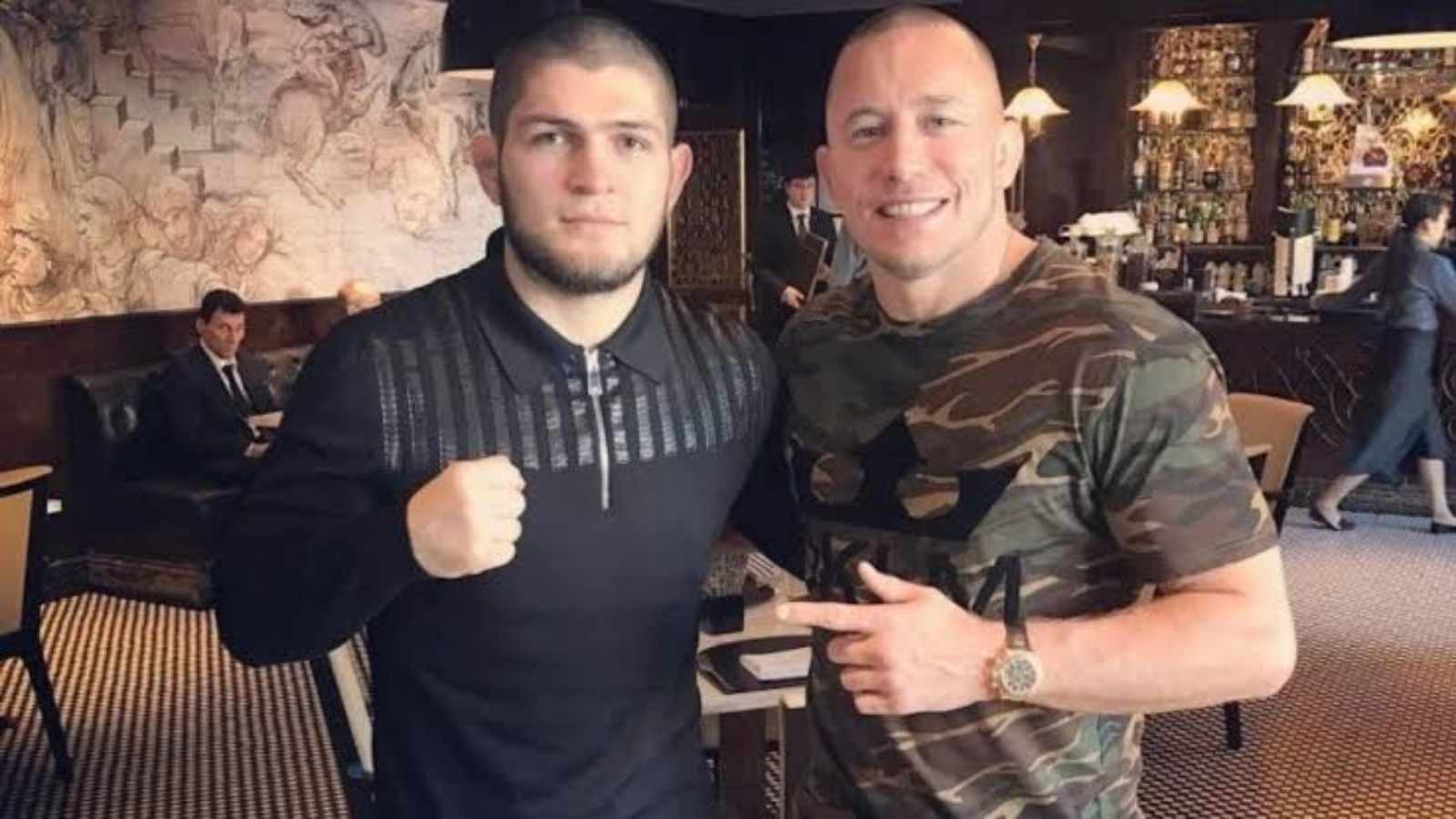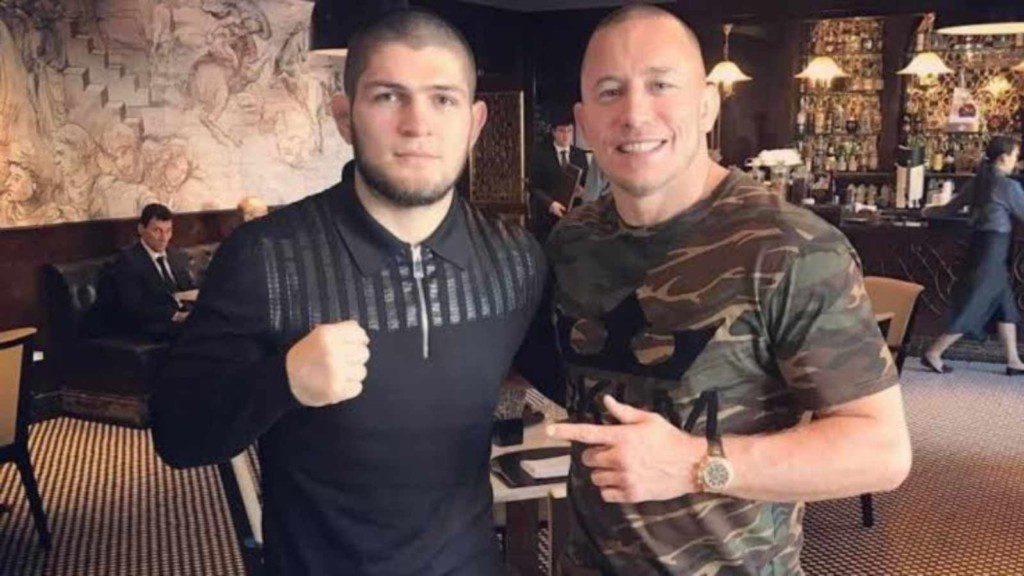 During the promotions of UFC Paris, Georges St-Pierre appeared in front of the fans and did a Q n A.
While answering some questions, St-Pierre gave his opinion on how he would fight against Leon Edwards, Kamaru Usman and Khabib in a hypothetical scenario.
GSP revealed that it will definitely be a tough challenge as all of them are incredible fighters. GSP explained with Edwards it would go like a chess game where both will use their minds to get an advantage. According to GSP, Usman is a physical specimen with enormous strength and it would be a physical struggle to keep the Nigerian obey. He said:
Also Read: "From Conor to Canelo," 5 BIGGEST names that Kamaru Usman wanted to fight had he defeated Leon Edwards at UFC 278
"It's hard because they all have great qualities. They're all very different. Leon would have given me a lot of trouble because he's very smart. It would have been like a chess game. It would have been a hard puzzle to solve because it would be a very technical fight. Kamaru is very physical, he's very athletic, he's a beast. He's strong, he hits very hard, and he's a great wrestler. It would be very tough physically, very demanding,"
While talking about Nurmagomedov, GSP mentioned that the 'Eagle' is highly skilled and experienced and it is hard to predict the result of the fight.
"Khabib is a legend in terms of his knowledge, his experience. He's got so many tools in his bag. It would be a fight that I wouldn't know how it would've turned out. I don't know. It's not the best fighter that wins the fight, it's the fighter that fights the best the night of the fight, so to beat them I would have needed to be the best man of the night of the fight and be very, very well prepared."
It's really interesting to talk about how these fights would have turned considering the level of skill set all possess inside the octagon.
Also Read: Georges St Pierre names Khabib and Conor McGregor among many others as the greatest fighters on his "Mount Rushmore of MMA"