Sean O'Malley is #2 on the UFC's Bantamweight rankings. Many times, he has claimed himself to be the best striker in the world. Let's take a look at O'Malley's list of his top five strikers in the UFC.
Back in 2021, The Schmo uploaded a video on his YouTube channel interviewing UFC Bantamweight star Sean O'Malley. This was a few days before his face-off against Raulian Paiva at UFC 269. In one section of the video, 'The Schmo' asks O'Malley who he thinks are the top five strikers in the UFC. O'Malley seemed a little distraught at first, struggling to come up with fighters' names, but finally lists five names, including the likes of Israel Adesanya and Petr Yan.
"Let's say it's lethal strikers in the UFC; who's your starting five?" The Schmo asks. "…You gotta go with Izzy…," O'Malley began. Next, he lists fellow bantamweight contender Petr Yan. O'Malley states a unique reason for including him on his lists. "I think Petr's a funny little Russian dude, I really do…," Sean said. Obviously, he included himself in the mix but also went on to name some other UFC strikers. "Kyler, my buddy Kyler, my buddy Mario, gotta go with the buddies…they're my main training partners," O'Malley said.
That concluded the list of Sean O'Malley's top five UFC strikers. Obviously, this was back in 2021. Many things have changed since then. Israel Adesanya recently became the middleweight champion, Petr Yan lost his title and ranks fifth on the Bantamweight rankings. O'Malley himself is ready to take on a title shot against current UFC Bantamweight champion Aljamain Sterling.
Related: 'My fist will do the talking'- Petr Yan sends a short message to Sean O Malley after the announcement of the bout
Sean O'Malley vs Aljamain Sterling for UFC Bantamweight Championship title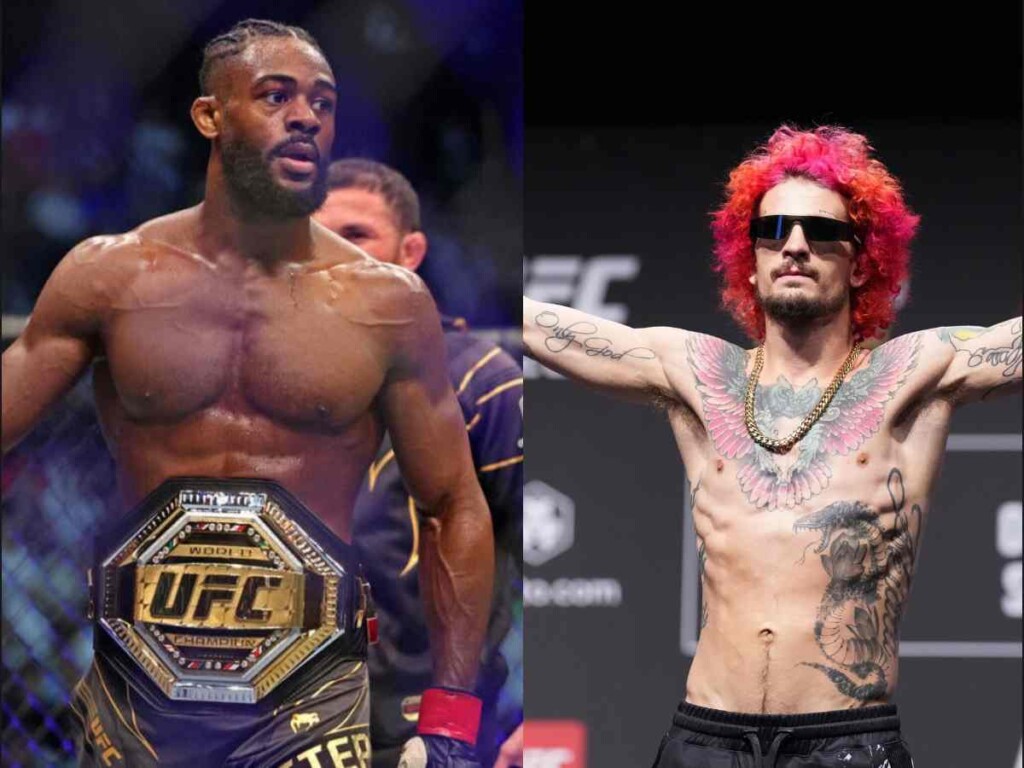 Sean O'Malley is set to face the currently reigning UFC Bantamweight champion, Aljamain Sterling. This is to be a highly anticipated matchup and fans are already excited for the face-off. Aljamain successfully pulled off his third title defense recently against Henry Cejudo.
In the aftermath of the fight, Sean O'Malley paid a visit to Sterling in the octagon itself. The face-off went viral on social media, and the two fighters exchanged a rather heated volley of words way ahead of their fight. Sean O'Malley was reportedly set to fight Sterling for the title at UFC 288 but gave the opportunity to Henry Cejudo, who just returned after a three-year hiatus.
O'Malley claims he alone can sell more PPVs than Sterling and Cejudo's matchup did in UFC 288. The two fighters are reportedly scheduled to fight at the UFC 292 main event later this year, in August.
In case you missed it!