The lightweight division will have an official champion at UFC 280. Charles Oliveira has been booked to fight the promising Islam Makhachev in an exciting title fight at UFC 280. The Dagestani fighter is confident he will leave with the belt wrapped around his waist.
The entire MMA community has been waiting for this fight to be booked. Charles Oliveira and Islam Makhachev are undoubtedly the two best lightweights on planet earth right now. Both the fighters are on incredible winning streaks and have shown no signs of stopping in their past fights. The world will finally settle the debate of who the best lightweight in the UFC is right now.
Charles Oliveira is not the official champion right now as he lost his belt to the scales in his last fight against Justin Gaethje. Despite being stripped of the belt, Oliveira went on to finish Justin like no one ever has before. Islam, on the other hand, has been dominating opponents in every fight and has accumulated a 10-fight winning streak. Islam took to Twitter to announce his fight against Oliveira at UFC 280 and made a promise.
Related "Goin' to face Islam Makhachev"- Charles 'Do Bronx' Oliveira confirms his title fight against the Dagestani at UFC 280
Islam Makhachev vows to bring the belt back to Dagestan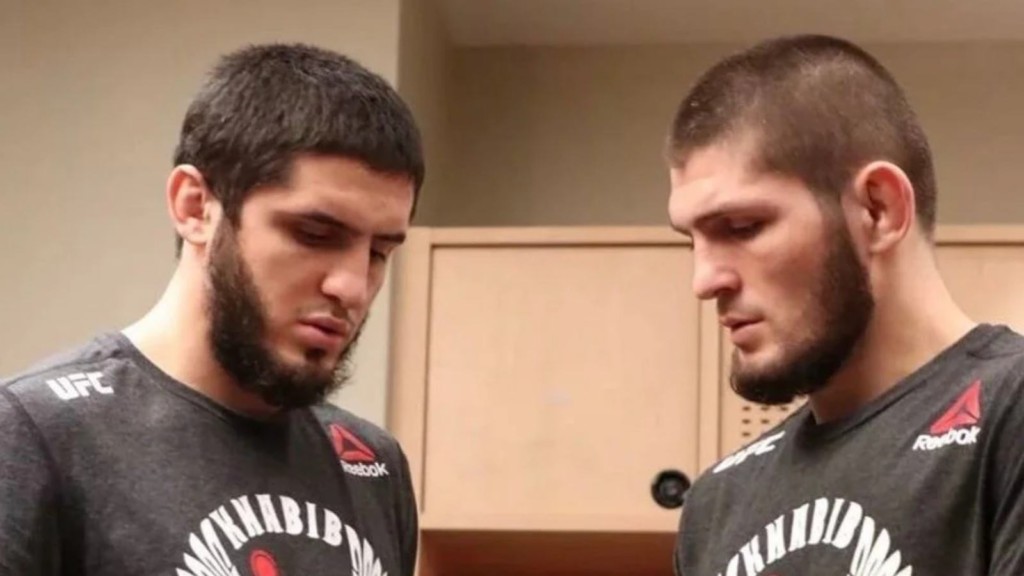 Islam is believed to be the successor of the greatest lightweight of all time, Khabib Nurmagomedov. Makhachev has been training with Khabib since his childhood and was always meant to be the next champion after Nurmagomedov's retirement. The Dagestani finally has the opportunity to fulfill his dream of becoming the champion and making the region of Dagestan round yet again.
"October 22, I'm bringing UFC Lightweight Belt back to Dagestan Inshallah," wrote Makhachev on his Twitter account, reacting to the fight against Oliveira being announced. There were lots of doubts about this fight being made given the Brazilian wanted to fight Conor McGregor first. However, Islam now has a title shot at his hand and will be fighting in Abu Dhabi where almost the entire arena will be rooting for him.
Islam has 4 finishes in the last two years. The fighter poses great danger on the ground with his grappling while Oliveira is a huge submission threat. This fight will undoubtedly be one of the most technical fights in lightweight history. Many believe this fight is a reincarnation of the Khabib Nurmagomedov vs Tony Ferguson fight that fans never got to see.
Also read "I got the winner" – Alexander Volkanovski reacts to Charles Oliveira vs Islam Makhachev fight announcement for UFC 280
Ali Abdelaziz claims Charles 'Do Bronx' Oliveira was never the champion and Khabib Nurmagomedov "let him borrow the belt"