"The Last Stylebender" is one of the best MMA fighters on the planet. Israel Adesanya currently sits at #2 on the UFC's Men's pound-for-pound list, only behind Alexander Volkanovski. Just goes to show how skilled Izzy is inside the octagon.
His opponent at UFC 281, Alex Pereira, however, is a different story. Though his skills as a striker are unquestionable, a lot of people have raised concerns about his skills as an MMA fighter. Even though "Poatan" has a win over a top 5 opponent, he certainly has not faced as much elite competition as Israel Adesanya.
In a sit-down interview with Megan Anderson of ESPN, the champion questioned Alex's skills and experience inside the octagon. Izzy went on to say, "He's very one-dimensional. He's early on in his game as well. So I'm even glad to get him now…I definitely know he's not as smart as me in the cage, I know that for a fact."
Izzy's statement came after Meghan asked him whether the Brazilian posed the biggest puzzle as a competitor owing to their similar kickboxing backgrounds. Israel does look very confident heading into the fight, even claiming in the same interview he has ways to shut down Pereira. The Last Stylebender will surely be looking to get his W back at UFC 281 and re-establish his dominance over the division.
Related: Dan Hooker predicts Israel Adesanya to win on the feet against Alex Pereira at UFC 281
Israel Adesanya wants to have a win at the Light Heavyweight division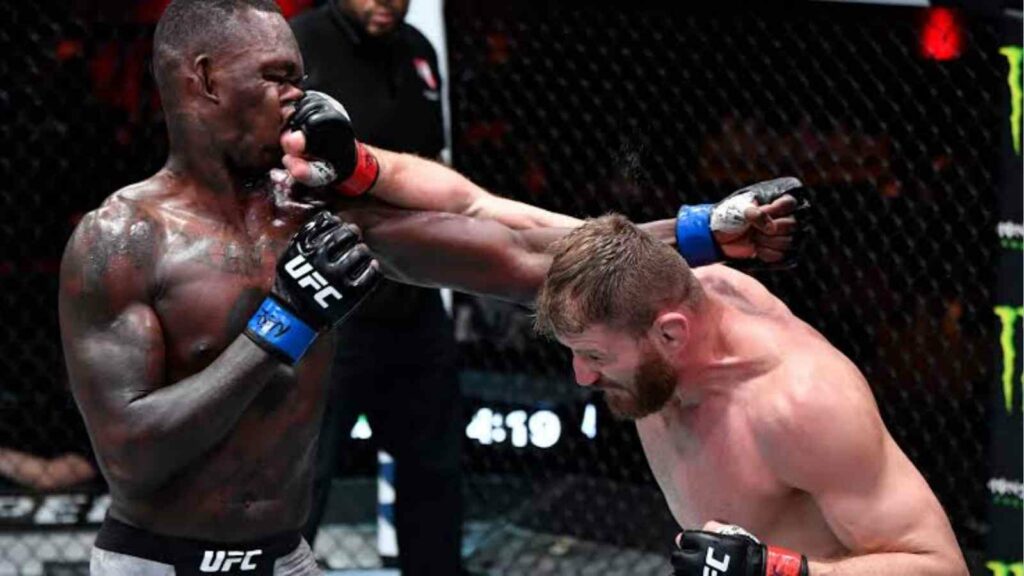 In March 2021, Adesanya took on light heavyweight champion Jan Blachowicz in order to become a double champ. However, this didn't exactly go to plan as Blachowicz became the only fighter in the UFC took to take down Izzy and keep him there. And just like that, Adesanya tasted defeat for the first time in the UFC, albeit at light heavyweight.
Also Read: "Israel is going to fight" – Michael Bisping believes a fearless Alex Pereira will force Israel Adesanya to come out of his defensive fighting…
Stylebender had previously called a move up to light heavyweight a "side quest." And in the same ESPN when asked if he planned any more of these side quests, Izzy said, "I like 185, I wanna run 185. But then I wanna do another side mission, even without the belt. Just to have that win at 205, just to say "I did it"."
While it wasn't exactly the fight he had envisioned, the fight against Blachowicz certainly was not a bad showing for Adesanya. And fans will certainly love to see him fight in the 205lb division again with so many exciting possible fights like Jiri Prochazka and Magomed Ankalaev.
Also Read: "I WOULD LOVE IT!" – UFC legend Conor McGregor expresses interest to buy Liverpool at £4 billion