Jan Blachowicz and Magomed Ankalaev will Duke it out to determine who holds the bragging rights when it comes to challenging for the lightweight title. The two are booked to go head-to-head in the last PPV of the year at UFC 282.
Both Ankalaev and Blachowicz are coming off huge wins in the division but both certainly have a separate goal in mind. For Ankalaev it is to finally break out to be a star in the UFC as he gets to challenge for the title. Having been undefeated, since his loss to Paul Craig in his UFC debut, Ankalaev has proven time and again that he can cruise through the upper echelons of the Light Heavyweight division with ease.
Blachowicz on the other hand certainly stands at a crossroads. At 39, Blachowicz wishes to have one last run as a champion, a title he believes he should already be in contention for. Blachowicz is the only fighter in the last 10 years not named Jon Jones or Daniel Cormier to have a lightweight title defense to his name. Though his last fight against Aleksandr Rakic ended unceremoniously, he believes it was a testament to his leg kicks and not a freak injury.
They will join Alexander Gustafson and Ovince St Preux as the second light heavyweight bout on the year-ending card.
Related: "This is NOT about promises," Jan Blachowicz responds to Jiri Prochazka after the champ claims ZERO assurance of their fight
Who will headline UFC 282 if not Jan Blachowicz or Magomed Ankalaev?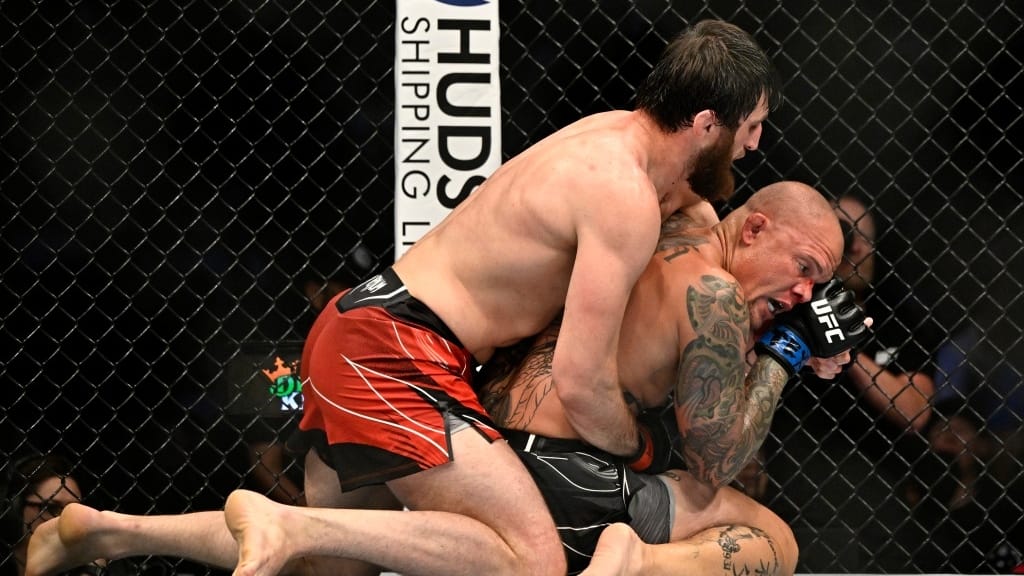 While UFC 282, like most year-ending cards, is highly anticipated, 2 months removed from the event we are to yet receive a main event for the card. While it already features established stars like Gustafson and Till along with rising prospects like Bo Nikal, the event does need a headliner, possibly a championship fight
This silence from the UFC has led many fans to believe that the possibility of it being headlined by a returning Jon Jones is very real. Jones took a hiatus from the sport after his most recent title defense against Dominick Reyes in 2020.
Also Read: "I respect the power," Magomed Ankalaev OVERLOOKS potential title shot to challenge former world champion
Since then he has been building up mass to move up and tango with the heavyweights. While Jones has promised multiple dates for his return, the lack of any major twitter posts from Jones and the silence from the UFC's side regarding the main event has led many to speculate for the best.
Jones' most likely opponent will be former heavyweight champion Stipe Miocic, who himself has not fought since he lost his heavyweight title to Francis Ngannou in 2021. Ngannou himself was a favorite to face Jones on his return but the heavyweight champion has revealed that he would only be in fighting shape by early 2023.
Also Read: Jon Jones' plan of moving up to heavyweight was a decade-year dream