Performance-enhancing Drugs have become a controversial topic in any sport. UFC commentator Joe Rogan has had a variety of guests from different fields on his podcast. One of his most popular episodes features NFL star Aaron Rodgers. The duo spoke about the COVID-19 pandemic and mainly spoke about how NFL players deal with pain management. Rodgers recently faced a painful injury which may need him to be ruled out for the rest of the season.
Rodgers spoke about how easy it was to gain access to Percocets, Vicodin, and other pain-relieving drugs in the NFL a decade ago. Rogan appeared shocked and asked Rodgers if they were allowed to play on the medication and if it enhanced his performance. Rodgers replied, "I took, Percocet's, but it was more of a pain management as I wasn't taking any high dosages". However, he went on to say that it is easier in the modern era as there are natural products available to deal with these issues.
Rodgers also said that many teams were abusing the medications as performance enhancers before the policy was changed. However, Rodgers believes that this is not the case right now as everything is monitored. Rogan went on to mention how the USADA would never allow fighters to take these medications. He referred to an incident when the USADA officials tested Paulo Costa right before his weigh-in which led to a huge controversy.
Rogan has always been open about his views on PEDs and has spoken about them many times on his podcast. However, the UFC is very strict about its policies and has always kept watch over fighters. Rodgers is a legend of the sport and fans will look forward to seeing him back on the podcast.
Related: "Curse of scam brothers" – Aaron Rodgers' devastating injury on New York Jets debut gets shockingly blamed on Jake Paul
Aaron Rodgers tells Joe Rogan about his teammate's experiences with PEDs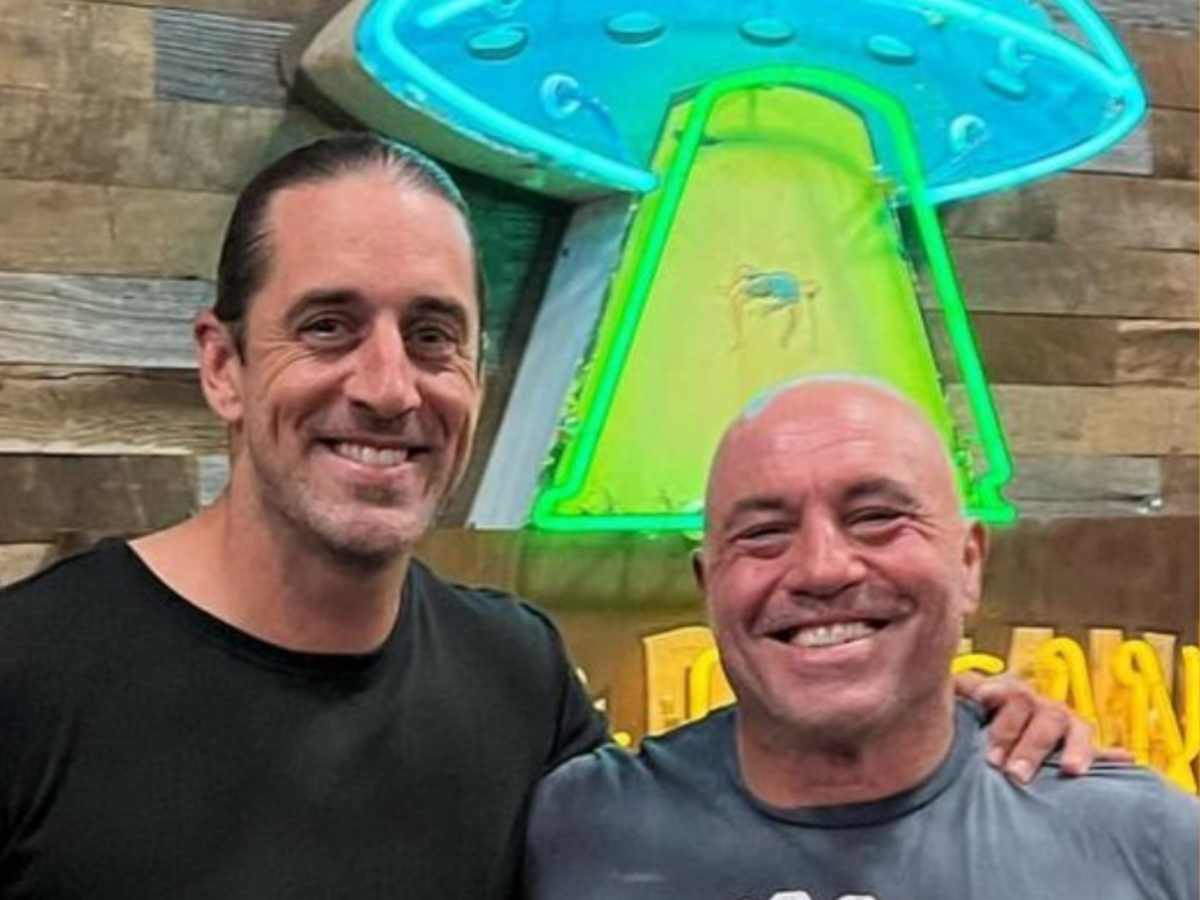 Rodgers's appearance on Rogan's podcast was highly controversial due to some statements made by both personalities. However, the podcast was also very interesting as Rodgers shared many stories about his career and team experiences.
He mainly spoke about how one of his teammates had gotten addicted to pain relief pills and faced complications after surgery. Rodgers revealed that he saw his teammate get through a post-surgical operation without anesthesia due to his addiction. He also mentioned that he had seen many teammates from his amateur to professional career face relapses.
However, Rogan blamed the pharmaceutical companies for not issuing proper warnings before allowing athletes to take these medications. He believes that they are very addictive and may lead to career-ending complications.
In case you missed it: