Jordan Leavitt is not afraid to give his all against UFC star Paddy Pimblett at the upcoming fight event in London.
Jordan Leavitt, a Dana White Contender Series graduate is going to fight in the brightest of lights on July 23. The lightweight fighter is matched against UK's finest Paddy "The Baddy" Pimblett for a showdown at UFC London that is headlined by Tom Aspinall and Curtis Blaydes.
Jordan is currently 3-1 in the UFC with a professional record of 10-1. The fighter is not afraid to take on a huge star like Pimblett in front of a crowd that will be going crazy for the Liverpool fighter. Leavitt is ready to shut down Pimblett's hype after the fighter's successful opening fights in the promotion. Recently Leavitt appeared on The MMA Hour show hosted by Ariel Helwani to talk about his upcoming bout.
"I'm pretty sure if I win the way I want, I might get in trouble for what I'm going to do. But we're going to see," said Leavitt talking to Helwani on The MMA Hour. This is a huge fight for Leavitt and believes this is the best opportunity for him to make himself known to the whole world.
Related UFC Vegas 16: Insane!!! Jordan Leavitt knocks out Matt Wiman in just 22 seconds
Jordan Leavitt is ready to win over the London the crowd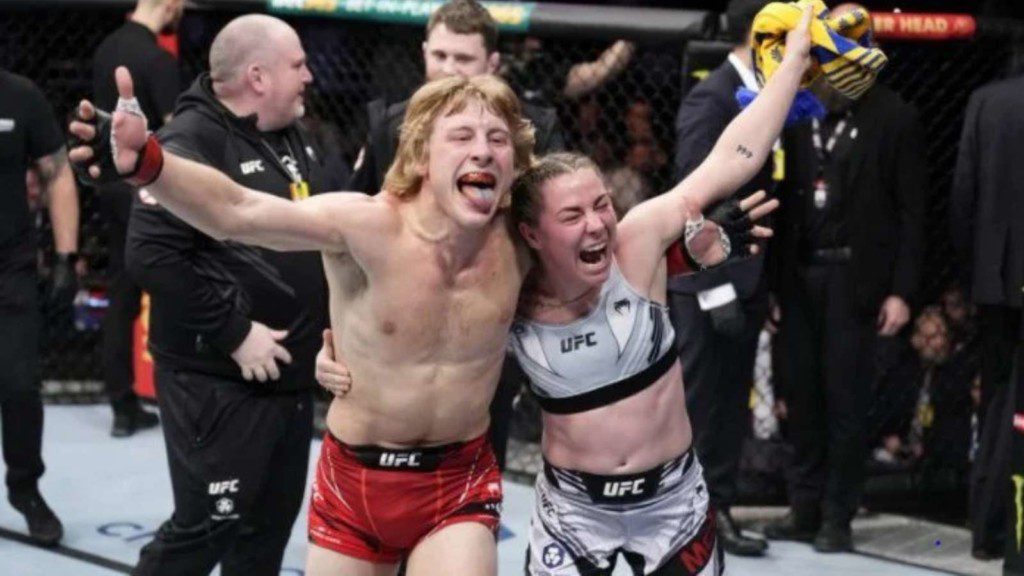 UFC recently hosted a fantastic card at the O2 Arena in London and the Liverpool star absolutely stole the show. From his walkout to his finish inside the octagon, Paddy made sure that he had the entire London crowd chanting his name and standing on their feet for his fight. However, Jordan is confident that he change things this time.
"I'm excited to cause a riot. I think it'll be a lot of fun," said Jordan in the interview about his celebrations post-fight. "They could think whatever they want about me. This will be my hometown after I win." Pimblett was one of the main reasons a lot of fans turned up to the O2 Arena previously. Leavitt will be fighting in a packed arena for the first time in the UFC.
Watch Jordan's full interview below:
Also read "He is not crowd-pleasing" Eugene Bareman doubts if Islam Makhachev will fight Charles Oliveira for the title next
"This is number 1 bullsh*t" – Luke Rockhold recounts the experience of getting ragdolled by Khabib Nurmagomedov