Superheroes do walk among us mere mortals, once such Hero is Kevin Holland. According to his manager Oren Hodak and a witness, Holland stepped into action to halt criminality for at least the fourth occasion in recent months. The incident happened less than 24 hours before his UFC on ESPN 37 fight against Tim Means on Saturday.
While waiting for reservations in Austin, Texas, Holland and his colleagues walked into a liquor shop at 8:30 a.m. local time to get some items.
According to Hodak, this is when Kevin Holland and his men see a foot chase in the distance. After the man in pursuit yelled something about a stolen item, Holland chased him down and collected the purportedly stolen things, which turned out to be perfume bottles.
The newest act of bravery comes after a month of similar headlines for Holland. Holland allegedly arrested a vehicle thief in October. He was also involved in a successful takedown of a shooter in a Texas sushi restaurant in March. He further disclosed in May that he had assisted in the rescue of the driver of an 18-wheeler that had tipped over on the side of a highway.
Read: WATCH! Big Mouth gets the Giga Kick- as Kevin Holland learns Giga Chikadze's signature move
Witness recounts Kevin Holland's heroic feat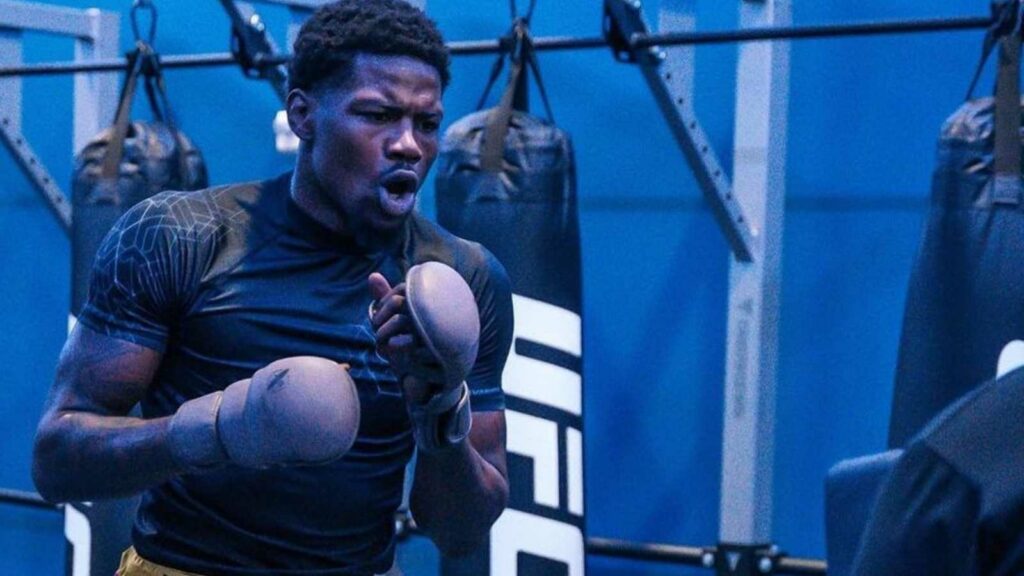 A guy who supposedly observed Holland's deconstruction recalled what transpired from his point of view, stating, "I saw two guys running after some other guy and I thought they were just f*cking around, playing. Then, I heard one of the guys chasing say, 'If you drop it, I won't f*ck you up.' I'm like, 'Oh sh*t. That guy got robbed.' Before I pulled out my phone to record any of it, they were long gone."
In the video, a sweaty Holland also provides insight. He says, "So we're just sitting out here with nothing to do. We had got some water from a liquor and wine stop with. Then we see some guy running down the street, so we opened up our cardio and chased a crack head. That's how we did it. That's what we did today."
During the UFC Austin press conference where Holland emerged victorious against Tim Means, White was questioned about Holland's tremendous win and his heroics beyond the cage. In response to the latter, the UFC president stated, "Yeah, this kid is a f***ing superhero, I guess. What are you gonna do, you know what I mean? As long as he doesn't get hurt."
Also Read: UFC Austin: Kevin Holland puts welterweight division on notice with submission victory against Tim Means
Also Read: "I've seen the future. I'm going to be the f****** champ"- Kevin Holland had psychedelic visions after doing mushrooms