Seems like Li Jingliang can't catch a break when it comes to himself and tailor-made suits. Now most recently he had yet another custom suit go to waste but this time it was because of Facebook CEO Mark Zuckerberg.
Li wanted to be at the Apex facility in Las Vegas, in order to support his fellow Chinese compatriot, Yan Xiaonan during her main event headliner against Mackenzie Dern at UFC Vegas 61. For this purpose, he had tailored a beautiful black suit complemented by his signature open shirt with tribal necklaces. However, it was too late until The Leech realized that he wouldn't be allowed inside the venue that night.
As META CEO, Mark Zuckerberg, an ardent MMA fan wanted to watch the event and either rented out the entire event or was personally invited by Dana White who offered a private viewing, something yet unconfirmed by the UFC. However, no media or fans were allowed inside the APEX that night.
Jingliang was just robbed of another chance to flex his brand new suit on national television but he was still in high spirits, even making light of the situation on Instagram.
Related: Paulo Costa shows support for Li Jingliang with captivating visual messages
Li Jingliang's unfortunate series of bad luck and how it boosted his fame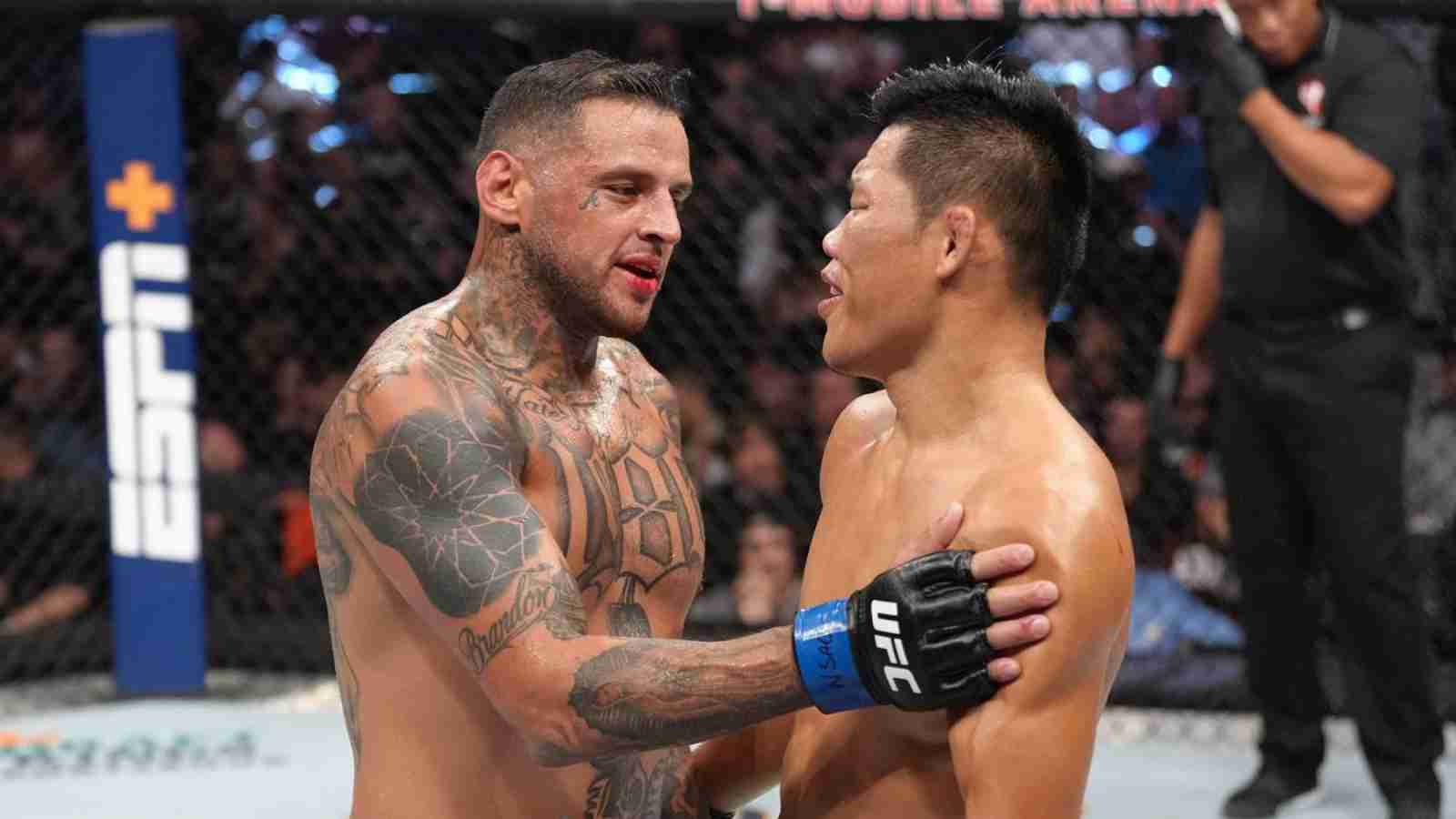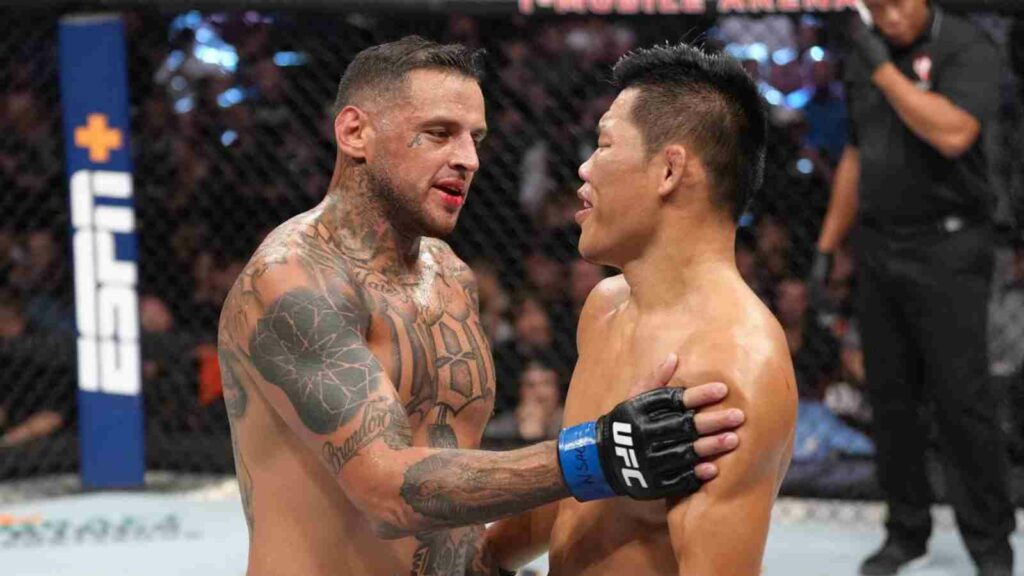 Jingliang became the center of attention during UFC 279 weekend when a series of unfortunate events made him the most successful loser of that week. It is during the press conference for 279 that the Leech originally intended to show off a new suit he had made, making a point of wanting to do so on UFC Embedded the day prior.
However just as Li was about to get on stage, the entire presser was called off due to a backstage scuffle involving Kevin Holland, Khamzat Chimaev, and about 70 members of Nate Diaz's entourage. However, Li's bad luck had not yet run out.
The next day during weigh-ins, the event headliner Khamzat Chimaev, missed weight by nearly 8lbs, causing the entire event to be reshuffled at the last minute. Now instead of facing his idol, Tony Ferguson, Jingliang would have to face Daniel Rodriguez, an opponent who weighed 10lbs heavier than him the previous day.
Also Read: "Pay Him 10 Million" Li Jingliang applauded by fans despite controversial decision loss at UFC 279
The fight, especially the first two rounds seem to be incredibly in the Chinese Athlete's favor, with Rodriguez noting after the fight that every punch left him "buzzed out". However, when the cards were read, the split decision went to Rodriguez. This overall series of being robbed over and over all week made a significant jump in the fan adoration for Jingliang. This even gained him a shoutout from Nate Diaz after his victory.
If all this wasn't enough, Jingliang was also kicked out of the welterweight rankings with Rodriguez taking his spot. To be noted is the fight was held at catchweight.
Also Read: WATCH: Li Jingliang gets "ROBBED" after controversial decision loss to 10 lbs heavier Daniel Rodriguez